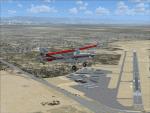 0.31Mb (1270 downloads)
This is the next addition to my California airport series: Visialia Municipal. This package updates many aspects of this airport. Buildlings were resized and placed in their real-life locations, parking was updated, the parking ramp at the southern end of the airfield was added, and more. Satellite images from Google Earth were used for accuracy. Many default scenery objects were placed from the FSX scenery libraries. View Readme file for installation and notes. Compiled using Airport Design Editor.
Posted Nov 30, 2008 21:05 by Phillip Coyle
1.32Mb (3692 downloads)
This is the second update for NZCH International Airport Scenery. You need the other two files before downloading this one. Get the first one on page 13 of the FSX Scenery section. Get the second one on page 14 of the FSX Scenery section. This adds a couple of hangars, fixes the airport afcad and more, see the enclosed readme for more details.
Posted Nov 29, 2008 00:03 by Troy Chapman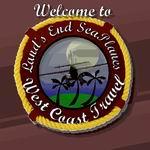 42.46Mb (3449 downloads)
Land's End SeaPlanes 'West Coast Travel' Part III. Includes sea plane bases along the U.S. west coast from Seattle to San Diego. Included are KAST - Astoria Regional, Astoria Oregon; 002A - Astoria Seaplane Facility; KONP - Newport Municipal Airport, Newport, Oregon; KOTH - North Bend Municipal Airport, North Bend, Oregon; KBOK - Brookings State Airport, Brookings Oregon; KACV - Arcata-Eureka Airport, Arcata, California; OQ5 - Shelter Cover, Shelter Cove, California; CA51 - The Sea Ranch Airport, The Sea Ranch, California; KHAF - Half Moon Bay, Half Moon Bay, California; O62 - Carmel Valley Vintage, Carmel Valley, California; 002B - Carmel Valley Vintage Resort Seaplane Dock; L52 - Oceano County Airport, Oceano, California; 002C - Smuggler's Cove SeaPlane Dock, Santa Cruz Island; KAVX - Catalina Airport, Avalon (Catalina Island) California; L11 - Pebbly Beach, Avalon, California; 1CA6 - On The Rock, Alpine California; 002D - On The Rocks Resort, Alpine California. By Chris Carel.
Posted Nov 26, 2008 04:27 by Chris Carel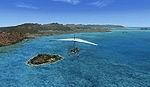 29.06Mb (7456 downloads)
Replacement Water Textures for FSX. These textures take the place of default textures water by changing the bottom of sea near the coastlines. Only textures of bottom near the surface are concerned. Deep zones are not concerned. Easy recognizable by the very clear blue colour.
Posted Nov 26, 2008 04:23 by Aimé Leclercq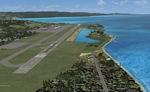 0.63Mb (3543 downloads)
FSX Montego Bay Airport Scenery Scenery for Sangster International Airport (MKJS) and surrounding area. Includes landclass and airport runway-taxiway-parking changes per Google Earth imagery and photos and diagrams provided by Anthony Scott. Also includes a new terminal building and replacement of the "floating" airport generic buildings. By: Art Poole
Posted Nov 25, 2008 08:10 by Art Poole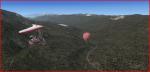 0.99Mb (1237 downloads)
Hot air balloon scenery. Location not provided by uploader.
Posted Nov 24, 2008 16:46 by John S.H.
3.74Mb (852 downloads)
A scenery of Cowell using photoreal scenery and object placement, along with some chewy grass, and, did I mention it is in Australia? Hope you enjoy. This could never have been accomplished without the guys at OZx though, where I learned everything and more about scenery design, and I hope to someday be in the same class as them. You need OZx 1.1 or higher to get the full immersion of this scenery, from Aussiex.org By Alexander D
Posted Nov 22, 2008 19:16 by Alexander Dzeda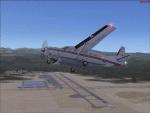 0.22Mb (1265 downloads)
This is a scenery update Truckee-Tahoe airport in Northern California. Taxiways, runways, buildings, and other aspects were updated using satellite images from Google Earth. The glider field at the north end of the airport was also added. Default scenery objects from the FSX libraries were used. Compiled using Airport Design Editor. View Readme file for installation and notes.
Posted Nov 21, 2008 20:40 by Phillip Coyle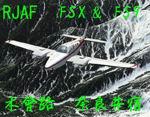 414.99Mb (2775 downloads)
FS2004/FSX Kiso Japan Real Scenery Package Comprehensive Japan scenery. KISOJI Nagano. Fly RJAF (Matsumoto) 36 Please turn to the left. Scenery by KENICHI OCHIAI
Posted Nov 20, 2008 19:25 by KENICHI OCHIAI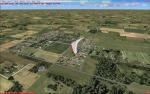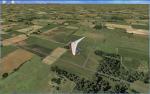 0.57Mb (808 downloads)
This is scenery for the town of Radcliffe, IA and includes most streets, golf course, and nature trail. More scenery to be uploaded in the future. Made with FSX KML
Posted Nov 20, 2008 12:19 by archive