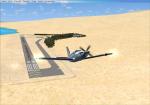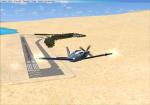 0.01Mb (1858 downloads)
Creation of the flying club at Berriel in Grand Canaria, Spain.
Posted Aug 7, 2008 12:28 by archive

4.10Mb (2269 downloads)
This is scenery for the Steven F. Udvar-Hazy Center at Washington-Dulles Airport. This adds the Boeing Hanger and Space Hanger. This scenery also fills the hangers with aircraft such as the Concorde, 747, and SR-71. I tried the make it as real as possible but most of the historical aircraft are not made in FSX. Some the the aircraft were switched such as the 707 for the 747. In all there are over 60 aircraft, some are hanging from the roof as well. To tour the center start at the Washington-Dulles Airport at runway 1R and turn around. Use slew mode to tour the buildings. FOR FSX ACCELERATION! *Will work without acceleration but with less aircraft. Made by Daniel Kemmer.
Posted Aug 6, 2008 11:00 by archive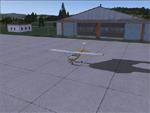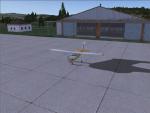 0.35Mb (1287 downloads)
The Benevento Olivola airport is situated whereas it operated Benevento airport, used, during the second world war, for the maintenance of the MACCHI airplanes. Currently there are ultra light planes with a school of flight. It deals with a small aviosuperficie which can be served like good VFR flights. Taking off, in fact, from the RW 29, of forehead the imposing outline of the Taburno Camposauro appears, while it is raising even more to the right him that thick of the Matese, situated in the Appennino Campano Molisano. The Thick one of the west Partenio separates the Benevento valley from Naples.
Posted Aug 6, 2008 08:51 by archive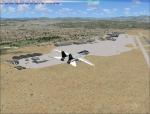 26.36Mb (3767 downloads)
Updated-Better Frames, New statics, changed Most scenary objects to dense, or Very-Dense setting. The airport name is FSXF-Miramar MCAS (KNKX), Added aprons, taxi ways, hangers, vehicles, STATIC F-22S,F-18S,CHOPPERS,B-52,B-747, MD-80. Added ILS approuches, 06L-111.75MHz 06R-111.10MHz 24L-109.55MHz, (stock ils.)-24R-111.15Mhz, new starts, helipads etc...
Posted Aug 6, 2008 04:52 by archive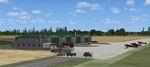 0.90Mb (3518 downloads)
Alfs UK airfields Volume 10 Although FSX scenery is a great improvement on FS2004, there are still many small airfields in the UK with little or no details. They were compiled using aerial views from Google Earth, Pooleys UK Flight Guide, and the FSX SDK Object Placement Tool and Airport Design Editor v1.35. This Volume consists of: Maypole EGHB Seething EGSJ Belle Vue X1BE. Alf Denham
Posted Aug 6, 2008 04:50 by archive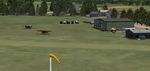 1.48Mb (3614 downloads)
Alfs UK airfields Volume 9. They were compiled using aerial views from Google Earth, Pooleys UK Flight Guide, and the FSX SDK Object Placement Tool and Airport Design Editor v1.30. This Volume consists of: Caernarfon EGCK Deanland(Lewes) EGKL Perranporth EGTP. Alf Denham
Posted Aug 6, 2008 04:49 by archive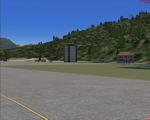 0.25Mb (1380 downloads)
Welcome to beautiful Lago di Compotosto, Italy. This lake is in the central mountain region of Italy. The lake forms a 'V' shape, hence the name of the airport, Victory Lake. The glide slope into RW29 is at a 4° pitch due to the terrain.
Posted Aug 5, 2008 08:17 by archive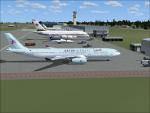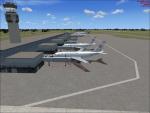 0.42Mb (3472 downloads)
This is a scenery addon for Zia International Airport. FSX narrow taxiways widened, and parking space were expanded as real as possible and compatibility with any aircraft of AI Traffic. Everything is visible with any FSX settings. Designed by Faisal Nahian
Posted Jul 31, 2008 01:07 by archive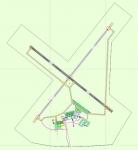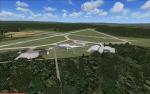 1.23Mb (961 downloads)
I have added every parking space I could count per Google Earth. Runways up to date per FAA Data. A fuel truck has been added to the airport and the correct type of fuel is available. A hangar has been added and the default hangars have been corrected. There are no updated flight plans for the airport. Car Parking lot and roads added. Compiled in Airport Design Editor V3.5.Designed by Brandon Valvo (Brando14100 on Simviation forum. If there is a problem contact me there). Made from the original stock airport.
Posted Jul 30, 2008 22:42 by archive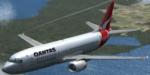 1.24Mb (2190 downloads)
This scenery is of Jack Brown's Seaplane Base (F57) in Winter Haven, FL. This scenery only works in FSX. This includes several Piper J-3 Cubs, a C185 and a few other seaplanes, as well as a hanger, FBO, and 2 boats. By Daniel Kemmer.
Posted Jul 29, 2008 09:35 by archive