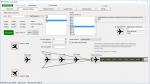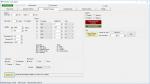 0.24Mb (600 downloads)
FSToolkit is a growing all-in-one free instructor station and toolkit for FSX and Prepar3D. Features - Approach/STAR setup system - Landing performance recording and gradings - Weather builder - METAR Lookup (VATSIM) - METAR Converter (To SimConnect) - Crosswind/Drift Calculator - Time and Weather Sync - Streamer settings and outputs for OBS/XSplit - VAS and FPS monitoring - Basic Failure support - Almost Daily updates
Posted Nov 15, 2016 04:33 by Daniel Gallacher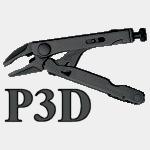 3.48Mb (658 downloads)
**Update - includes some DLL's you may need** Multi-Tool Prepar3D is a collection of tools, a number of them unique, extending the capabilities of P3D. Features include: - 3D Native Stereoscopic Output. - Head tracking additions: Ordinals, Take off lock, View switching by head movement , Spot up/down tracking. - Camera Shake + Vibration : Turbulence, G, ground roll, side slip, spoilers. - Easy 2D & 3D custom cameras definitions. - XYZ Position Mouse Move similar to the Mouse Look pan function, i.e. hold down a key and reposition with your mouse. - POV conversion to multiple controller buttons. - Keystroke macros to perform menu functions. - Landing lineup. - Multi screen VC setup. - Save/Recall view setup by aircraft. - Recallable position autosaving. and more.... Quick video run through here https://www.youtube.com/watch?v=OXtuVJuGUsA Previously this was called P3D Native 3D. This has more advanced and reliable features than the earlier versions of that program.
Posted Sep 17, 2016 18:07 by Richard Barry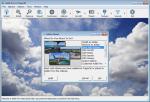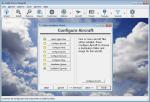 22.92Mb (824 downloads)
Addit! Pro is a comprehensive addon manager for Lockheed Martin's Prepar3D. Easily install, manage and remove aircraft, adventures, flights, flight plans, gauges, missions, panels, AI airport and facilities data, scenery, sounds, textures, videos, weather and more! Simple wizard-based interface makes installing and removing addons a breeze. Comprehensive addon management allows you to archive, rebuild and remove addons. Addit! Pro is fast and easy--no unzipping or file copying is necessary. Modify all aircraft, panels, sounds and scenery. Let Addit! Pro tackle the tough chores and spend your time flying. Shareware--please register to install an unlimited number of add-ons. See Register.htm. By Joseph Stearns.
Posted Sep 9, 2016 00:15 by Joseph Stearns
5.86Mb (67 downloads)
Now you can select the output soundcard You can also start the application with "-min" in command line to start it minimized (i.e. run from FSUIPC.ini) You can control it with FSUIPC as follows; OFFSET 736E (1byte) Send values; 1 to start / next song 2 to stop song 3 to next song 4 to prev song Assigning these values to some keyboard buttons or sending these values via lua, sioc, etc.. or hardware for cockpit builders. Downloadable at http://flightsimsoft.net. Some user feedback will be appretiated to improve the application.
Posted Jan 5, 2016 11:57 by Mario DANTAS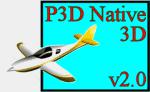 2.19Mb (346 downloads)
P3D Native 3D is for the generation of true Native Stereoscopic 3D Half Side by Side (HSBS) and Half Over Under (HOU) for 3D displays compatible with these formats. Generates 3D using your P3D cameras so doesn't care whether your graphics card has 3D functions or not. A number of included screen setup and camera functions can also prove useful to a 2D simulator setup. ** Significant improvement over Version 1, which I have to admit had way too many bugs. Give this a go if the last one didn't work so well for you ** Quick program walk through at : https://www.youtube.com/watch?v=8adbZIvoV_U
Posted Dec 15, 2015 02:37 by Richard Barry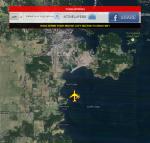 3.85Mb (752 downloads)
Software to track your flight in real time and keep a lifetime track of your flights. Details at http://fstrackr.net
Posted Jun 2, 2015 01:45 by Mario DANTAS
3.85Mb (167 downloads)
Trackr V15 has been released, now with automatic connection to FSUIPC. http://fstrackr.net
Posted Jan 3, 2015 12:19 by Mario DANTAS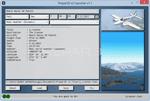 2.16Mb (2328 downloads)
"Prepar3D v2" starts directly in flight. Users are not able to load or edit their flights but only after starting with the default flight. This little utility helps you prepare your flights or load your previously saved flights prior to starting Prepar3D v2. For those who likes things in minimal and compact this utility is very simple, clean and fast.
Posted Jan 28, 2014 09:01 by duval
0.45Mb (989 downloads)
Prepar3D v2 Launcher Utility. Why you need it? "Prepar3D v2" starts directly in flight. Even you enable the scenario starup menu on startup there is no option to load your flight from there. Every time, after the default flight gets loaded, you have to go to the menu and load your saved flight from there which is a total waste of time. I created this little utility to solve this little but annoying problem until Prepar3D development team takes care of it. The program will launch "Prepar3D v2" directly with your saved flight that you choose as you will expect. This method is also a faster way to start the simulator as you don't need to wait anything to be loaded except your saved fight.
Posted Dec 6, 2013 03:06 by Ahmet Mehmetbeyoglu