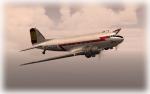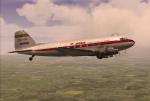 220.22Mb (1698 downloads)
The first Douglas DC-3 planes that flew to Iberia had been military transports of the C-47A version. The first DC-3 that were used in Spain were three devices that were lost and landed by mistake in the Protectorate of Morocco. For two decades this plane would be the most important part of the air transport system in Spain, both civil and military. All the planes that arrived at the airlines were C-47 military, with the floor reinforced The internal configuration of the DC-3 was 21 seats, although the strong existing demand then forced the installation of folding seats, which increased the capacity to 25 seats, although sometimes it reached up to 28, which was the maximum capacity . The file contains two real models, with liveries used between 1953-1963 and 1963-1966. Based on the Manfred Jahn and team DC3/C47
Posted Jan 6, 2020 05:01 by JALopezR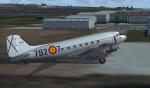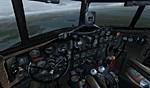 188.79Mb (945 downloads)
In March 1947, the Spanish Air Force bought the first two C-47s from Iberia. Between October 1961 and March 1963 they were purchased directly in the USA. another 30 planes The withdrawal of the C-47 aircraft began in 1977 and the last aircraft dropped in January 1980. Based on the Manfred Jahn and team DC3/C47
Posted Dec 27, 2019 10:24 by JALopezR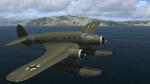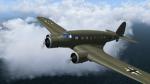 8.40Mb (235 downloads)
FSX/P3D Avia 57 Cargo Float Luftwaffe textures. A "What If..." repaint. What if... Germany had needed an alternative while waiting on production deliveries of their Ju-52s... A Luftwaffe themed repaint that works for both the float and wheeled versions of the recently released native FSX Avia 57 by Milton Shupe and team. I have also made some edits to a few internal textures to tie in further with the theme. A new prop texture is also included, but should you not like it just delete 'spinpropb18.dds' and it will use the default texture. Textures by Gary Phillips
Posted Dec 19, 2019 03:16 by uploader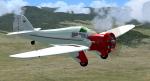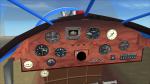 12.73Mb (1052 downloads)
The Aeronca LC was a Low-Wing Classic two seater sport airplane, whose production ran from 1936 to 1937. 65 were built, but only seven are thought to survive today. Original FS2002/2004 model by William Ortis, (Lionheart Creations Ltd) and his team (More detailed credits in the original readme files). This package is an FSX update for the model and features some FDE improvements, new VC design and gauge configuration as well as 2D panels, painted according to the airplane liveries. Exhaust smoke has also been added. The package features 5 beautiful liveries. Credits go to the designer team mentioned above, all FSX updates and new panel designs by Michael Pook. Aircraft may work in FS) and P3D,v.3 also, but I don't know.
Posted Dec 12, 2019 12:58 by Michael Pook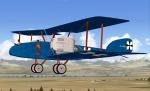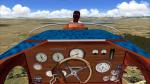 10.65Mb (616 downloads)
This is an update for the Grosskampfbomber Albatross G3 recently posted and updated for FS9 and FSX by A. F. Scrub. Due to incorrect contact points though, the plane was rampaging on the runway, nose in the ground and tail up in the air. This update has fixed that issue. It also features an entirely reworked VC and a new 2D panel as well as added exhaust smoke. All updates by Michel Pook. Credits go to A.F. Scrub for his FSX update. This is the whole aircraft. The model will work in FS9 and maybe in P3D,Version3.
Posted Dec 11, 2019 07:19 by Michael Pook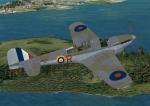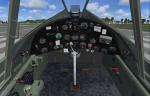 22.73Mb (892 downloads)
FSX/P3Dv3 & v4 Fairey Fulmar The Fairey Fulmar was a British carrier-borne fighter aircraft that served with the Fleet Air Arm (FAA) during the Second World War. A total of 600 were built by Fairey Aviation at its Stockport factory between January 1940 and December 1942. FSX/P3D native mdl by A.F.Scrub
Posted Nov 19, 2019 12:42 by A.F.Scrub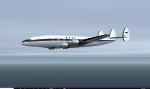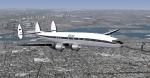 3.93Mb (337 downloads)
FSX L-1049H Model by Manfred Jahn and team. BOAC textures by Gary Harper.
Posted Nov 9, 2019 10:10 by Gary L Harper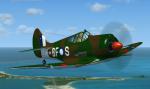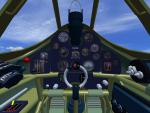 10.79Mb (805 downloads)
FSX/P3Dv3,v4 Boomerang The Boomerang was a single-seat fighter monoplane incorporating the principal features of the Wirraway. Designed and produced after the Japanese entered World War II as an emergency measure to strengthen the RAAF, 250 were built between 1942 and 1944 in four versions. Although not as good as the latest Japanese fighters, Boomerangs were successfully operated in New Guinea and elsewhere and also performed ground attack, target marking and reconnaissance duties. FSX/P3D native mdl by A.F.Scrub
Posted Nov 8, 2019 11:23 by A.F.Scrub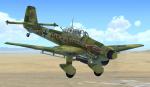 0.16Mb (696 downloads)
This is a small panel fix for the Ju-87 Stuka. I forgot to delete one of the 2 parkbrake gauges in the VC. Just copy this panel.cfg into the panel folder and overwrite. Michael Pook
Posted Oct 30, 2019 13:35 by Michael Pook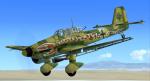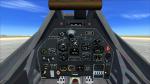 40.28Mb (1801 downloads)
This is a major panel and cockpit update for A.F. Scrub's Ju-87 Stuka package featuring a completely reworked and enhanced VC and petty much authentic gauges and panel configuration.The flight dynamics have also been optimized, so now the plane takes off in decent time and flies pretty stable. In additon to the original 4 repaints I've included a unique "Desert Snake" repaint by Wolfgang Faber and his team. Gun effects by Erwin Welker. The model was originally designed for CFS2 as far as I know, so credits go to the original designers (team Wolfgang Faber). Also thanks to A.F. Scrub for his earliar FS9/ FSX conversion. Reworked VC and flight dynamics by Michael Pook. Not sure if the model will work in FS9 and P3D (version3) but it may.
Posted Oct 30, 2019 09:05 by Michael Pook