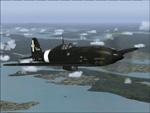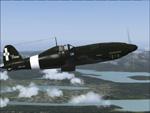 8.35Mb (1210 downloads)
FS2004-Macchi Castoldi MC205 "Orione" High-altitude interceptor fighter prototype. Derived from the MC205Veltro,had a new wing with an increased wing aerea and new forward fuselage,made the shape much slimmer. N1 & N2 models with different armament. Both had a 20 mm cannon in the nose and 2 machine guns in the engine cowling; N1 with 2 machine guns on the fuse sides; N2 with 2 cannons in the wings Model, texture, panel by F.Giuli.
Posted Apr 14, 2012 05:58 by FRANCESCO GIULI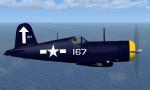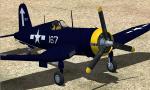 3.16Mb (993 downloads)
Repaint of Anthony Sullenger's Vought F4U4 Corsair. This Corsair was flown by Lieutenant Commander Roger Hedrick from the aircraft carrier USS Bunker Hill. Requires the original model by Anthony Sullenger. Repainted by R.E. Wyman.
Posted Apr 13, 2012 02:09 by R.E. Wyman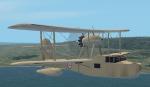 0.20Mb (230 downloads)
New textures for Mike Stone's Supermarine Walrus in the guise of a mercenary aircraft. Repaint by Don Brynelsen using Mike's paintkit.
Posted Mar 24, 2012 13:47 by Don Brynelsen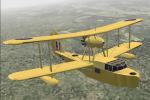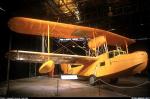 0.58Mb (530 downloads)
Based on a photograph of a preserved example, these textures for use with Mike Stone's Walrus (swalrus.zip) Repaint by Don Brynelsen using Mike's paintkit
Posted Mar 24, 2012 13:44 by Don Brynelsen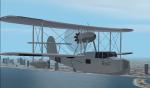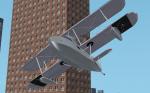 0.16Mb (276 downloads)
Inspired by the Japanese Anime, "Porco Rosso" comes the "Grey Reaper" a pirate flying boat. Textures for use with Mikle Stone's walrus (swalrus.zip) Repaint by Don Brynelsen using Mike's paintkit.
Posted Mar 24, 2012 13:42 by Don Brynelsen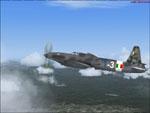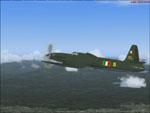 12.83Mb (979 downloads)
FS2004-Caproni Ca183bis-high altitude fighter Aircraft that remained as ptototype for the end of the war. Front engine DB605 driving two three-blade contra-rotating props and a Fiat A.30 radial behind the cockpit driving a Campini compressor expecting to furnish a 60 MPH boost of jet thrust. Two models with textures of two sq. of the A.N.R. Model, texture, vc-cockpit by F.Giuli. 2d panel by Alphasim. Gauges other authors
Posted Mar 24, 2012 07:06 by FRANCESCO GIULI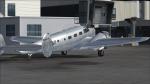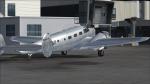 12.53Mb (781 downloads)
Fictional repaint FS2004 NC037 Textures for the Beechcraft 18 of Milton Shupe, Scott Thomas and Andre Folkers Beech 18 package. Repaint by TimeGypsie.
Posted Feb 27, 2012 19:58 by Joseph Adamski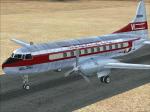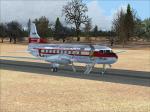 8.93Mb (947 downloads)
Western Airlines livery 1948. Textures only. Photographs were used to aid in the repaint of this aircraft. Some 3D painting effects were added to this already stunning aircraft. Be sure to read the installation Read Me in it's full entirety.
Posted Feb 26, 2012 00:26 by FoMoCo63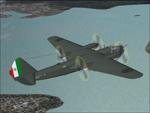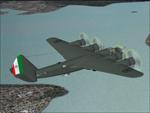 10.58Mb (1241 downloads)
FS2004-Piaggio P50. Two prototypes, mother and father of the more famous Italian heavy bomber Piaggio P108B. P50I had 4 engines Isotta-Fraschini AssoXI liquid cooled push- pull and the P50II with more traditional 4 radial engines Piaggio PXI RC40. Both had fuselage, wings (in shoulder position)& tail surfaces in welded steel constructionm and normal single fin-rudder. Model, texture, vc-cockpit by F.Giuli panel alphasim. Gauges other authors
Posted Feb 22, 2012 11:59 by FRANCESCO GIULI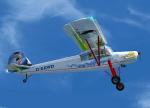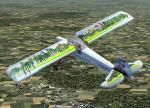 19.35Mb (3165 downloads)
FS2004 Fieseler Fi-156C Storch. This Fi-156C AERO-Storch comes in a private German registry. Special thanks for the original model by Tim Piglet Conrad, panel by Karl Bauer and Detlev Rohmer, sound by Gary Jones. Handdrawn repaint by Ingo Schwan for Kornelia-Wiegert-Dudda, Duderstadt/Eichsfeld.
Posted Jan 31, 2012 05:32 by Ingo Schwan