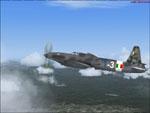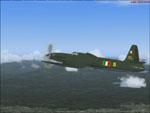 12.83Mb (964 downloads)
FS2004-Caproni Ca183bis-high altitude fighter Aircraft that remained as ptototype for the end of the war. Front engine DB605 driving two three-blade contra-rotating props and a Fiat A.30 radial behind the cockpit driving a Campini compressor expecting to furnish a 60 MPH boost of jet thrust. Two models with textures of two sq. of the A.N.R. Model, texture, vc-cockpit by F.Giuli. 2d panel by Alphasim. Gauges other authors
Posted Mar 24, 2012 07:06 by FRANCESCO GIULI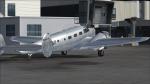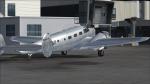 12.53Mb (767 downloads)
Fictional repaint FS2004 NC037 Textures for the Beechcraft 18 of Milton Shupe, Scott Thomas and Andre Folkers Beech 18 package. Repaint by TimeGypsie.
Posted Feb 27, 2012 19:58 by Joseph Adamski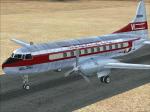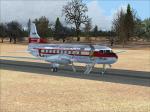 8.93Mb (929 downloads)
Western Airlines livery 1948. Textures only. Photographs were used to aid in the repaint of this aircraft. Some 3D painting effects were added to this already stunning aircraft. Be sure to read the installation Read Me in it's full entirety.
Posted Feb 26, 2012 00:26 by FoMoCo63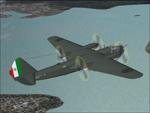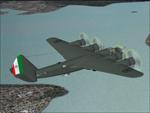 10.58Mb (1218 downloads)
FS2004-Piaggio P50. Two prototypes, mother and father of the more famous Italian heavy bomber Piaggio P108B. P50I had 4 engines Isotta-Fraschini AssoXI liquid cooled push- pull and the P50II with more traditional 4 radial engines Piaggio PXI RC40. Both had fuselage, wings (in shoulder position)& tail surfaces in welded steel constructionm and normal single fin-rudder. Model, texture, vc-cockpit by F.Giuli panel alphasim. Gauges other authors
Posted Feb 22, 2012 11:59 by FRANCESCO GIULI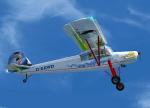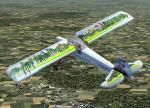 19.35Mb (3091 downloads)
FS2004 Fieseler Fi-156C Storch. This Fi-156C AERO-Storch comes in a private German registry. Special thanks for the original model by Tim Piglet Conrad, panel by Karl Bauer and Detlev Rohmer, sound by Gary Jones. Handdrawn repaint by Ingo Schwan for Kornelia-Wiegert-Dudda, Duderstadt/Eichsfeld.
Posted Jan 31, 2012 05:32 by Ingo Schwan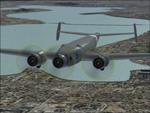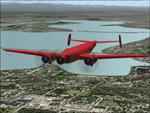 9.98Mb (1475 downloads)
FS2004-Piaggio P23/R--Two models: one with red texture for world record in 1939, the other with grey texture which had its had last flight in 1942. The P23 had a pencil-shaped fuselage, cantilever low-set wing with straight taper, powered by three 746kW Piaggio P.XI RC.40 radials,in sleek cowlings. A Crew of two, seated side-by- side in individual cockpits with canopy over each cockpt. Model, texture and panel F.Giuli. Gauges other authors
Posted Jan 20, 2012 12:25 by FRANCESCO GIULI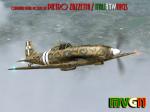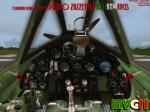 61.80Mb (4068 downloads)
The C.202 Folgore was a World War II fighter aircraft built by Macchi Aeronautica and operated by the Regia Aeronautica (Royal Italian Air Force). Considered one of the most beautiful fighters to fly with wartime Axis forces, the C.202 was a development of the earlier C.200 Saetta, with a more powerful German Daimler-Benz DB 601 engine and with an extremely streamlined fuselage. Undoubtedly the best wartime fighter to serve in large numbers with the Regia Aeronautica,the Folgore operated on all fronts in which Italy was involved. The '202 went into service with the Regia Aeronautica in July 1941 and immediately proved to be an effective and deadly dogfighter. VC only. GMax Models and Skins by Manuele Villa & Italianwings, Flight dynamics by Manuele Villa & Kikko Zanaboni, It also works (Tested) subject to some limitations within in FSX. By Manuele Villa/MVG3D, December 2011.
Posted Dec 28, 2011 05:53 by Manuele Villa - Italianwings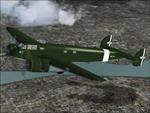 8.31Mb (863 downloads)
FS2004-Savoia Marchetti SM89 First flight in 1941,in use in March 1943, for anti-tank & other roles. Forward fuselage housed only one pilot and in tandem radio operator and gunner. Nose section rounded, short and much inclined, to have the best visibility in attack. 2 cannons anti-aircraft & 3 machine guns in nose, 1 in dorsal turret & in remote-controlled ventral turret. Model texture, panel F.Giuli.Gauges other authors
Posted Dec 11, 2011 11:12 by FRANCESCO GIULI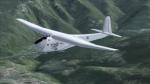 0.35Mb (195 downloads)
This fictitious texture is for Kazunori Ito's Me 321 "Gigant" cargo glider. Repaint by Roy "Boikat" Altholz
Posted Nov 27, 2011 15:22 by Rloy "Boikat" Altholz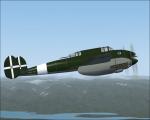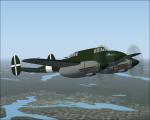 7.22Mb (731 downloads)
FS2004-IMAM RO 58 Italian twin-engined, two-seat monoplane fighter. First flown in May 1942, powered with 2 Daimler-Benz DB 601 engines, had a long hump over the fuselage for the two crew members. Was a twin-tailed aircraft, similar to the Bf 110. Armament: 3cannons in the nose, 2cannons in the belly, 1 rearward machine gun in rear cockpit. Model, texture, panel F.Giuli. Gauges different authors.
Posted Nov 14, 2011 11:57 by FRANCESCO GIULI