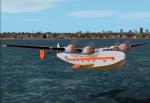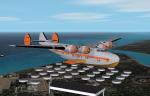 0.17Mb (373 downloads)
New textures for use with the Boeing Model 314 by Mike Stone. The livery is for Island Hopper Airways, a fictional airline that flies between the US and the Bahamas. Repaint by Don Brynelsen
Posted Oct 17, 2011 17:13 by Don Brynelsen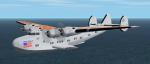 0.17Mb (472 downloads)
Repaint textures for Mike Stone's Boeing Clipper in the livery of Pan Am's Dixie clipper. Repaint by Don Brynelsen based on a model kit's box art and using Mike's blank textures.
Posted Oct 17, 2011 17:09 by Don Brynelsen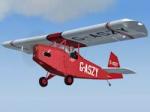 1.60Mb (1220 downloads)
FS2004. Clutton 'FRED' FRED stands for 'Flying Runabout Experimental Design'. An aircraft that can built and stored at home. Designed in 1963 by Eric Clutton. Still available as a set of plans and can be flown in the UK. and the USA. This is an idea of how it looked in 1970. v1 By Edward Cook.
Posted Oct 14, 2011 06:58 by Edward Cook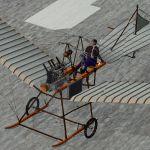 1.85Mb (2088 downloads)
Fokker Spider - FS 2004 version. Anthony Fokker flew over the city of Haarlem on august 31st, 1911. This freeware model was made to fly it at home. By Rien Cornelissen.
Posted Sep 26, 2011 04:05 by Rien Cornelissen.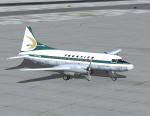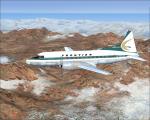 4.00Mb (439 downloads)
FS9/FSX Frontier experimental 1964 textures for Tom Gibson/ Greg Pepper Convair 340. Textures by Gary Harper. These textures depict N73106 about 1964.
Posted Sep 16, 2011 01:06 by Gary Harper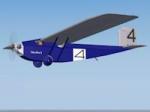 9.39Mb (764 downloads)
FS2004. Beardmore WB XXIV 'Wee Bee' The aircraft that won the Air Ministry Two-seat light plane trials at Lympne in October 1924 piloted by Maurice Piercy. Designed by W.S Shackleton for the competition after joining Beadmore's company. v1 By Edward Cook.
Posted Sep 14, 2011 00:01 by Corry Elphinstone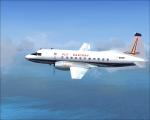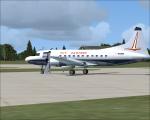 3.72Mb (585 downloads)
FS9/FSX Eastern 1961 "Silver Falcon" textures for Tom Gibson/ Greg Pepper Convair 440. Textures by Gary Harper. These textures depict N9306 about 1961. Note: Use in FSX will require a panel modification. Add a 2d FSX panel!
Posted Sep 3, 2011 00:32 by Gary Harper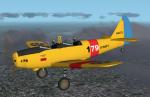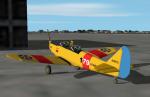 0.35Mb (441 downloads)
My idea of what a Fairchild PT-19 trainer might look like in US Navy colors based on Harm's Stearman from the TV show JAG. Textures only, you need Denis Da Silva's original PT-19 or my US version of it to use.
Posted Sep 1, 2011 13:29 by Don Brynelsen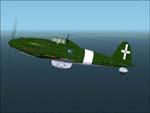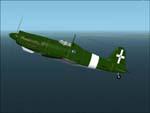 10.26Mb (649 downloads)
FS2004-Caproni Vizzola F6M & FM6Z - Fighters. The new project was to use the F5's airframe replacing wooden wings with metal ones and mount best engines.F6M had the German DB605A engine and F6MZ the italian Isotta-Fraschini R.C.25/60 Zeta. Only the nose changed,but dimensions and performances were similar. Both with the "Continental" green camouflage Model,texture by F.Giuli.Panel by Carlos Echevarria.Gauges different authors
Posted Aug 28, 2011 05:24 by FRANCESCO GIULI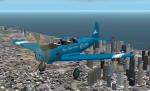 0.43Mb (183 downloads)
Repaint textures for the PT-19 of Denis and Daniel Da Silva, in the scheme of a surplussed out aircraft owned and operated by a civilian flight school. Textures only.
Posted Aug 22, 2011 17:11 by Don Brynelsen