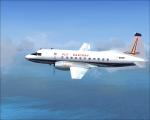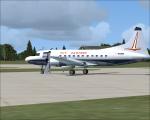 3.72Mb (567 downloads)
FS9/FSX Eastern 1961 "Silver Falcon" textures for Tom Gibson/ Greg Pepper Convair 440. Textures by Gary Harper. These textures depict N9306 about 1961. Note: Use in FSX will require a panel modification. Add a 2d FSX panel!
Posted Sep 3, 2011 00:32 by Gary Harper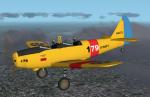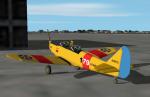 0.35Mb (421 downloads)
My idea of what a Fairchild PT-19 trainer might look like in US Navy colors based on Harm's Stearman from the TV show JAG. Textures only, you need Denis Da Silva's original PT-19 or my US version of it to use.
Posted Sep 1, 2011 13:29 by Don Brynelsen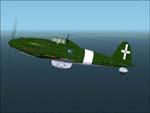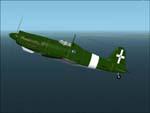 10.26Mb (629 downloads)
FS2004-Caproni Vizzola F6M & FM6Z - Fighters. The new project was to use the F5's airframe replacing wooden wings with metal ones and mount best engines.F6M had the German DB605A engine and F6MZ the italian Isotta-Fraschini R.C.25/60 Zeta. Only the nose changed,but dimensions and performances were similar. Both with the "Continental" green camouflage Model,texture by F.Giuli.Panel by Carlos Echevarria.Gauges different authors
Posted Aug 28, 2011 05:24 by FRANCESCO GIULI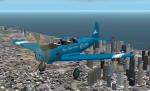 0.43Mb (166 downloads)
Repaint textures for the PT-19 of Denis and Daniel Da Silva, in the scheme of a surplussed out aircraft owned and operated by a civilian flight school. Textures only.
Posted Aug 22, 2011 17:11 by Don Brynelsen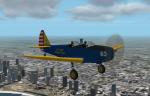 0.14Mb (266 downloads)
Replacement wing textures for Don Brynelsen's US PT-19 repaint of the aircraft by Denis and daniel da Silva that corrects some errors.
Posted Aug 22, 2011 17:08 by Don Brynelsen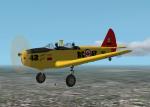 0.34Mb (203 downloads)
Repaint textures for Daniel and Denis Da Silva's Fairchild trainer in the livery of the Royal canadian Air Force. Textures only. Repaint by Don Brynelsen
Posted Aug 22, 2011 17:05 by Don Brynelsen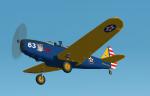 0.28Mb (157 downloads)
Repaint textures for Denis and Daniel Da Silva's Fairchild PT-19 in the scheme of the "Yankee Princess" a privatly owned Fairchild seen at airshows.
Posted Aug 22, 2011 17:03 by Don Brynelsen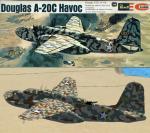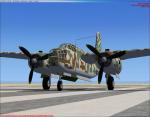 1.10Mb (1058 downloads)
Textures only for the Alphasim freeware Douglas Boston Mark III / A-20 Havoc. Its a A-20C Havoc, of 47th Bomb Group, 12th A.F. Algeria 1943 (REVELL kit)
Posted Aug 21, 2011 00:02 by Enrique Medal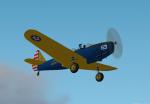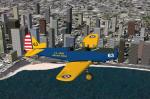 0.78Mb (640 downloads)
A repaint of Daniel and Denis Da Silva's PT-19 for FS2002/FS2004 in the livery of a restored example. You can fly from either 2d cockpit and has a full range of moving parts. Repaint by Don Brynelsen based on a real PT-19 I saw at an Airshow
Posted Aug 18, 2011 12:30 by Don Brynelsen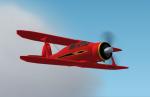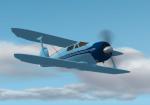 8.78Mb (2647 downloads)
The model 17 in three paint schemes: 1) Alice Blue with dark blue trim, 2)Red with black and gold trim, 3) Yellow with black trim. Features a 2d panel by J.L. Stubs. Original aircraft model by Paul Clawson and Brian Gladden, repaints by Don Brynelsen.
Posted Aug 8, 2011 11:04 by Don Brynelsen