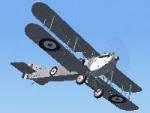 5.97Mb (1794 downloads)
FS2004 Fairey III D. MkII. A FAA. Spotter/Reconniassance aircraft. Typical colour scheme, circa. 1924. Fitted with wheeled undercart. Remodelled using FSDS v.3.5.1 Ver. 0_5, By Edward Cook
Posted Aug 12, 2009 15:29 by Edward Cook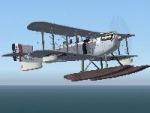 6.29Mb (1373 downloads)
FS2004 Fairey III D. MkII. floatplane. A FAA. Spotter/Reconniassance aircraft Typical colour scheme, circa. 1924. Remodelled using FSDS v5.5.1. Ver. 0.5, By Edward Cook
Posted Aug 12, 2009 15:27 by Edward Cook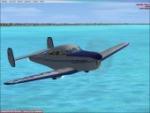 19.76Mb (3853 downloads)
FS9/2004 1932 Lockheed Vega Starliner by Rarewings.com: Designed with FSDS3.5.1 and FSDSTweak . It has full working virtual cockpit with back-lite gauges. Limited 2-D panel, custom sounds. The plane has reflective glass and metal textures. In the Mid 1930's the Menasco engine company began testing its Unitwin comprising of two 260hp C6S-4 six cylinder engines mounted close side-by-side driving a common gearbox for a single propeller. The Vega was to design an attractive small "feederline" transport around this double engine. The resulting Starliner had a mixed construction air-frame with a typical Lockheed tapered wing with split flaps, a side-door cabin a pilot and five passengers. In 1940 the project was abandoned, the Starliner was too small to appeal to the airlines, and too large for most private customers. Stop by www.rarewings.com for a single tail version of this aircraft.
Posted Aug 7, 2009 22:53 by Patrick Dyer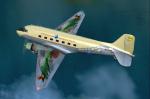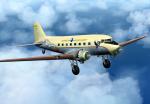 2.31Mb (973 downloads)
This is textures for the default DC-3 in a specially livery "One sky - One world". Repaint by Ingo Schwan.
Posted Jul 31, 2009 03:20 by Ingo Schwan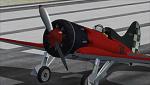 1.28Mb (2273 downloads)
Cr-1 RATA Patch. Corrects a texture fault in the CR-1 Rata package (above).
Posted Jul 29, 2009 07:10 by Tom Woods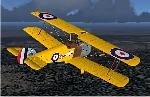 1.69Mb (2048 downloads)
This is a repaint (textures only) of David Eckert's fine Sopwith Camel. Original Model by David Eckert, FDE by Jerry Beckwith. Additional textures by John Terrell. Snoopy2 repaint by L.T. Davis.
Posted Jul 23, 2009 07:35 by L. T. Davis


0.72Mb (1640 downloads)
Textures only for the FS2002-2004 SBD-5 Dauntless FSDS V2 model by J R Lucariny. This aircraft is the flagship of the Dixie Wing.
Posted Jul 21, 2009 18:27 by Enrique Medal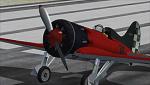 105.04Mb (7000 downloads)
Cr-1 RATA Package. This is add-on started out as simTECH Flight Design project of interest back in 2002. Then it went on the shelf until Feb 2009. I since sold SimTECH Flight Design Ltd but retained rights to all older simTECH models as well as models under development. Hence this great little model…Months later here we are with a full release Rata. The model is a Rhino 3d model which I later exported the model into a custom made compiler so it could be accepted in Fs9. This is a very old model so some of the newer features That the newer FS9 and FSX flight Sims support are not in this add-on. It took a lot of reverse programming to get this model to the point that is now. This model is set up specifically for Fs9 and will not work well in fs2002 or FSX. It will work in FSX AND Fs2002 but some additional modifications will have to be made, but it is possible to do so And I give any crafty designer the permission to do so as long as the Cr-1-Software LTD. trade mark and copy write is left intact. Tom Woods/ SimTech
Posted Jul 21, 2009 09:53 by Tom Woods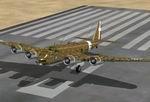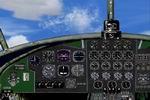 3.07Mb (3349 downloads)
Piaggio P-108B. Designed by Ing. Giovanni Casiraghi, the Piaggio P-108B was an Italian four-engined heavy bomber used by the Regia Aeronautica during World War II. A prototype of this aircraft first flew in 1939 and it entered service in 1942. This model reproduces the aircraft on which Capt. Bruno Mussolini lost his life during a test flight on August 1941 in Pisa airport.Two liveries are provided, one Camo and one Dark Green paint. This model features reflective metallic skin and full animations. Capt. I. D'Attomo Capt. G.Quai
Posted Jul 17, 2009 09:44 by D'Attomo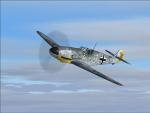 19.53Mb (10505 downloads)
This BF-109F has been released as freeware courtesy of SkyUnlimited Productions. www.skyunlimited.net Included are over 20 paint schemes, tropical variants, accurate flight dynamics, viewable engine details, custom sounds, working machine gun effects, historical information, and an actual Bf-109F checklist. The main installer will install international friendly repaints without swastikas, but an additional installer is included that will install historical swastikas for those users that prefer accuracy. In addition, a repaint kit is also included. Enjoy Jesse Lambert of SkyUnlimited Productions
Posted Jul 8, 2009 02:55 by Jesse Lambert