3.29Mb (1209 downloads)
These are repaints (textures only) of David Eckert's excellent Stearman Kaydet, file name stear04.zip. Two textures included, Gibson Guitar tribute and The Ventures tribute. Thanks to David Eckert, Mark Smith, and Dennis Seeley for their excellent work on the original model. Repaint by L.T. Davis.
Posted Dec 11, 2009 01:35 by L.T. Davis
11.39Mb (9575 downloads)
A FINAL TRIBUTE TO THE DAMBUSTERS Release 5: With the permission of the Chief Designer at Plane Design (Ed Walters) I present my OPERATION READY Dambuster Lancaster based on the Model and Textures from Plane Design's original payware AJG released for FS9 in 2005. Navigation and sim icon support have been added by using overlays and you can fly the aircraft with the original 2D and virtual cockpit OR you can choose to make it a fully operational Dambuster Lancaster with an added 2D bombaimers view with bitmap supplied by Plane Design. Additional dash level altimeter and a single Dann Bombsight fitted. The Operation Ready version allows you to fly a full mission from the virtual cockpit (recommended) without returning to the main 2D panel to make adjustments. It uses Keith Clifford's FS98 airfile modified to suit the Plane Design model and as previously, reflects Merlin 28 engines. This release supercedes and replaces the Release 4 Dambuster 65th Anniversary 2008 package (7241 hits). Only the applicable Plane Design gauges are provided. Gauges by Chuck Dome, Scott Macmillan, Jerry Beckwith, David Maltby, Bernard Drefahl and Jean-Pierre Langer are as uploaded with Release 4. Flights from Scampton EGXP use John Young's Scampton FS2004 scenery and end at Paderborn EDLP just north of the Eder Dam. Additional flights near the Grand Canyon, in Australia & New Zealand are provided. This operation ready aircraft is not suitable for use in FSX and has not been tested in Vista or W7. I thank Ed Walters for the privilege of using his FS2004 AJG and I look forward to flying his payware FSX Lancaster's when available. Packaged by Ross McLennan. FILE NAME: DB_PD_OR_AJG.zip SIZE: 11.4 megs Name: Ross McLennan, Adelaide, South Australia
Posted Dec 6, 2009 08:33 by Ross McLennan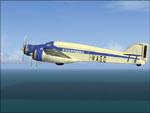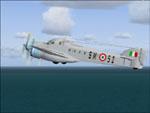 8.07Mb (3152 downloads)
FS2004 - Savoia Marchetti SM79 "S.M. (Stato Maggiore)&CIVIL" 2 models of the most famous Italian aircraft of WWII.The S.M.is one of the survivors of the Torpedo Bombers that in 1945 was transformed for transport HQ personnel of the new Italian Air Force.The CIVIL one is of 1936, and obtained the certification for passenger transport. Model, aircraft, texture and panel by F. Giuli. Gauges different authors
Posted Dec 2, 2009 12:35 by FRANCESCO GIULI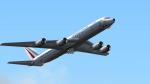 2.37Mb (1561 downloads)
Photoreal Textures for the wonderful DC-8 by Historic Jetliners Group depicting the Aircraft used by the French G.L.A.M. (Groupement des Liaisons Aériennes Ministerielles) in the 80's. It Was the French equivalent of United States "Air Force One". By Jonathan "Rooster" Hilaire
Posted Nov 28, 2009 13:52 by Jonathan Hilaire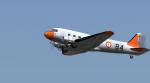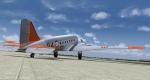 1.71Mb (2148 downloads)
French "Marine Nationale" Photoreal Repaint for the Default Fs9 DC-3. By Jonathan "Rooster" Hilaire
Posted Nov 28, 2009 13:48 by Jonathan Hilaire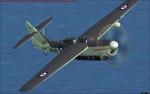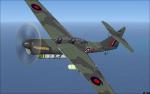 3.70Mb (1142 downloads)
5 repaints in correct colors and markings for Kazunori Ito's nice Barracuda Mk.V in Royal Navy schemes, 2 masquerading as wartime Mk.II's from HMS Victorious and Vengeance, a post war 'Admiral's barge' and 2 Mk.V's, one in late '45 sea grey/slate/sky camouflage, and a post '50 EDSG/sky livery. Also includes a new Config. and AIR. file that changes her to piston power, and corrects her flying qualities to accurately represent the Mk.V's performance,dimensions, handling and weight and balance with torpedo,crew,equipment and fuel.
Posted Nov 23, 2009 15:54 by Mike Barnes


3.78Mb (1049 downloads)
Repainted textures textures only for David Eckert's Stearman Kadet, file name stear04.zip. Thanks to David Eckert, Mark Smith, and Dennis Seeley for their excellent work. Repaint by L.T. Davis.
Posted Nov 21, 2009 15:04 by L.T. Davis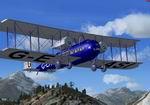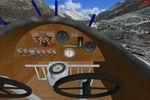 16.05Mb (1435 downloads)
FS2004 Vickers Vimy Commercial ver 3 After the end of WW1, Vickers decided to build an airliner version of the Vimy bomber. The prototype Vimy Commercial flew in april 1919. A total of 44 were built, most of them for China. The most well-known example was, however, G-EASI 'City of London', flown by Instone Air Line (and later Imperial Airways) 1920-1926. Version 3 model with better flight dynamics and various other improvement. For FS2004; FSX users should download VimyC_30X.zip instead. By Jens B. Kristensen
Posted Nov 16, 2009 07:50 by Jens B. Kristensen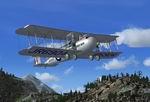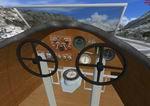 9.13Mb (1241 downloads)
FS2004 Vickers Vernon II. The Vernon was developed from the Vimy Commercial, and was the first troop-carrier transport operated by the RAF. It served from 1923 to 1927, mainly in the Middle East and India. For FS2004, FSX users should download Vernon_10X.zip instead. By Jens B. Kristensen
Posted Nov 16, 2009 07:37 by Jens B. Kristensen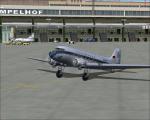 1.71Mb (1554 downloads)
Lufthansa Textures for the default FS2004 DC-3.
Posted Nov 11, 2009 07:02 by benimix