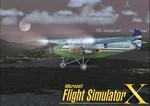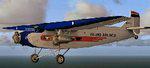 48.29Mb (4819 downloads)
I have given the Converted Ford Tri-motor alot of new updates. If you have the Shockwave 3D Lights installed then you will have them here also. Along with better flight dynamics. I have also added 12 new repaints, I have taken all the trouble for you by adding the free repaints that are always readily available. All the code has been written the panels and sounds are already in- stalled all you have to do is download Install into your flightsim and have fun. What more can you ask for. So don't just sit there download and have some fun. Package put together By: David Grindele
Posted Aug 2, 2008 15:49 by archive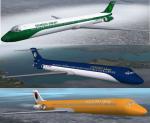 58.33Mb (33693 downloads)
The RB-50 is a recon/transport version of the B-29 bomber. This is the overall one of the best craft that I have ever seen as a freeware, excellent virtual cockpit. Originally made by, and ALL credit goes to Tom Kohler, the original author. All I have done is some tailoring FSX and remodeled the panel a bit (including engineer panel view for VC). Use ALTalt, views, instrument panel to get full use of the panel. Big file, but more than worth it......
Posted Jul 23, 2008 10:57 by archive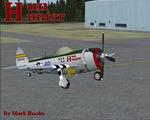 12.35Mb (8047 downloads)
This is Tom Kohler P-47 Modified For Flight Simulator X . This Aircraft is roughly based on the P-47 Thunderbolt Hun Hunter. Includes a New panel (No VC) ..Textures and Updates by Mark Rooks of RSDG Aircraft Package Includes Pictures the actual P47 Hun Hunter
Posted Jul 15, 2008 08:33 by archive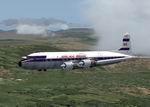 1.81Mb (2535 downloads)
FSX/FS2004 DC-7B Aerolineas Peruanas 1965 Textures for DC-7b Model by Greg Pepper and Tom Gibson. Textures by Gary Harper
Posted Jul 15, 2008 08:06 by archive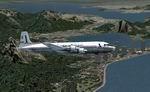 6.46Mb (2497 downloads)
FSX/FS2004 DC-6b Loide Aereo 1958 textures only for DC-6b Model by Greg Pepper and Tom Gibson. Textures by Gary Harper
Posted Jul 15, 2008 08:04 by archive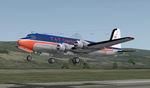 1.60Mb (1157 downloads)
FSX textures for DC-4 Model by Jens Kristensen. Textures by Gary Harper
Posted Jul 15, 2008 07:59 by archive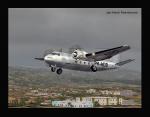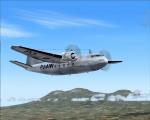 2.78Mb (11424 downloads)
This is a Douglas DC-5 for FSX and FS9. This is a complete upgrade package with original model, new textures, new flight dynamics by FSAviator for J.R. Lucariny's Douglas DC-5. This package supercedes my original KLM_DC-5.zip release (you don't have to have that for this to work). Two sets of textures are included. An improved set of textures for the original aircraft "WAKAGO" (PJ-AIW). This package includes new aircraft.cfg and air files. FSAviator has graciously provided vastly improved FDE files which resolve any problems experienced with the previous version. Please read the all of the Readme files before replacing the panels or making any other modifications to this aircraft.
Posted Jul 14, 2008 18:34 by archive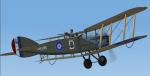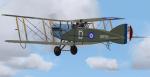 1.22Mb (6150 downloads)
This is a Bristol F2b Fighter. It will work in both FSX and FS9. Please read the readme file for credits, and installation instructions, and for information about the Bristol F2b Fighter. Happy Flying! Original model by Frank Elton.
Posted Jul 13, 2008 12:53 by archive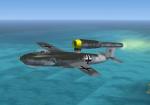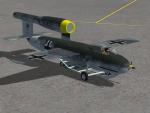 5.07Mb (9401 downloads)
Please read BOTH readme files!!! This is a WWII Junkers EF-126 Lili. It is a bit strange to fly at first, but it is FUN once you get the hang of it! Once again I ask that you read BOTH readme files.
Posted Jul 12, 2008 23:36 by archive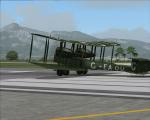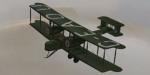 8.17Mb (3220 downloads)
This is a Vickers Vimy originally created by microsoft for FS9, and is now usable for FSX. I have tested it and found no problems. Please read the Readme!!! file for installation instructions.
Posted Jul 12, 2008 18:24 by archive