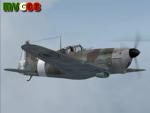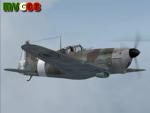 1.42Mb (5147 downloads)
Regia Aeronautica, Morane Saulnier MS-406 The 'Regia Aeronautica (Royal Italian Air Force), after the armistice of June 1940, used and tested many captured French planes. Texture set for (probably) the only Morane Saulnier MS-406C.1 tested at Guidonia airport during 1941. You must have installed the original Thicko Bielat's beautyful Morane Saulnier MS-406 package for CFS2/FS2002/FS2004 (available at Sim-Outhouse). Repaint by Manuele Villa, March 2008.
Posted Apr 16, 2008 12:01 by archive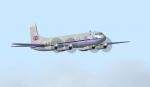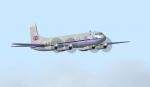 1.91Mb (8049 downloads)
Modelled in gmax by Spoon Rest (main aircraft structure), Scrum Half (panel, control surface animations & Aircraft Container), Bar Tail (pilot figures), Foyer des Arts (textures) and Spin Scan (YouTube video tutorial). Thanks to Wiffy et al for beta-testing.
Posted Apr 16, 2008 09:57 by archive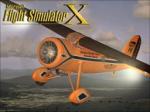 24.76Mb (7398 downloads)
This file contains the Default Fs9 Lockheed Vega that has been coverted to FSX. It is no longer supported by FS9 in it's coverted state. I have given the Converted Lockheed_Vega alot of new updates. If you have the Shockwave 3D Lights installed then you will have them here also. Along with better flight dynamics and Nav lights and beacons have also been up- dated.
Posted Jan 8, 2008 03:27 by David Grindele