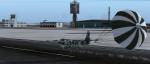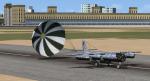 14.79Mb (660 downloads)
FS2004/FSX/Accel/P3dv3 Upgrade with brake chute, new gauges and animation switchboard for my Arado-234 jet bomber package "arado234_4engines.zip". The view problem (Spot- and Locked Spot) using the model with chute is solved now. Now all models has a brake chute, new gauges and an animation switchboard made by Jean Pearre Carosin. The files in that addon are just for overwriting the previous ones. FSDS 3.5 models by Erwin Welker
Posted Jan 19, 2019 04:24 by Erwin Welker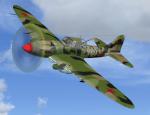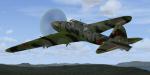 0.98Mb (243 downloads)
FS2004/FSX/Accel/IL-2 Camo Textures for Kazunori Itos Sturmovik (requires il2_sv22.zip or il2_Stur.zip). Repaint by Erwin Welker
Posted Jan 16, 2019 04:22 by Erwin Welker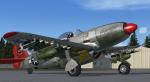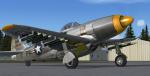 71.59Mb (1508 downloads)
FSX Native Republic XP-72 Escort by Milton Shupe, Tom Falley, Nigel Richards, Scott Thomas and Pilot Figure by Jan Visser Pkg incl four models, custom panel and gauges, custom sounds, custom Flight Model, and nine liveries. Paint Kit: Paint kit here: http://www.sim-outhouse.com/sohforums/showthread.php/88071-Republic-XP-72_paintkit-zip. Works with FSX and P3D up to V5
Posted Jan 15, 2019 03:45 by Milton Shupe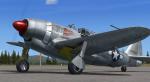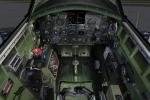 76.03Mb (1529 downloads)
FSX Native Republic XP-47J Escort by Milton Shupe, Tom Falley, Nigel Richards, Damian Radice, Gauges by Scott Thomas and Milton Shupe; pilot figure by Jan Visser Pkg incl 6 models, custom panels and era gauges, custom sounds, custom Flight Model, and 10 liveries. Paint Kit available here: http://www.sim-outhouse.com/sohforums/showthread.php?t=87996. Works with FSX and P3D up to V5
Posted Jan 14, 2019 17:36 by Milton Shupe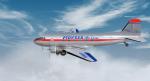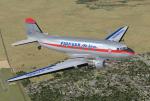 43.35Mb (172 downloads)
FSX Pioneer DC-3 textures for Manfred Jahn and team C-47 v3.12. Pioneer Airlines textures by Gary Harper.
Posted Jan 13, 2019 20:56 by Gary Harper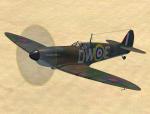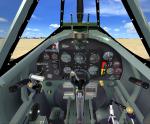 17.33Mb (1908 downloads)
FSX/P3Dv3 and v4 Spitfire MK 1A The first production Spitfire, the mark I was powered by a Merlin III giving 1,030 hp and a maximum speed of 367 mph. This is the mark that mostly fought in the Battle of Britain. It entered service in 1938 with 19 and 66 Squadrons. In all some 1,566 Mk I Spitfires were produced. FSX/P3D model by A.F.Scrub.
Posted Jan 8, 2019 03:40 by A.F.Scrub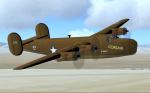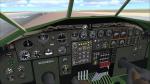 2.37Mb (463 downloads)
These are missing gauges for the Consolidated C-87 Liberator Express recently posted by Michael Pook. Sorry for the inconvenience. Required file: "fsx_c87_updated".
Posted Jan 7, 2019 16:00 by Michael Pook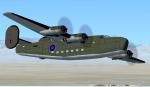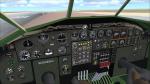 15.28Mb (948 downloads)
The Consolidated C-87 Liberator Express was a transport derivative of the B-24 Liberator heavy bomber built during World War II for the United States Army Air Forces. A total of 287 C-87s were built alongside the B-24 at the Consolidated Aircraft plant in Fort Worth, Texas. This is an FSX update for the FS2002/2004 Alphasim model and now features a new enhanced virtual cockpit with all new gauges compatible for FSX. In addition, the textures had to be partly modified to be recognized by FSX, some parts of them were not visible. The 2D panel features animated yoke and throttle panel. Smoke effect has been added as well. The package includes five liveries by different authors. Thanks to Phil Perrott for the original model, to Jim Nelson and Jaap de Baare for their previous FS2004 updates and additional Brit Liveries as well as to Glenn Duncan for the Corsair texture, which had to be modified to conform to this vc model. Panel and other updates for FSX by Michael Pook.
Posted Jan 6, 2019 12:48 by Michael Pook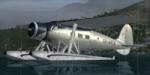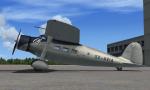 82.32Mb (974 downloads)
The Avia 56 Series for FSX - Native v1.0 Pkg incl 4 models (wheels, amphib, floats, skis) in passenger and cargo themes, custom panels and era gauges, custom sounds, custom Flight Models, and 10 liveries. by Milton Shupe, Nigel Richards, and Matt Wynn, with contributions by Bill Ortis and Oleboy with help from SOH members. Functional VC model included; Pkg incl seven Aircraft models (wheels, floats, amphibs, skis) with 13 textures, a great flight model, authentic and awesome radial custom sounds, custom panels, easy-to-read clickable virtual cockpits, and superbly crafted exterior and interior textures. This aircraft release is one in series of real world Avia aircraft designed by Czech engineer Robert Nebesar. The first was the Avia 51 and 156. This Avia 56 was a prototype that was changed because of engine availability, and became the 156. Technical/Consulting: Moses03, Michal Beran, Tomáš Rusek - consultant, John Smith (Hurricane91) - research assistance - metric panel repaint, Michal Plavec - Curator of the Aviation Collection National Technical Museum, Prague, R. Berger, Karel Kriz - Newspaper and poster materials. This package is for FSX only. Paint Kit available at Sim-outhouse.com. Milton Shupe December 2, 2018
Posted Jan 5, 2019 04:19 by Milton Shupe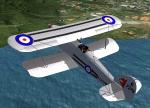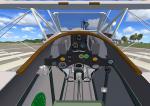 9.03Mb (737 downloads)
FSX/P3D up to v4 Hawker Fury MkII. The Hawker Fury was a British biplane fighter aircraft used by the Royal Air Force in the 1930s. It was a fast, agile aircraft, and the first interceptor in RAF service capable of speed higher than 200 mph. It was the fighter counterpart to the Hawker Hart light bomber. Native FSX/P3D mdl by A.F.Scrub
Posted Jan 4, 2019 09:45 by A.F.Scrub