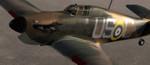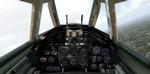 33.69Mb (2525 downloads)
Hawker Hurricane Package for FSX and P3D. Revised version of the Aeroplane Heaven GMax model converted to FSX native by A.F.Scrubb. Fixed VC and 2d panel with working gauges. Added 2 extra textures, Canada and Tankbuster. The Hawker Hurricane is a British single-seat fighter aircraft of the 1930s–1940s that was designed and predominantly built by Hawker Aircraft Ltd for the Royal Air Force (RAF). Although overshadowed by the Supermarine Spitfire, the aircraft became renowned during the Battle of Britain, accounting for 60 percent of the RAF air victories in the battle. It served in all the major theatres of the Second World War. FSX/P3D native GMAX model. Danny Garnier
Posted Jul 3, 2018 11:50 by GARNIER D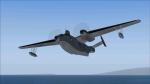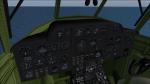 35.66Mb (934 downloads)
Updated version of Alphasim's PBM Mariner. New VC with new gauges, and some re-texturing. Also included is a brand new 2D panel. File description and instructions are in the read me file. Enjoy!-Bob Erwin
Posted Jul 2, 2018 02:23 by Bob Erwin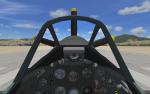 0.93Mb (568 downloads)
FSX/P3Dv3-4 Hawker Sea FuryV2_fix This removes the black rectangles when looking from the VC in elevated view for the Native FSX/P3D model by A.F.Scrub. Replace both Sea Fury_Int and SeaFuryDT_Int mdl files.
Posted Jun 28, 2018 12:00 by A.F.Scrub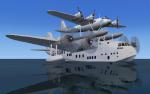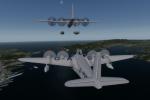 6.29Mb (770 downloads)
FS2004/FSX/Accel/P3dv3 Short MAYO Composite consisting of a flying boat and a seaplane. That strange concept was proposed to enlarge the range of a long distance postal airplane to cross the Atlantic with a non stop flight. The flying boat Short S.21 was derived from the Short S.23 Empire with the task to go airborn and to reach altitude carrying the floatplane on its back. The Short S.20 Mercury was a light 4-engine floatplane with long distance abilities. After seperation it reached after 4600 km Montreal in 20.5 hours with 272 kg payload in July 1938. In october 1938 the Mercury (without payload) mastered a world record by starting from Scotland and reaching South Africa after 9726 km in 42 hours. The original S.23 FS2004 model and also the FSX interior, the 2D panel, FDE and textures are made by Jens B. Kristensen. Panel improvements are done by Michael Pook. The conversion of the MDL to a FSDS 3D-file with reanimating all moving parts, the Mercury with its animations and the camera definitions are made by Erwin Welker
Posted Jun 26, 2018 05:11 by Erwin Welker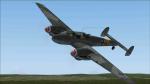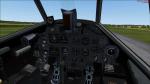 11.45Mb (1013 downloads)
This is an updated version of the Bf-110 created by Mathias Pommerien and adapted for FSX/FS2004 by A.F. Scrub. All new VC layout, with new gauges. There's also a new red VC light. This is the whole aircraft. No previous download needed. Enjoy! -Bob Erwin
Posted Jun 26, 2018 03:35 by Bob Erwin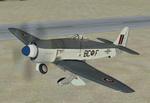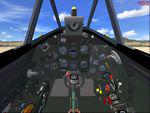 15.19Mb (915 downloads)
FSX/P3D v3-4 Hawker Sea Fury V2 This is an updated and corrected mdl of my previous Seafury. New Canadian textures and cleaner RAN and WJ232 textures by A. ludick. Native FSX/P3D model by A.F.Scrub.
Posted Jun 25, 2018 16:05 by A.F.Scrub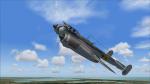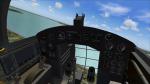 7.03Mb (537 downloads)
This is a set of updates for The Ar-240 originally by Chris Lampard and Shessi. It includes a new VC panel layout with some minor re-texturing and custom gauges. Instructions included in the readme file. Enjoy!-Bob Erwin
Posted Jun 24, 2018 20:55 by Bob Erwin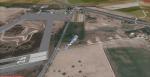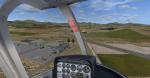 38.41Mb (552 downloads)
Nuoro 2018.06.23 Olbia Venafiorita LIEV, Italy , Sardinia Made by Antonello Porcheddu Pica on google maps basis, Virtualearth SBuilderX map and with ADE. Application bulid 1.76.6715.14291 Engine 04.75.6712.18978 Recostruction of the LIEV Venafiorita airport, Olbia Tempio, Sardinia, Italy, which is no longer in service. Added some hangars and objects to represent so close as is to reality from FSX and ADE libraries.
Posted Jun 23, 2018 10:58 by Antonello Porcheddu Pica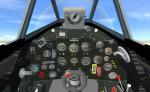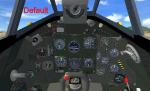 7.72Mb (413 downloads)
This is a panel option for A.F. Scrub's Hawker Sea Fury. It features different gauges, a more detailed VC interior, entirely reworked gauge configuration and some corrections in the 2D panel. The included aircraft.cfg offers an option for those who prefer smoke effect to weapons as well as navlight correction. Easy Installation. Thanks to A.F. Scrub for his great FSX update. By Michael Pook.
Posted Jun 22, 2018 06:00 by Michael Pook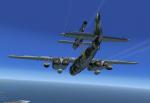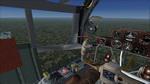 21.78Mb (1599 downloads)
FS2004/FSX/Accel/P3dv3 Package Arado-234 Jet Bomber. The Arado Ar-234 Blitz was in World War II a high sophisticated jet powered aircraft, supposed for multible purposes. Generally eqipped with 2 Jumo engines but there were also prototypes with 2 BMW twin- or 4 single engines. As good as the aerodynamics and the the high speed was the flight handling. The only surviving aircraft is now in a museum near Washington D.C. The models has a realistic 2D panel, made by Lobo Da Silva for CFS2 and a matching VC, both with animated yoke. All models has different animations: One model carries and drops a 1000 kg bomb, the other has a Fieseler Fi-103 "V1" flying bomb on its back and the third is a nightfigter with gun pod. FSDS 3.5 model by Erwin Welker
Posted Jun 19, 2018 10:10 by Erwin Welker