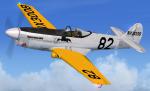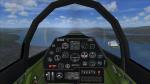 4.47Mb (396 downloads)
Updated textures for the P40Q Warhawk recently uploaded ny Michael Pook. This is Tim Conrad's model with revised and enhanced panels compliant for FSX/ P3D.3. Smoke added. Original model by Tim Conrad, new panels with new gauges as well as new smoke configuration by Michael Pook. Textures update by Andre Ludick
Posted Nov 9, 2017 12:46 by Andre Ludick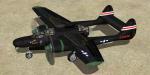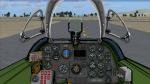 6.28Mb (702 downloads)
The P61B was a night fighter introduced in 1944. Original design by Kazunori Ito. FSX adaptation, panels for wide and standard screen (static VC), gauges including GPWS callout by Philippe Wallaert. See instructions in the readme.txt file. Enjoy!
Posted Nov 7, 2017 02:51 by Philippe wallaert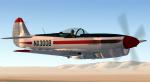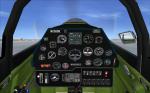 25.07Mb (826 downloads)
The Curtiss P-40Q was an experimental project which attempted to produce a really modern fighter out of the existing P-40. The modifications were in fact so drastic that there was very little in common with earlier P-40 versions. The most prominent XP-40Q feature was the cutting down of the rear fuselage and the addition of a bubble canopy as on the "XP-40N". The result was an aircraft which bore almost no resemblance whatsoever to its parent P-40 line. The V-1710-121 engine was fitted with water injection, resulting in a power of 1425 hp. Speed increased to 422 mph at 20,500 feet, making it the fastest of all the P-40s. This is Tim Conrad's model with revised and enhanced panels compliant for FSX/ P3D.3. Smoke added. Original model by Tim Conrad, new panels with new gauges as well as new smoke configuration by Michael Pook.
Posted Nov 5, 2017 05:11 by Michael Pook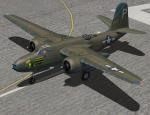 11.47Mb (339 downloads)
Many years back when I was still very much new to the model building hobby, I had the Matchbox, 1:72nd scale Douglas A-20 Havoc/Boston model. I can remember being quite fond of my Havoc - I went with the 'Green Hornet' decal option. For quite some time Iíve wished that someone would make a great freeware of the A-20, and the recently made available package was a dream come true. Herewith then a revised texture set to depict the Green Hornet # 43-9407. Revised set by A. Ludick
Posted Nov 3, 2017 13:41 by Andre Ludick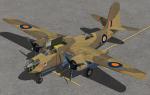 6.95Mb (341 downloads)
These are just texture updates for the recently uploaded SAAF Douglas A-20C Boston by Milton Shupe and the USAF Douglas A-20G Havoc 'Green Hornet' by myself. Just drop the respective textures into the respective aircraft's texture folder, taken you've downloaded the required offerings. Reload FSX and there you go.
Posted Nov 3, 2017 13:35 by Andre Ludick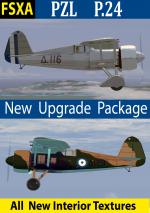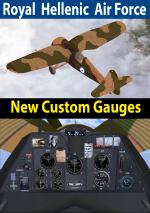 18.26Mb (583 downloads)
FSXA PZL P.24 triple liverie complete upgrade of Elias Korompilis FS2004 model. The panels needed new Gagaes so i made custom ones to look as realistic as possible. I Flaten further the camo model transparencies so they look as they are supposed to. The Interior textures panel and V.C. where redone from scratch.This is a complete package with historical photos and info included.Royal Hellenic Air Force had 36 aircraft of type 24F & G that all took part in the Greek-Italian war in 1940. By Hellenic Aircraft /Yiannis Katehis Tsetsas
Posted Nov 1, 2017 10:50 by YIANNIS KATEHIS TSETSAS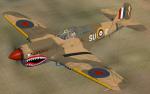 7.70Mb (438 downloads)
Contained in this offering are the textures for a Curtiss P-40E Kittyhawk that use to belong to The old Flying Machine Company during the late 80s - early 90s, and probably still are. She's always been quite a favourite of mine as her Shark-mouth motive together with her unique Tail-art arrangement made her stood out above the rest (my opinion). I have therefore decided to do this revised texture set to ensure that she lives on, even in the virtual world of flight simming. The Tail-arts were re-drawn by me too (not a copy & paste business from a photo). Revised texture set by A. Ludick.
Posted Oct 30, 2017 02:00 by Andre Ludick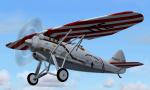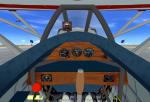 12.73Mb (440 downloads)
This is the Dewoitine D27, previously updated for FSX by Patrice Grange, with new enhanced VC design and all -more authentic- French gauges for both panels. New 2D panel, smoke and new camera views added. Original model by Patrice Grange, new 2D panel and other updates by Michael Pook.
Posted Oct 29, 2017 07:06 by Michael Pook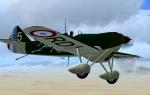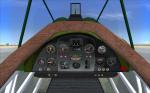 12.47Mb (440 downloads)
This is the Dewoitine 501/510, previously updated for FSX by A.F Scrub , with new enhanced VC design and all -more authentic- French gauges for both panels. Smoke and new camera views added. Original model by Craig Richardson, new updates by Michael Pook.
Posted Oct 29, 2017 05:59 by Michael Pook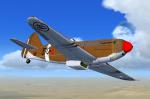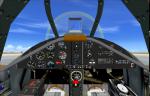 16.08Mb (450 downloads)
This is an FSX update for the FS2004 Dewoitine D-520, designed by F. Giuli, featuring an FSX compatible gauge configuration for the VC and 2D panel. New smoke, vc light and camera views added. Thanks to F. Giuli for the original model. All updates by Michael Pook. The model will very likely work in P3D as well.
Posted Oct 28, 2017 11:01 by Michael Pook