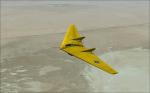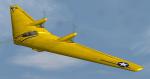 3.58Mb (863 downloads)
This 1942 experimental aircraft was a one third scale XB-35 of wood and steel tube construction, powered by GA engines. The subject of this build by Tim 'Piglet' Conrad is the Franklin-engined N9MB, still flying out of Chino. MDL X material, props.
Posted Feb 8, 2019 02:36 by uploader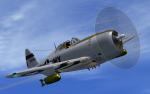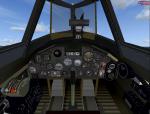 20.73Mb (988 downloads)
FSX/P3D v3,v4 P-47 Razorback Republic's immense and powerful P-47 Thunderbolt was one of the truly great fighters of World War II, built in greater numbers than any other U.S. fighter. In combat, the P-47 was an effective air-to-air fighter, but it was an even more effective air-to-ground weapon. It had great diving speed and a tremendous payload capacity. FSX/P3D v3, v4 model with 6 textures and 3 variants. by A.F.Scrub .
Posted Feb 7, 2019 06:28 by A.F.Scrub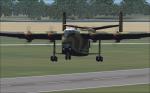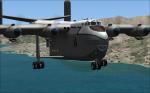 26.42Mb (1663 downloads)
Ralph Pegram's Blackburn Beverley C Mk.1, originally from FS2002-FS2004. Updated to FSX MDL X materials, animation, props. Added airdrop and payload features, see readme for details. It's old, but looks pretty good and is lots of fun. It'll certainly hold the line until Manfred's Beverley comes along.
Posted Feb 7, 2019 01:50 by uploader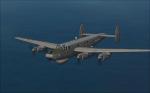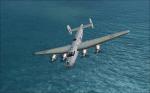 38.22Mb (1863 downloads)
Shackleton AEW.2 and MR.2's by Paul Foster-Phoenix Designs. FSX native materials, props and animations. VC aliased to Rob Richardson's MR.3 See readme. Another great ASW MPA from the fs8-9 days, looks and runs great.
Posted Feb 7, 2019 01:36 by uploader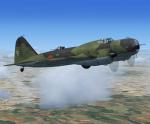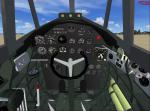 7.01Mb (1384 downloads)
FSX/P3D v3 &v4 IIyushin_DB3 The Ilyushin twin-engined DB-3 was designed to replace the Tupolev TB-3 long-range bomber, with hopes of a longer range, heavier bomb load, and an aircraft which would be easy to produce. In 1937, the DB-3 considerably outperformed Germany's Junkers Ju86D and the new Heinkel III. FSX/P3Dv3,v4 Model by A.F.Scrub
Posted Jan 31, 2019 09:20 by A.F.Scrub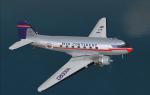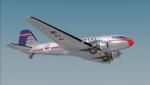 43.28Mb (270 downloads)
FSX Mid Continent DC-3 textures for Manfred Jahn and team C-47 v3.12. Mid Continent Airlines textures by Gary Harper.
Posted Jan 22, 2019 09:56 by Gary Harper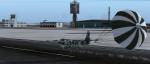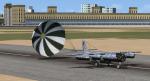 14.79Mb (851 downloads)
FS2004/FSX/Accel/P3dv3 Upgrade with brake chute, new gauges and animation switchboard for my Arado-234 jet bomber package "arado234_4engines.zip". The view problem (Spot- and Locked Spot) using the model with chute is solved now. Now all models has a brake chute, new gauges and an animation switchboard made by Jean Pearre Carosin. The files in that addon are just for overwriting the previous ones. FSDS 3.5 models by Erwin Welker
Posted Jan 19, 2019 04:24 by Erwin Welker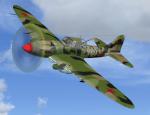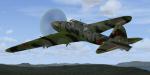 0.98Mb (335 downloads)
FS2004/FSX/Accel/IL-2 Camo Textures for Kazunori Itos Sturmovik (requires il2_sv22.zip or il2_Stur.zip). Repaint by Erwin Welker
Posted Jan 16, 2019 04:22 by Erwin Welker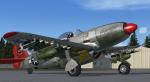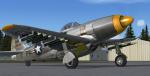 71.59Mb (1744 downloads)
FSX Native Republic XP-72 Escort by Milton Shupe, Tom Falley, Nigel Richards, Scott Thomas and Pilot Figure by Jan Visser Pkg incl four models, custom panel and gauges, custom sounds, custom Flight Model, and nine liveries. Paint Kit: Paint kit here: http://www.sim-outhouse.com/sohforums/showthread.php/88071-Republic-XP-72_paintkit-zip. Works with FSX and P3D up to V5
Posted Jan 15, 2019 03:45 by Milton Shupe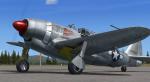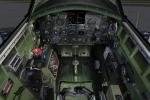 76.03Mb (1827 downloads)
FSX Native Republic XP-47J Escort by Milton Shupe, Tom Falley, Nigel Richards, Damian Radice, Gauges by Scott Thomas and Milton Shupe; pilot figure by Jan Visser Pkg incl 6 models, custom panels and era gauges, custom sounds, custom Flight Model, and 10 liveries. Paint Kit available here: http://www.sim-outhouse.com/sohforums/showthread.php?t=87996. Works with FSX and P3D up to V5
Posted Jan 14, 2019 17:36 by Milton Shupe