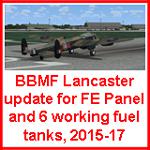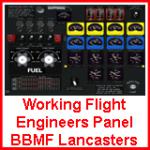 40.47Mb (745 downloads)
This upgrade of my DB70 Part 3 BBMF Lancasters was made possible by Jeff Lind of Sydney, Australia who had the xml skills and interest to build a working Flight Engineers Panel using all 6 Lancaster wing tanks. The Lancasters (3) have been set up to simulate, as near as possible, the discusion I had with Flight Lieutenant Tim Dunlop, the BBMF Bomber Leader and Pilot of Lancaster "Thumper III" (KC-A), during a visit to Coningsby on Members Day 2015. The documentation provides an insight into how the BBMF Lancaster is flown in the modern day real world and I request simmers at least try to SIMULATE. Intended for FLYING in Wide View Aspect. Additional guages and updates to existing Plane-Design gauges by Jeff Lind. Trim gauges by Ted Cook. Lancaster paints by Koos van Menen of The Netherlands, UKMIL and an original fs9 Plane-Design paint adjusted for FSX. Concept by Ross McLennan. This upload WILL NOT function in P3D.
Posted Jan 12, 2017 04:02 by Ross McLennan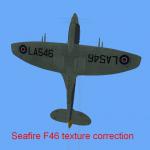 0.50Mb (417 downloads)
FSX/FS2004 Seafire F Mk 46 fix This mod corrects the underwing textures. Just replace the seafire_fr46.bmp by this new one. Corrected by A.F.Scrub.
Posted Jan 10, 2017 16:11 by A.F.Scrub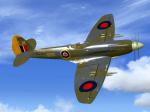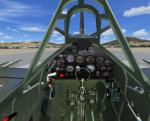 17.06Mb (943 downloads)
FSX/FS2004 Seafire F Mk 46 The Supermarine Seafire F.Mk.46 was the first version of the Griffon-powered Seafire to be truly suitable for service on aircraft carriers, featuring contra-rotating propellers that solved the handling problems caused by the torque problems introduced with the Griffon. The 24 aircraft that were produced had fixed wings.They were used for training and trials, before being withdrawn in 1951. This is a new model by A.F.Scrub. It is fully working in FS2004 and FSX.
Posted Jan 10, 2017 02:58 by A.F.Scrub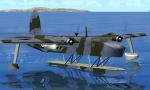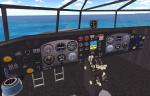 11.27Mb (731 downloads)
The Blackburn B-20 was a Prototype twin-engined Flying Boat with retracting floats, first flying in early 1940. However, after a crash killing three crew members the development of the aircraft ceased. This package is an FSX update of the FS2004 model designed by Ted Cook. A modified FDE now enables the plane to fly in FSX. The VC and interior has been enhanced and smoke has been added as well. Thanks to Ted Cook for the original model, all modifications by Michael Pook.
Posted Dec 26, 2016 02:03 by Michael Pook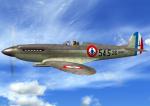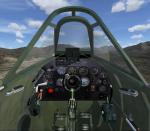 14.50Mb (1226 downloads)
FS2004/FSX Seafire MkXV The Supermarine Seafire, or Sea Spitfire (the official name), was a naval development of the Spitfire, and was the first modern carrier based fighter fielded by the Royal Navy. The Mk XV had the single stage Griffon engine in a basically Seafire L Mk III airframe but with wing root fuel tanks, retracting tailwheel and larger tail of the Spitfire VIII. It had folding wings. Armamant was two cannon and four machineguns. The arrester hook was often of the "sting" type, whereas previous marks had used a "v" frame hook. The XV could carry a 500lb bomb , 390 produced.. This is a new model by A.F.Scrub. It is fully working in FS2004 and FSX.
Posted Dec 22, 2016 11:54 by A.F.Scrub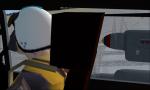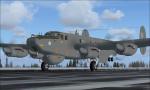 0.46Mb (313 downloads)
Created on a wide screen monitor, copy content into your aircraft.cfg!
Posted Dec 20, 2016 13:35 by Andiroto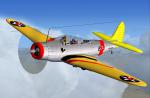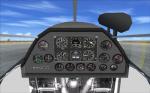 12.27Mb (519 downloads)
This package is an FSX update of the FS2004 Douglas Devastator by Paul Clawson and includes a repaint by Enrique Medal. It is basically a panel update for both the VC and 2D panel featuring an enhanced VC without the graphic issue the default one as well as the FSX update by Michael E. Roberts displays in FSX. Credits for the model goe to Paul Clawson and to Enrique Medal for his repaint. Panel update and new smoke configuration by Michael Pook.
Posted Dec 14, 2016 02:50 by Michael Pook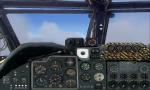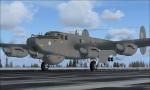 5.60Mb (941 downloads)
Main reason for this update was the deice switch, which didnt work properly in the old panel! I have reworked also some gauges, warn lights, water/methanol injection and i have added a radar, created by Dietmar Loleit! Tested only in FSX + Acceleration!
Posted Dec 8, 2016 00:25 by Andiroto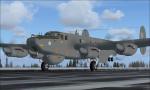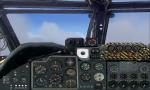 53.85Mb (2960 downloads)
Entering service with the RAF in 1951, the Shackleton was used primarily in the anti-submarine warfare and maritime patrol aircraft roles until the type's retirement in 1991! This package includes 4 models and 5 aircraft with animated bomb bay doors and radome (no VC)! All models and textures for FS2002/2004 by Paul Foster, original panel by Phoenix_Design from 2005! I have reworked some of the original gauges for better function in FSX, also the prop texture, contact points, fuel system, deice system, autopilot behavior a.s.o. and added a new FE panel! Please take a look into the readme file because I changed the procedure for manual engine start and other things! Many thanks to Brian Horsey for his flight dynamics update which i have included, LLS for his alpha channel prop texture from the C-133 which i have used, Gary Jones for his great Shackleton sound package and finally Nick Walch for permission to use his really nice FE photo of a Shackleton! Tested only in FSX + Acceleration!
Posted Dec 2, 2016 02:19 by Andiroto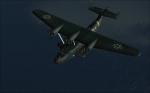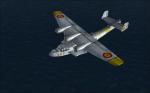 35.75Mb (995 downloads)
Dornier DO.24 2016 FSX conversion to MDL X materials and animations. It's pretty basic, but easy on frame rates, fun to puddle in, and a very nice model, considering it's vintage. Model by: Wim Regeer, Mathias/GC for vc bits, FS9 update by Shessi, FSX panel and views by Erwin Welker. Superb workmanship by Wim, Mathias, Shessi and Erwin made the FSX conversion a breeze. Thanks, guys. Also includes a beaching cart, crew and a FAMO prime mover for the ramp rats
Posted Nov 27, 2016 22:15 by LLS