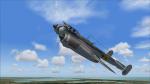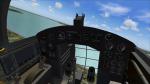 7.03Mb (598 downloads)
This is a set of updates for The Ar-240 originally by Chris Lampard and Shessi. It includes a new VC panel layout with some minor re-texturing and custom gauges. Instructions included in the readme file. Enjoy!-Bob Erwin
Posted Jun 24, 2018 20:55 by Bob Erwin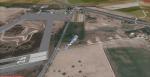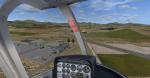 38.41Mb (599 downloads)
Nuoro 2018.06.23 Olbia Venafiorita LIEV, Italy , Sardinia Made by Antonello Porcheddu Pica on google maps basis, Virtualearth SBuilderX map and with ADE. Application bulid 1.76.6715.14291 Engine 04.75.6712.18978 Recostruction of the LIEV Venafiorita airport, Olbia Tempio, Sardinia, Italy, which is no longer in service. Added some hangars and objects to represent so close as is to reality from FSX and ADE libraries.
Posted Jun 23, 2018 10:58 by Antonello Porcheddu Pica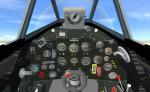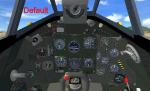 7.72Mb (441 downloads)
This is a panel option for A.F. Scrub's Hawker Sea Fury. It features different gauges, a more detailed VC interior, entirely reworked gauge configuration and some corrections in the 2D panel. The included aircraft.cfg offers an option for those who prefer smoke effect to weapons as well as navlight correction. Easy Installation. Thanks to A.F. Scrub for his great FSX update. By Michael Pook.
Posted Jun 22, 2018 06:00 by Michael Pook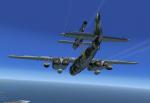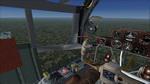 21.78Mb (1838 downloads)
FS2004/FSX/Accel/P3dv3 Package Arado-234 Jet Bomber. The Arado Ar-234 Blitz was in World War II a high sophisticated jet powered aircraft, supposed for multible purposes. Generally eqipped with 2 Jumo engines but there were also prototypes with 2 BMW twin- or 4 single engines. As good as the aerodynamics and the the high speed was the flight handling. The only surviving aircraft is now in a museum near Washington D.C. The models has a realistic 2D panel, made by Lobo Da Silva for CFS2 and a matching VC, both with animated yoke. All models has different animations: One model carries and drops a 1000 kg bomb, the other has a Fieseler Fi-103 "V1" flying bomb on its back and the third is a nightfigter with gun pod. FSDS 3.5 model by Erwin Welker
Posted Jun 19, 2018 10:10 by Erwin Welker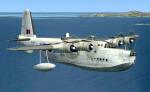 0.18Mb (825 downloads)
This ia a sound fix for the Sunderland MKIIIA recently posted by Michael Pook. Sorry for the inconvenience. Easy installation.
Posted Jun 19, 2018 07:14 by Michael Pook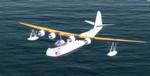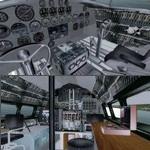 103.95Mb (1236 downloads)
FSX/P3D (all version) Sikorsky VS-44A American Export Airlines "Excambian". Includes full VC and interior cabin. Four-engined flying boat used 1942-1946 by AEA. Wartime blue-grey camouflage as contracted by Naval Air Transport Service from AEA from May 1942 thru January 1945. Silver-and-black civilian paint scheme used by AEA in scheduled passenger service. Visual model upgraded to FSDS 3.5.1 from 2005 version. Higher-resolution gauges included. Instruments and interior details based on photos taken at New England Air Museum. A flying boat, not an amphibian. Beaching gear provided. Can be taxied in and out of water. Upgraded to FSX native. Credits: George Diemer and Ed Akridge
Posted Jun 18, 2018 07:13 by admin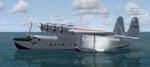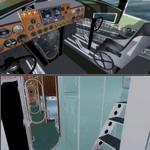 49.70Mb (1109 downloads)
FSX/P3D (all versions) Sikorsky S-42 Clipper Package. Includes full VC and interior cabin. The Sikorsky S-42 was a commercial flying boat designed and built by Sikorsky Aircraft to meet requirements for a long-range flying boat laid out by Pan American World Airways in 1931. Converted to FSX native. Credits: George Diemer and Ed Akridge
Posted Jun 18, 2018 06:39 by admin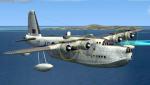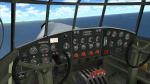 26.20Mb (1252 downloads)
This is the late Sunderland model MkIIIA (423 Sqn RCAF Sunderland at Castle Archdale, in late 1944), which was the upgraded version of the MkIII, with twin gun front turret, four fixed nose mouted machine guns and Mk3 centimetric radar. The Package is an FSX update of the original model for CFS3 by Ted Kaniuka, updated for FS2004 by Shessi of SOH. It features a new detailed VC with FSX compatible gauges and necessary adjustments for FSX. 2D panel design by Pete Mercy. Exhaust effect added. Thanks to Shessi for bringing it out for FS2004 so I was able to update it for FSX, bow gunner, tail gunner and top gunner views by Erwin Welker, new prop texture by Andre Ludick, VC adjustments, new gauge configuration and smoke by Michael Pook.
Posted Jun 18, 2018 06:11 by Michael Pook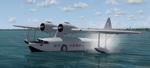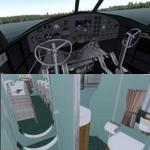 41.47Mb (1003 downloads)
FSX/P3D (all versions) Sikorsky S-43 Clipper Package. Includes full VC and interior cabin. The Sikorsky S-43 was a twin-engine amphibious aircraft manufactured in United States during the 1930s by the American firm Sikorsky Aircraft. Converted to FSX native. Credits: George Diemer and Ed Akridge
Posted Jun 18, 2018 05:06 by admin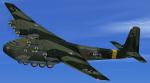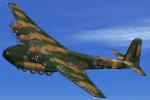 19.78Mb (953 downloads)
This is a further improved version of Michael Pook's offering of the same aircraft. He subsequently have located a very old texture set that I suppose was meant for a similar package like this one; but that texture set was unusable as the textures in that set differed totally in compilation to the ones of his offering. I have therefor, on his request; done the adaptation of those textures in order that they can be used with this package…it was quite a challenge. I went and further updated the texture set of both the texture set from his offering as well as those from the adapted one as far as colour continuation goes for the set that came with his offering as there were too many colour-hue differences between the fuselage, wings and stabilizer's colours. And about the adapted set that I did: I colour-coded the engine nestles to coincide with the colours of the main upper-wing's colours. I also wrapped-over the camouflage pattern of the sides of the fuselage to the upper section thereof to complete the picture. I also re-textured the insides of the plane to the best of my abilities as those pink-ish interiors just didn't do it for me. I trust that you will enjoy this old package that he and I have tried to blow some new life into.
Posted Jun 16, 2018 13:09 by Andre Ludick