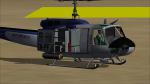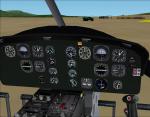 11.29Mb (399 downloads)
Jordan Moore's UH1-H converted to CFS2 by myself using Juan Carlos Cantu's weapons Air America identified their Hueys by their civilian designations.
Posted Nov 10, 2017 05:50 by Peter Mercy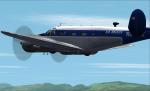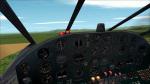 42.44Mb (198 downloads)
Beech 18s were used extensively by Air America during the Vietnam War; initially more-or-less standard ex-military C-45 examples were used, but then the airline had 12 aircraft modified by Conrad Conversions in 1963 and 1964 to increase performance and load-carrying capacity. The modified aircraft were known as Conrad Ten-Twos, as the maximum takeoff weight (MTOW) was increased to 10,200 lb (4,600 kg).The increase was achieved by several airframe modifications, including increased horizontal stabilizer angle-of-incidence, redesigned undercarriage doors, and aerodynamically improved wingtips.
Posted Nov 10, 2017 05:19 by Peter Mercy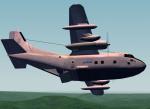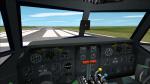 12.44Mb (230 downloads)
The C-123 was another one of Air America's work horses. Air America Fairchild C-123 with other links to Vietnam scenery etc. Model by Vladimir Zhyhulskiy CFS2 conversion Peter Mercy.
Posted Oct 20, 2017 06:20 by Peter Mercy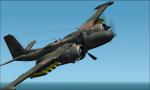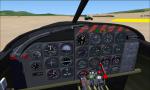 47.96Mb (193 downloads)
A26K model By Bomber_12th John Terrell using Milton Shupe's gmax B26B/C converted by Bearcat241 and Dvslats to CFS2. Sounds are by Dave Copley I upgraded VC, Pop up Panels and flight model.
Posted Oct 15, 2017 03:29 by Peter Mercy/Dvslats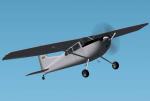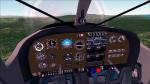 11.51Mb (142 downloads)
The Raven Forward Air Controllers, also known as The Ravens, were fighter pilots used for forward air control in a covert operation in conjunction with the Central Intelligence Agency of the United States in Laos during America's Vietnam War. The Ravens provided direction for most of the air strikes against communist Pathet Lao targets and People's Army of Vietnam's infiltrators in support of the Laotian Hmong guerrilla army
Posted Oct 15, 2017 03:13 by Peter Mercy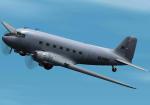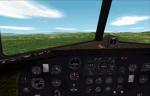 10.80Mb (249 downloads)
The Air America Douglas DC3 Converted from FS9 stock model By Dvslats, Allen, Simonu , and many others. I modified VC Pop Ups and Flight Model
Posted Oct 6, 2017 10:30 by Peter Mercy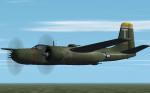 46.90Mb (254 downloads)
The Douglas A-26 Invader (designated B-26 between 1948 and 1965) is a twin-engined light bomber and ground attack aircraft. A26B model By Milton Shupe modified by Bearcat241 Sounds by Dave copley
Posted Sep 30, 2017 21:31 by Peter Mercy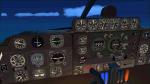 38.58Mb (261 downloads)
At the time of its production, the Curtiss C-46 was the largest twin-engine aircraft in the world, and the largest and heaviest twin-engine aircraft to see service in World War II.
Posted Aug 20, 2017 00:29 by Peter Mercy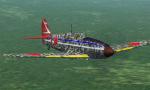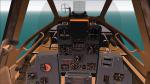 18.65Mb (541 downloads)
The Kawasaki Ki-61 Hien ("flying swallow") is a Japanese World War II fighter aircraft used by the Imperial Japanese Army Air Service. The Japanese Army designation was "Army Type 3 Fighter" . Allied pilots initially believed Ki-61s were Messerschmidt Bf 109s and later an Italian aircraft, which led to the Allied reporting name of "Tony", assigned by the United States War Department. It was the only mass-produced Japanese fighter of the war to use a liquid-cooled inline V engine. Over 3,000 Ki-61s were produced. Initial prototypes saw action over Yokohama during the Doolittle Raid on 18 April 1942, and continued to fly combat missions throughout the war.
Posted Aug 13, 2017 09:08 by Peter Mercy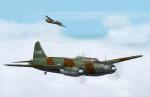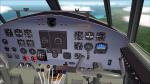 21.02Mb (381 downloads)
The Mitsubishi G4M (long designation: Mitsubishi Navy Type 1 attack bomber: was the main twin-engine, land-based bomber used by the Imperial Japanese Navy Air Service in World War II. The Allies gave the G4M the reporting name Betty. Japanese Navy pilots called it Hamaki "cigar", lit. "leaf roll") due to its cylindrical shape. The G4M had very good performance, especially range, which was achieved by its structural lightness and an almost total lack of protection for its crew, with no armor plating or self-sealing fuel tanks. These omissions proved to be its weakness when confronted with American fighter aircraft during the Pacific War.
Posted Aug 12, 2017 02:38 by Peter Mercy