61.28Mb (356 downloads)
This package contains Milton and Co Republic Xp-47J aircraft for use in CFS2. Converted By Dave S. with permission by Milton Shupe. Everything needed is included, weapons profile, weapons, textures, air file, aircraft configuration file, sound, and panel with gauges. No hunting around for errant zip files. Thanks for a great model Milton!
Posted Jul 2, 2014 19:48 by David Slaski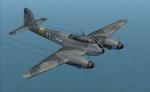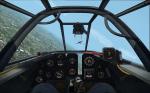 7.52Mb (547 downloads)
This is an update for the splendid Me410A1 Hornisse by Chris Lampard and Shessi. It features 4 new skins and an alternative widescreen panel.
Posted Apr 7, 2014 11:22 by Morton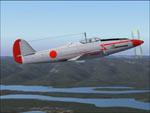 8.62Mb (485 downloads)
F Giulli Ki64 Rob V2. New airfile with better performance. It's a complete plane that replaces former version. Kawasaki Chief Designer, Takeo Doi, had a design of his own for a high-speed fighter. His concept incorporated a number of novel features which were perceived as rather unorthodox in comparison to other more conventional types. First;it had two Kawasaki Ha-40 engines in tandem; one in the aircraft nose, theother behind the cockpit, both being connected by a drive shaft. This combination (called the Kawasaki Ha-201) drove two, three-bladed,contra-rotating propellers. The second feature was the use of the wing surface as a radiator for the water-cooled engines.
Posted Mar 21, 2014 06:20 by Pepe Rezende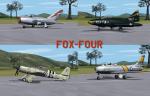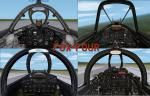 16.08Mb (462 downloads)
Player aircraft update for Fox Four Korea This update package will give the Fox-Four player aircraft new enhanced skins and a realistic 2D- panel look for widescreen monitors.
Posted Feb 21, 2014 14:48 by Morton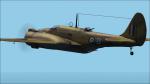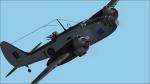 18.74Mb (396 downloads)
Original FS9 Model, textures and aircraft files by F. Giuli with FSDS V.3. Panel by Carlos Echevarria (a.k.a. Gaucho_59). Model conversion, CFS2 airfile, aircraft.cfg and DP by Peperez (Pepe Rezende). Texture templates by Morten Krogstad (a.k.a. Morton).
Posted Jan 29, 2014 03:02 by Pepe Rezende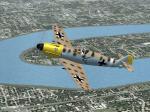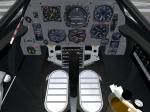 7.70Mb (785 downloads)
This is the complete and final version of the SimBattleBirds Bf109E-7 that is available at FSPilotShop.com. I am giving it away free to promote the new pricing specials I have on the site for this plus the FW190A-8 and Hawker Hurricane Mark II. All versions are half price this month and are updated with new skins. Enjoy this free model and have a look at what SimBattleBirds has to offer at fspilotshop.com
Posted Nov 12, 2013 15:45 by Vincent Farnham/SimBattleBirds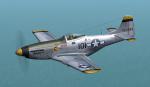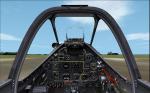 14.52Mb (1856 downloads)
This package features 8 new bare metal skins especially made for the Alphasim P- 51D FS2004 model. These textures are dedicated for Combat Flightsim 2, but they will of course look good on the FS2004 model too. Complete AC package.
Posted Nov 2, 2013 12:39 by Morton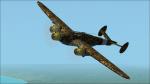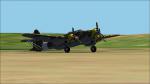 16.04Mb (293 downloads)
F. Giuli's CANT Z.1007 FS 09 Model, textures and aircraft files by F. Giuli with FSDS V.3 Gauges different authors CFS2 airfile, aircraft.cfg, panel modification and DP by Peperez (Pepe Rezende)
Posted Aug 27, 2013 04:22 by Pepe Rezende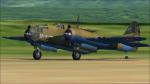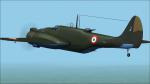 10.79Mb (355 downloads)
The Martin-produced Baltimore was a light-to-medium class bomber whose design was based highly on the Martin "Maryland" A-22 aircraft. The twin-engine, four-crew system was fielded en masse by forces of the United Kingdom through the Lend-Lease act (among others in limited production numbers) and would see action from 1942 through the middle of 1945 in Africa, the Middle East and Europe. By the end of the war, some 1,500 examples would be in circulation with Britain fielding the system in no fewer than five distinct marks. Italy Co-Belligerent Air Force used Martin Baltimores at bombing missions over the Balcans.
Posted Jul 19, 2013 08:40 by Pepe Rezende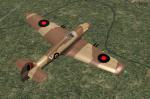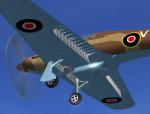 12.36Mb (809 downloads)
This aircraft is the Mac Roberts Sir Iain, It was one of four Hawker Hurricanes Donated by the Mac Roberts family and each were named after the Mac Roberts sons. This simulation is set up with all the possible combinations of armaments and has fairly high detail for CFS2. I wanted to share a test build that I had completed for a rough draft of one of my pay ware models. This aircraft has two versions...The MKIIB with 8 .303 caliber hispano guns and the MKIIC with four 20mm Hispano cannons
Posted Jul 19, 2013 01:23 by vincent farnham/vincentf563@msn.com