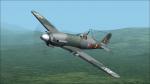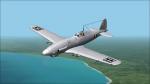 8.15Mb (434 downloads)
Proposed in 1944, the Macchi C.207 was equipped with a 1,750 hp DB 603 engined. The main change was an increase in armament. It was armed with four 20mm cannon mounted in the wings. Work began on the prototype, but it was never completed. After the War, Castoldi proposed a version equipped with a Packard Merlin engine. Italian authorities preferred to invest in a similar version of the Fiat G.55 and the Fiat G.59 was born.
Posted Apr 18, 2012 06:35 by Pepe Rezende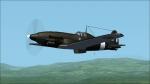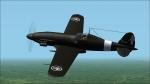 29.96Mb (446 downloads)
The C.205N1 first flew on 1 November 1942, with armament consisting of a 20 mm cannon firing through the propeller hub, and four cowling-mounted 12.7 mm (.5 in) Breda-SAFAT machine guns for which it carried 300-400 and 1,400 rounds of ammunition respectively. The maiden flight of the second prototype, the C.205N2, took place on 19 May 1943. It was equipped with one engine-mounted 20 mm cannon, two wing-mounted 20 mm cannon, and two fuselage-mounted 12.7 mm (.5 in) machine guns.
Posted Apr 15, 2012 06:22 by Pepe Rezende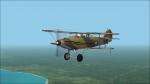 0.78Mb (145 downloads)
Just copy to your CFS2 Aircraft folder. Files adds more details to your Ed Cooks Hart derivative biplanes.
Posted Apr 4, 2012 02:22 by Pepe Rezende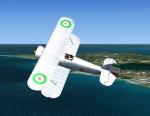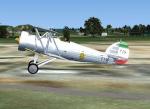 2.27Mb (241 downloads)
With this beauty we close the Furies Series.
Posted Apr 2, 2012 08:05 by Pepe Rezende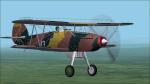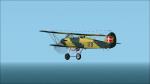 19.97Mb (340 downloads)
CFS2 adaptation of Ed Cook's Hawker Fury. Four Yugoslav planes, two Spanish (Republican and Nationalist) and one Danish Nimrodderne
Posted Apr 1, 2012 19:02 by Pepe Rezende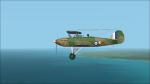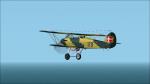 17.13Mb (285 downloads)
Hawker Fury CFS2 Pack Hawker Fury CFS2 British Pack. CFS2 adaptation of Ed Cook's Hawker FuryAll Ed Cook's fine Commonwealth Furies. Two RAF Fury Mk.1, Two Fury Mk.2, one SAAF Fury and one FAA Nimrod
Posted Apr 1, 2012 18:19 by Pepe Rezende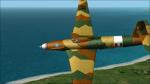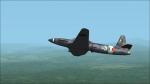 19.38Mb (305 downloads)
Caproni team commenced design work on a specialized high-altitude fighter, the CA.183bis. The CA.183bis had a liquid-cooled, 1250-hp DB.605 in the nose, driving contra-rotating six-bladed-bladed contra-rotating propeller. A 700-hp FIAT A.30 V12 engine drove a Campini compressor in a mid-fuselage duct. Scoops in the fuselage sides provided cooling air for the FIAT engine and air mass for the afterburner.
Posted Mar 28, 2012 08:58 by Pepe Rezende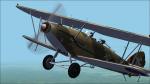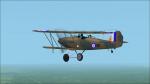 11.18Mb (412 downloads)
All Hawker Hart derivatives used operationally at WW2 at Europe, North Africa, Ethiopia and Iraq. Three Audaxes versions, one Hartebeest, an Hind and an Hardy. Model conversion by The B24Guy. Airfile and DP by me.
Posted Mar 24, 2012 21:48 by Pepe Rezende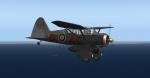 24.13Mb (619 downloads)
Ten aircrafts in the package. I used three Mike Delizee's textures covering one early Mk.1, one Special Operations Mk 3, one Africa Air Force and one Free French sample. All have the original ReadMe file. The other planes use Alphasim textures.
Posted Mar 14, 2012 22:05 by Pepe Rezende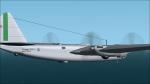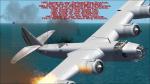 18.14Mb (429 downloads)
The Piaggio P.50 was an Italian heavy bomber aircraft projected by two of the most skilled prewar engineers, Giovanni Pegna and Giovanni Casiraghi. In the P.50, Casiraghi tested features of the only Italian heavy bomber of WW2, the Piaggio P.108. F Giulli
Posted Feb 25, 2012 10:21 by Pepe Rezende