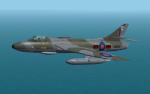 44.43Mb (816 downloads)
This package contains Dave Garwood's Hawker Hunter FGA9 aircraft for use in CFS2. Everything needed is included, weapons profile, weapons, textures, air file, aircraft configuration file, sound, and panel with gauges. The damage profile includes multiple load outs. Converted to fly in Mission Builder and Quick Combat. My thanks to Dave Garwood for allowing me to convert and upload his aircraft. Enjoy, Dave
Posted May 28, 2015 14:46 by Dave Slaski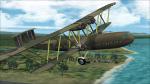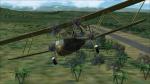 12.12Mb (392 downloads)
It's a slow, docile and underpowered beast with too much drag. FS2004 Model and civilian aircraft textures by Derek Palmer with FSDS V.3 CFS2 Model by DV Slats BEP Textures and simulated VC panel bitmaps by Uncle TGT CFS2 airfile and aircraft.cfg by Peperez (Pepe Rezende) Tests by Uncle TGT I (Peperez)
Posted May 12, 2015 15:23 by Pepe Rezende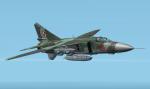 60.74Mb (716 downloads)
This package contains the Alphasim Mig-23 aircraft for use in CFS2. Everything needed is included, weapons profile, weapons, textures, air file, aircraft configuration file, sound, and panel with gauges. The damage profile includes multiple load outs. Original model by Alphasim. Converted To CFS2 by Dave Slaski
Posted Apr 2, 2015 17:57 by Dave S.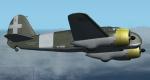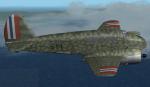 27.79Mb (262 downloads)
The original Norwegian Ca.310 order, including options, was for 24 aircraft, but after seeing that the aircraft did not perform well, they refused to accept any further plane after receiving the first three units. For the rest of the aircraft, Norway requested better performances to be achieved. Caproni developed the Ca.312 version using Piaggio P.XVI R.C.35 engines instead the anemic Piaggio P.VII . After assessing the prototype, Belgium requested 16 aircrafts, but German Wehrmacht was quicker and occupied both countries in 1940 before the machines were delivered. All 40 planes built were used as transports by Italy's Regia Aeronautica.
Posted Feb 17, 2015 13:50 by Pepe Rezende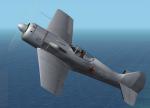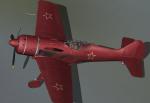 16.43Mb (355 downloads)
The La-11 was developed from a long line of Lavochkin aircraft and first flew in 1944. It was an excellent front line fighter aircraft during the latter stages of WW2. Powered by a 1,850hp ASh-82FN radial engine it had a top speed of 420 mph at altitude. The La-11 was supplied in some numbers to both the Chinese and the North Korean air forces, and saw operational use during the Korean conflict. It was finally phased out of first line VVS service in the early fifties. The La-11 became the last generation of Soviet piston fighters - the jet age had begun. Complete plane by A.F. Scrub. Adapted for CFS2 by Peperez
Posted Dec 29, 2014 04:53 by Peperez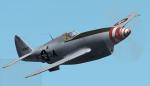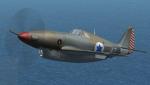 49.76Mb (377 downloads)
The project has nine planes used by American, Brazilian, Chinese and Israeli Air Forces and one unarmed Reno racer. The two prototypes and the racer use textures from the original FS2004 Milton Shupe project. All other planes use textures made by Uncle TGT. I used a P-47D authentic panel to rearranged the gauges.
Posted Dec 8, 2014 20:01 by Pepe Rezende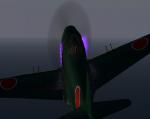 8.42Mb (282 downloads)
Enhanced exhaust effects for the CFS2 N1K2J George. Makes a cool glow when seen at night.
Posted Dec 3, 2014 17:53 by Dan Hanke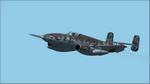 10.32Mb (584 downloads)
Model and panel bitmap by JR Lucariny. Textures by Uncle TGT. CFS2 airfile, aircraft.cfg, panel modification and DP by Peperez (Pepe Rezende. Model update by Michael Pook. Weapons by Paul Rebuffat. The Heinkel He280 was a dogfighter, but a short range fighter. Fast as a demon, very manoeuvrable and deadly with three 20mm guns (at the V3 version, the V6 have SIX 20mm guns) but with small legs. Take care with your fuel gauges. The He280B-0 has two 300 litres drop tanks that are automatically select when in use.
Posted Nov 6, 2014 09:09 by Pepe Rezende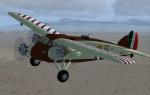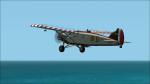 3.82Mb (268 downloads)
Model, virtual cockpit and FS2004 aircraft files by F. Giuli with FSDS V.3. CFS2 airfile, DP, panel.cfg and aircraft.cfg by Peperez (Pepe Rezende). Pilots by William Dickens (Bismarck13) The Ca.101 was a derivative of the Caproni Ca.97, with an enlarged airframe, which increased the payload from 574 kg (1,265 lb) to 800 kg (1,760 lb). Initially planned as a civil airliner, it was soon converted to the bomber/transport role. The aircraft was a typical 1920's design. It had three engines, one in the nose and one under each wing, high wings and a fixed undercarriage.
Posted Oct 13, 2014 16:07 by Pepe Rezende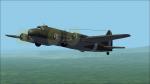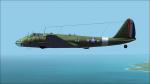 8.93Mb (412 downloads)
Model, virtual cockpit and FS2004 aircraft files by F. Giuli with FSDS V.3. CFS2 airfile, DP, panel.cfg and aircraft.cfg by Peperez (Pepe Rezende). The P.108 was unique in the history of Italian aviation, as it was the only four-engine strategic bomber used by the Regia Aeronautica during World War II. It was a development of the earlier underpowered and wooden-structured P.50-II which was unable to take-off at its designed maximum weight. The designer of the aircraft was Giovanni Casiraghi, an experienced engineer who had previously worked in the US from 1927 to 1936. On the basis of his experience he designed a radically new aeroplane.
Posted Oct 12, 2014 19:08 by Pepe Rezende