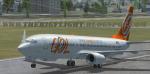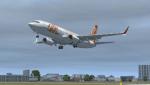 0.89Mb (3254 downloads)
GOL Linhas Aereas for the default FSX Boeing 737-800. .
Posted Nov 22, 2009 16:56 by Maicom de Macedo Rodeghiero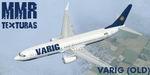 0.32Mb (532 downloads)
Varig Brazilian airlines. Textures only for the default FSX Boeing 737-800
Posted Nov 22, 2009 16:30 by Maicom de Macedo Rodeghiero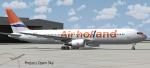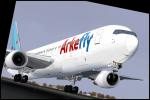 33.89Mb (8846 downloads)
Project Opensky 767-300 Package: KLM, Arke Fly, Martinair, and the bankrupt Air Holland. No VC! Uses FS9 default 777 2d Panel
Posted Nov 22, 2009 11:00 by Hugo Van Pelt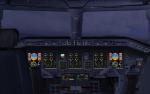 66.50Mb (17545 downloads)
This is a FSX and FS9 packaged Project Open Sky ERJ-135ER in Air France operated by Regional livery with virtual cockpit adapted for fsx. It's complete with realistic engine sounds and fsx jetway settings. Bill Grabowski's panel is included for FS9, just change the line "panel=vc" on aircraft.cfg to "panel=Bill". As far as I know, Bill's gauges wont work on FSX, but you can try. Otherwise, this aircraft is a very nice and flyable one. Up-to-date model and flight dynamics. I've included a radio pop-up on shift 7. Adapted by Stefano Zibell.
Posted Nov 21, 2009 14:34 by Stefano Zibell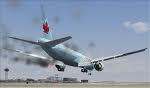 0.00Mb (4784 downloads)
Hit the 'I' button (or whatever your smoke system button if you have changed it) and you have engine 4 fire visual effect. Fun for doing emergency landings in multiplayer.
Posted Nov 19, 2009 14:51 by Drew P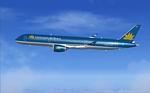 2.29Mb (2340 downloads)
FSX Vietnam Airlines Airbus A350-900 XWB V2. Versions 2 is an all new version of the A350-900 seen at the Paris Air Show 2009, with a new nose, new cockpit windows,new wings and winglets. This CamSim Version 2 is also including an updated new Animated Ground Servicing (AGS). Model design and paint by: Camil Valiquette
Posted Nov 19, 2009 11:44 by Camil Valiquette

10.89Mb (3397 downloads)
Default FSX Boeing 737-800 WestJet textures. Repaint by Christopher Martin
Posted Nov 17, 2009 14:40 by www.repaintz.tk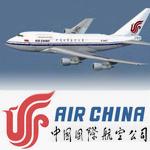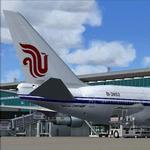 11.47Mb (6639 downloads)
B-2452 first flew in July 11, 1980 and was delivered to CAAC. In 1988, the aircraft was transferred over to Air China with the split of CAAC. Today B-2452 flies with Pratt&Whitney to test their engines as N747UT. This aircraft was modeled by Project Open Sky. No sounds included. 2d panel only No VC. Also works in FS2004.
Posted Nov 15, 2009 17:49 by Jonathon Sze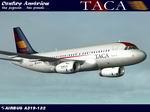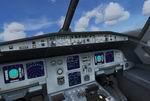 54.90Mb (23116 downloads)
TACA Airbus A319 With Virtual Cockpit from the default A321. Original FSX compliled A319 model by Project Airbus. Includes sounds by TSS Sounds. Textures by Jeffrey S. Bryner.
Posted Nov 15, 2009 08:13 by Paul Atreides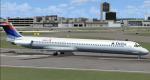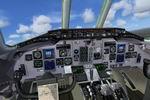 34.61Mb (40830 downloads)
This MD-88 Delta Airlines. Adapted from the default Md-88 from FS9 and now fully functional in FSX with working VC.
Posted Nov 15, 2009 04:01 by DeltaMAn