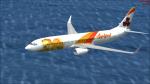 3.24Mb (475 downloads)
Boeing 737-800 repainted with an Applejack paint scheme textures only. Only tested in FSX Acceleration, should work in standard FSX as well.
Posted Jan 20, 2012 10:52 by Rolf Hvarregaard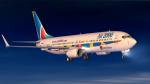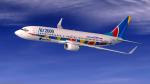 9.12Mb (761 downloads)
Air 2000 Boeing 737-3Q8 G-KKUH textures for the default FSX B737-800. Air 2000 was a British charter airline that operated for 17 years between 1987 and 2004. This repaint is based on one of only two 737's operated by Air 2000 and was one of the shortest lived liveries in service, being little more than a month old, before First Choice took over.
Posted Jan 20, 2012 03:36 by Paul Davies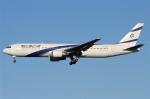 15.25Mb (4031 downloads)
Skyspirit 2010 Boeing 767-300 in El Al modified to work in FSX with the B737 2d panel (no VC!)
Posted Jan 19, 2012 05:12 by Zac Trytell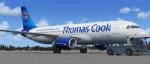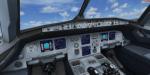 44.10Mb (8798 downloads)
Airbus A320-200 of Thomas Cook Airlines Belgium, with K3 on the fuselage. High quality textures by Mathieu Vos. Real A320 sounds by Abid Mounir. Modified for FSX by Chris Evans and included the default A321 VC.
Posted Jan 18, 2012 07:21 by Chris Evans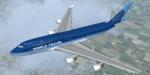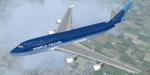 1.25Mb (772 downloads)
This is a fictional texture for the default Boeing 747-400. Air Force 10 is the next generation. This is textures only.
Posted Jan 16, 2012 18:34 by Hakan Saplakoglu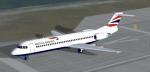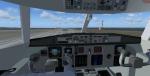 26.17Mb (10700 downloads)
Fokker 100 Collection. Uses tyhe aircraft by Premier Aircraft Design. Includes VC and real Fokker 100 sounds. Textures are: -Air France, Air Berlin, American Airlines, Lufthansa, TAP. Textures by ricardo_tv. Have fun.
Posted Jan 16, 2012 01:28 by ricardo_tv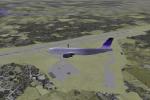 4.19Mb (141 downloads)
James air textures for the Thomas Ruth A300-B2,
Posted Jan 15, 2012 12:20 by James Bryant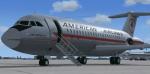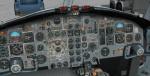 24.72Mb (8365 downloads)
This is Dave Maltby's wonderful BAC One Eleven (1-11)with some edits to be OK in FSX. This aircraft is created like a dream from a talented designer! Aircraft by DM Flight Sim. Happy flying!
Posted Jan 15, 2012 05:34 by ricardo_tv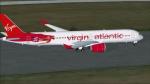 1.65Mb (941 downloads)
My First Attempt at a repaint in the Virgin Atlantic textures only for the CamSim A350-900 this version has winglets. Requires any full version of the Camsim A350-900 for either FSX or FS2004.
Posted Jan 14, 2012 08:28 by Roy Thomason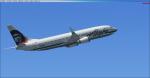 12.76Mb (2180 downloads)
Four Alaskan Airlines textures for the default Boeing 737-800: Alaska, Alaskair.com, Alaska Starliner 75, Alaska Spirit of Seattle, and Alaska Lei.
Posted Jan 13, 2012 20:52 by Phil Peterson