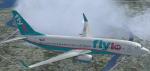 9.02Mb (1344 downloads)
FSX 'FlyLo' Textures from the BBC TV comedy show 'Come fly with me'. Textures only for the Boeing 737-800. Enjoy :)
Posted Aug 23, 2011 08:27 by sleegers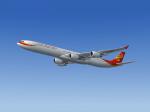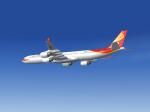 6.83Mb (1844 downloads)
Tom Airbus Series Hainan Airlines (China) Repaint for the A340-600 for FSX. Original aircrafts by Thomas Ruth,Germany. Hainan Airlines repaint by He Lingyuan,China. This package contains Texture files only, original aircraft packages are available separately: TomA346.zip. For more information see Readme.txt. IMPORTANT: The Tom A340-600 is for FSX only, and you have to install FSX SP1 or SP2, or the aircraft won't be displayed properly!
Posted Aug 22, 2011 01:06 by He Lingyuan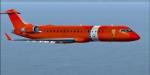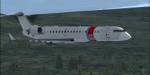 2.82Mb (2490 downloads)
FSX Bombardier CRJ700 in two different Coast Guard paint schemes textures. There is the red-orange version with a big white stripe and small blue stripe and a white version with a big red-orange stripe and a small blue stripe. Created by Club508.
Posted Aug 22, 2011 00:25 by Club508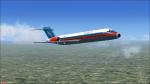 1.74Mb (709 downloads)
This is a fictional repaint of the British airline Eastern Airways for the SGA FS2004 Boeing 717 model adapted for FSX (But NO VC!). It works with FSX and may work with FS9 (not tested).
Posted Aug 22, 2011 00:06 by Jorge Medio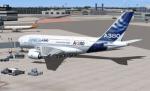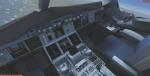 30.54Mb (16808 downloads)
Airbus A380-800 package in Airbus Industrie House colors. Package includes the great added VC by 'Dennis' and the glass fix (thank you 'fuzzfly'! Other credits go to the amazing talent of Project Airbus team for the wonderful model and Mathieu Vos for textures as good as any you will find. I tried to just make this as an update only, but decided it was too clumsy for many users. For this reason I have included the whole package. If there is any objection I will rupload the update only. Uploaded by Chris Evans.
Posted Aug 21, 2011 06:57 by Chris Evans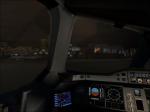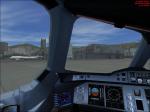 1.16Mb (5344 downloads)
VC glass for Project Airbus with real VC FIX! Glass Now Transparent, but still Fogs-Up in the rain. For Project Airbus A380 with Real Cockpit by Dennis.
Posted Aug 21, 2011 01:50 by Fuzzfly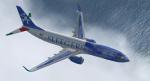 9.15Mb (444 downloads)
'Sleegers Air' (Fictional) Textures for the default B737-800. This time wityh fixed textures. . The nose of this version is painted as well.
Posted Aug 20, 2011 02:56 by sleegers air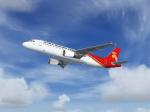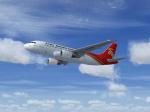 26.13Mb (3362 downloads)
Project Airbus Shenzhen Airlines Airbus A319-112 & A320-214 Complete Package for FSX. The two jets demonstrated are B-6159 "City of Zhengzhou" and B-6550 "City of Lushan". Aircraft Models by Project Airbus with Panel,Sound & Virtual Cockpit from the default A321. Shenzhen Airlines textures by He Lingyuan,China. An Operation Manual written by Project Airbus Members is also included.
Posted Aug 19, 2011 23:35 by He Lingyuan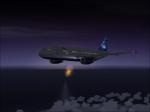 14.51Mb (3833 downloads)
JetBlue's Airbus A320-232 N562JB "Name' Blue, JetBlue" An A320 That Fly's To St. Marteen. Very Detailed Exterior With Wing Views Dynamic Performance with A321 Default Panel And Sound. Uses the model by Ifdg. No VC
Posted Aug 19, 2011 09:04 by Sean Mooney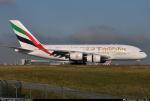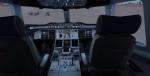 32.59Mb (22817 downloads)
Emirates Airbus A380-800 with a new virtual cockpit. Project Airbus presents the Airbus A380-800. Features include dynamic wingflex (with input from several new variables), accurate LAF simulation, parallel bogies, drooping control surfaces, hardcoded double strobes, and over 40 other custom xml parts.
Posted Aug 18, 2011 12:56 by dennis