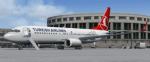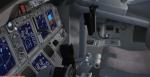 18.84Mb (6355 downloads)
Project Opensky Boeing 737-800w Turkish Airlines TC-JHK for Microsoft Flight Simulator X Textures by Mathieu Vos. Edited for FSX by Chris Evans with the default FSX 737 VC and panel
Posted Jan 25, 2012 08:14 by Chris Evans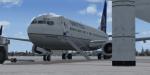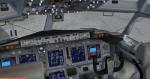 52.70Mb (4229 downloads)
Project Opensky Boeing 737-800w United Continental Airlines for Microsoft Flight Simulator X Author: Mathieu Vos Edited for FSX by Chris Evans with custom 737 sounds and the default FSX 737 VC and panel.
Posted Jan 25, 2012 08:06 by Chris Evans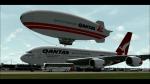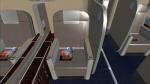 50.77Mb (17346 downloads)
FSX Qantas Ultimate Pack 2012. Contains Project Airbus Qantas A380, Qantas Airport bus and Qantas airship. Project Airbus A380 virtual cockpit (VC), model and textures included. Both DXT3 (FPS friendly) and 32 bit HD textures included. Qantas airport bus model by Cameron Dougall. Qantas airship model by George Diemer. Also contains Erick Howard's Qantas A380 first class cabin textures and Hassan Donsai's ShockWave configurations. All models and textures are used and repainted with prior permission. Repaints by Shrikar Galgali.
Posted Jan 24, 2012 13:02 by Shrikar Galgali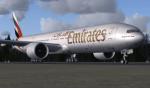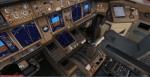 39.68Mb (21285 downloads)
FSX Emirates Boeing 777-300ER Emirates largest operator of the Boeing 777 adding the newest member to it's growing fleet, leased from Gecas on December, 2011. This repaint redone from scratch featuring the reflective GOLDEN Emirates logo, along with highly detail 32bit texture with shine & reflective effect. The model includes all the usual things as a steering nose wheel, taxi and landing lights, dynamics shine and all moving parts, including a fully animated landing gear animation. Some special things include three opening doors, with visible interior. Flexing wings, wing views and trim animation for the horizontal stabilizers. Model, dynamics by: Project Opensky, Repaint By: Aziz Palas.Adapted for FSX by Chris Evans using Danny Garnier's VC and 2d panel DFSX updates from the great Posky VC.
Posted Jan 24, 2012 12:21 by Chris Evans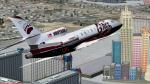 5.06Mb (1564 downloads)
Original model is credited to: FALCON 50 CAEA by Yannick Lavigne, Fred Banting, Rob Young FS9 version by Eric Dantes - 2004 FSX panel conversion by Andre "emsdu" & Ludovic "vonstroheim" - 2010 XML gauges by Philippe Wallaert & Don "fxsttcb" Bodenstedt - 2010
Posted Jan 24, 2012 02:35 by Sean Gratwohl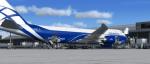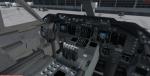 31.16Mb (3305 downloads)
FSX AirBridge Cargo (ABC) Boeing 747-8F, complete package for FSX of the Project OpenSky B747-8F version 4 in AirBridge Cargo livery, registration VP-BXX. Airbridge Cargo is a cargo airline based in Moscow, Russia. It operates scheduled cargo services on routes between Asia, Europe and North America. Shift+8 Opening Passenger (L1) door: Shift + E ( Opening door ) Opening Cargo Doors: Shift + E then quickly 2 Opening Passenger (L2) door: Shift + E then quickly 3 Opening Bulk Cargo Door: Shift + E then quickly 4. Repaint by Mohammed Al-Khalifa. Modified with the FSX default B747 panel and other mods and fixes by Chris Evans.
Posted Jan 23, 2012 06:41 by Chris Evans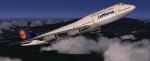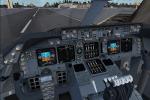 135.18Mb (15255 downloads)
Skyspirit Boeing 747-8 Intercontinental collection with wing flex and ground animation, default 747 VC painted and textures by ricardo_tv. Textures: American Airlines, Air France, British Airways, Emirates, Lufthansa, Qantas & TAP
Posted Jan 22, 2012 09:34 by ricardo_tv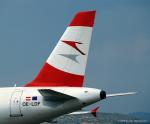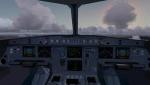 12.01Mb (2833 downloads)
This is PA model of Airbus A319 in texture of Austrian Airlines OE-LDF "Sarajevo". Texture was made by Amar from Zenica. This Airplane has default Airbus A321 panel and sound.
Posted Jan 22, 2012 08:06 by Amar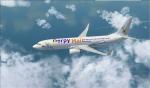 10.37Mb (332 downloads)
Boeing 737-800 Derpy Mail (MLP:FIM) textures only for the default B737. For all of you flying bronies out there.
Posted Jan 22, 2012 05:49 by Max Moore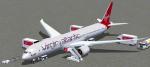 5.32Mb (3909 downloads)
FSX Virgin Atlantic Boeing 787-9 V3, This CamSim Version 3 feature an improve aircraft's wing root design including Animated Ground Servicing (AGS). 2d panel but No VC. Model design and paint by Camil Valiquette.
Posted Jan 22, 2012 05:18 by Camil Valiquette