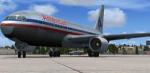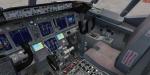 31.61Mb (12700 downloads)
American Airlines SkySpirit2010 767-200 v5. Upgraded to FSX using Alrot's revised Boeing 737-800 VC. This model includes Working wipers (right mouse click on switch) with rain effect. Switches for LCD Screens, EICAS, PFD, MFT. Autobrake switch. Opening pilots window. Cabin Lights switch. Realistic FMC. Ground Proximity Warning System (GPWS), More Realistic night textures. Model features High resolution textures, Dynamic flexing wings, Body gear steering, Nose gear steering, Rudder lock, Ground spoilers, Low speed aileron locks at high speed, Fully animated control surfaces, Fully independent suspension, Trim Animation, Opening Passenger Doors, Animated tilting bogies, Rolling wheels, Animated thrust reverser's with reverser block doors, Detailed textures, Full night lighting, Crash affects, Ground Service Vehicles And more. Model Designer Hiroshi Igami. Flight Dynamics Designer Warren C. Daniel. Textures by Philip Foglar. American Airlines repaint by Kyle Schurb. FSX native model by Skyspirit/Project Opensky. VC by Alejandro Rojas Lucena (Alrot). Modified for FSX by Chris Evans.
Posted Jun 16, 2012 08:58 by Chris Evans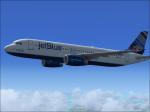 0.00Mb (2636 downloads)
I understand the GPS would not show up if you hit the GPS key [SHIFT-3] I changed the Planes panel.cfg file. Now with this fix i's possible for the GPS to show up.
Posted Jun 15, 2012 20:15 by Sean Mooney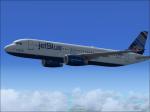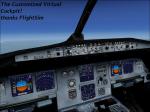 175.75Mb (8268 downloads)
There is not one inch of this plane that is not customized! Package Includes: Customized Airbus A320 Cockpit 2d & 3d, 12 JetBlue Liveries Custom MFD & PFD, Custom EICAS, Custom Sounds, Altitude Callouts, Installation Instructions, ILS Tutorial [For Beginners]. Zip preview for pictures of the plane and cockpit. Thanks to Mike Rodriguez at JetBlue Virtual for the skins! [Please also note this is only V1, V2 should be out sometime soon!]. Original model by Project Airbus. (See GPS fix above)
Posted Jun 14, 2012 15:55 by Sean Mooney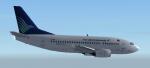 1.75Mb (2981 downloads)
Garuda Indonesia Boeing 737-500. Original FS9 model by FFX/ Eric cantu. Uses the default FSX B737 2d panel (No VC). Currently Garuda operates 5 of these airliners, but due to phase out in favour of the newer 737-800. All 737 classics were to be retired from service on 2014.
Posted Jun 14, 2012 10:15 by ryanID
9.92Mb (356 downloads)
Textures fix for the Airbus A310-300 TAP Package.
Posted Jun 14, 2012 08:41 by ricardo_tv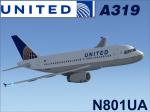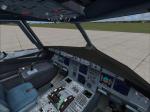 36.14Mb (8616 downloads)
Project Airbus A319 United Airlines N801UA for FSX. Includes default VC, upgraded by Jim Fly and great custom Airbus A319 sounds.
Posted Jun 13, 2012 20:19 by Jim Fly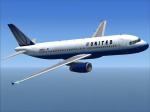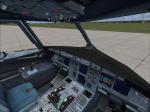 31.32Mb (4906 downloads)
Project Airbus United Airlines N488UA for FSX. Includes default VC, upgraded by Jim Fly and great custom Airbus A320 sounds.
Posted Jun 13, 2012 06:06 by Jim Fly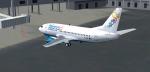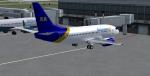 86.32Mb (3520 downloads)
FSX 737-500 new Bahamas Air (C6-BFE) and New Xtra Airlines Bahamasair that has services to KBWI, KRDU, KRIC, KSDF. Painted by BahamasFlyers. Original model by Eric Cantu/FFX adapted for FSX. (No VC.)
Posted Jun 11, 2012 23:26 by Shawn Penn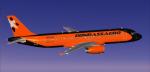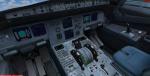 31.76Mb (1502 downloads)
Project Airbus Donbassaero A320 UR-DAB for FSX. Donbassaero is an airline with its head office in Donetsk International Airport in Donetsk, Ukraine. Includes default VC, upgraded by Jim Fly and great custom Airbus A320 sounds.
Posted Jun 11, 2012 13:48 by Jim Fly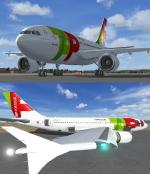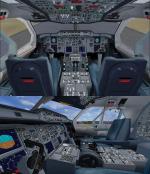 15.03Mb (8591 downloads)
Model & VC by Thomas Ruth, textures & packed by ricardo_tv. The Airbus A310 is a medium- to long-range twin-engined widebody jet airliner. Launched in July 1978, it was the second aircraft to enter production by Airbus Industrie, the consortium of European aerospace companies which is now owned by EADS.
Posted Jun 10, 2012 22:00 by ricardo_tv