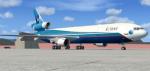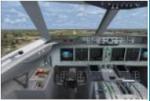 52.79Mb (7372 downloads)
SMS MD11 Avient Cargo. It comes with full night light textures, animated landing lights, virtual cockpit and a great sound pack. Repaints by Stephen Browning
Posted Feb 6, 2013 06:58 by Stephen Browning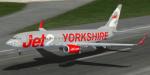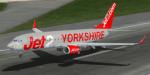 9.40Mb (1405 downloads)
This is an update to the default Boeing 737-800 Jet2 Yorkshire livery which I uploaded a couple of days ago. As this is my first attempt at a repaint I kept seeing minor flaws in the detailing so have built on it and am now happy with the finished repaint. There will be no more updates after this. This is based on G-CELB and includes two variations, the current livery and a slightly older one with basically a different tail logo. If you installed the previous version it may be best to uninstall that one and clean install this one. Thanks for your patience, Steve.
Posted Feb 4, 2013 13:33 by Steve Madden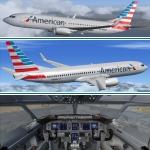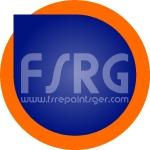 9.17Mb (6677 downloads)
American Airlines Boeing 737-800WL, registration N908NN, in new livery. Highly detailed 32 bit textures with alpha channel. Photorealistic window textures and sky interior-night textures. Complete model by Project Open Sky (Posky) with default B737-800 VC are included. By Benjamin Spranger / FSRepaintsGER.
Posted Feb 4, 2013 05:55 by Benjamin Spranger / FSRepaintsGER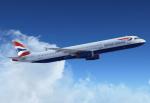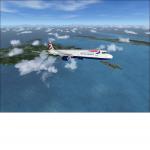 8.59Mb (7355 downloads)
BA A321 texture. High quality textures for the default FSX A321. I've only seen 1 version of the British Airways A321 texture for the default FSX A321 and didnt think it was that good so made my own. Hope you like it. Enjoy
Posted Feb 2, 2013 15:57 by Bradley.J.D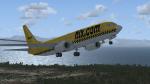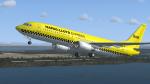 18.46Mb (741 downloads)
Hapag-Lloyd Express textures for the default FSX Boeing 737-800
Posted Feb 2, 2013 15:46 by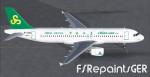 56.81Mb (3030 downloads)
Project Airbus A320 Spring Airlines with VC for FSX. Repaint by Jim Fly for FSRepaintsGER.
Posted Jan 30, 2013 08:55 by Jim Fly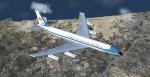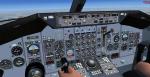 95.22Mb (27487 downloads)
Boeing 707 300 and 400 package for FSX. This is the Libardo Guzman B707-300 assembled with correct gauges and textures so now it will work straight out of the box. Textures have been stripped down to reduce file size. Extra textures are included as a separate download if you want them. So now we have: All gauges showing, transparencies fixed. Textures include in this pack: Air France, USAF Airforce One, TWA, Lufthansa, BOAC, Panam, Singapore. Model, VC and textures by Guzman Artes -LIBARDO GUZMAN. Assembled for FSX by Chris Evans.
Posted Jan 30, 2013 03:10 by Chris Evans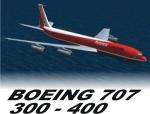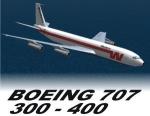 46.41Mb (2870 downloads)
Boeing 707-300/400 Extra Textures Sets for the Libardo Guzman B707 inclusive package. Textures include Bare metal, British, FAC, FAC Cargo, Panam Cargo, Western, White (paint kit), Nuigini, Ecuantoriana, Avianca, Avianca 1960's, Argentinas, Air India, BWIA. Requires the Boeing 707 package by Libardo Guzman. Credits to Libardo! Assembled for easy install by Chris Evans.
Posted Jan 29, 2013 19:13 by Chris Evans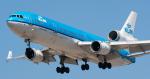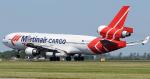 59.20Mb (23632 downloads)
SMS Overland MD 11 package. This Dutch Package contains two newly painted highly detailed liveries - KLM passenger and Martinair Cargo. Both come with photo real parts, full night light textures, animated landing lights, virtual cockpit and a great sound pack. Repaints by Stephen Browning
Posted Jan 29, 2013 10:28 by Stephen Browning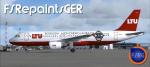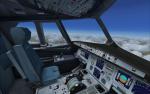 56.47Mb (2814 downloads)
Project Airbus A320 LTU "Borussia Mönchengladbach" for FSX. Includes default VC with upgraded Textures by Jim Fly. You can find this aircraft under 'Project Airbus' in your FSX menu. Repaint by FSRepaintsGER
Posted Jan 28, 2013 07:49 by Jim Fly