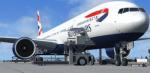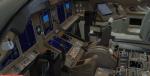 57.90Mb (16855 downloads)
Boeing 777-300ER British Airways G-STBC package for FSX. for FSX All Other credits go to the great talents of Project Opensky team and texture makers. This is a repaint of the posky 777-300ER v2 in the British Airways Livery version by Carlos Saslas. Adapted for FSX using Danny Garnier's edited Posky 777 VC and other edits by Chris Evans.
Posted Nov 27, 2011 08:11 by Chris Evans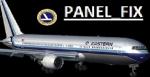 1.42Mb (839 downloads)
PANEL FIX - Included FS9 Concorde.gau, required for 2-d panel. Req. file: SkySpirit2010-EASTERN_B763.zip
Posted Nov 26, 2011 21:04 by Jim Waters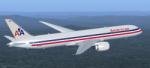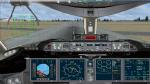 4.53Mb (5997 downloads)
Boeing 787-9 Dreamliner American Airlines. Original model by Camil Valiquette, 2D panel for wide and standard screen by Philippe Wallaert. Credits: Camil Valiquette for his excellent model. See instructions for installation and configuration in the readme.txt file. Enjoy
Posted Nov 26, 2011 03:47 by Philippe Wallaert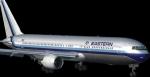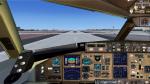 18.39Mb (4367 downloads)
FSX - SkySpirit2010 Boeing 767-300 EASTERN AIR LINES metal livery (*fictional). Includes model with 2-D panel (*No VC). Pushback TUG, FMC Loaders, Opening Cargo Doors, Stairs, and Service Trucks (*Key Shift-E+2, Shift-7 to invoke Posky utility for other vehicles).
Posted Nov 25, 2011 19:56 by Jim Waters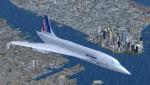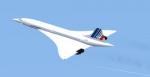 0.13Mb (6556 downloads)
Original views reworked and additional views ( defined by camera definitions in the aircraft.cfg file ) for the beautiful Concorde by M. Libardo Guzman. 9 cameras pointing at the aircraft and a total of 7 views in the 3D cockpit. See Read me.txt file for very easy installation procedures. Also included is a text file that contains the new camera definitions. And finally two more files - Available.pdf and Top 20.pdf for informations about my "camera definitions" packages. Enjoy !
Posted Nov 25, 2011 19:54 by Marc Renaud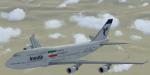 0.39Mb (2111 downloads)
Boeing 747-400 Iran Air textures only for the default Boeing 747-400.
Posted Nov 25, 2011 15:00 by Amirhossein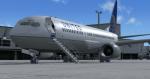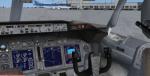 52.01Mb (5438 downloads)
Boeing 737-800 United Airlines package for FSX. Extend stairs with Shift-e-2. Modified to use the FSX B737-800 VC. Custom 737 sounds by Bendeguz Gabossy. United Airlines Livery by Xudeva Irribarra. Edited for FSX by Chris Evans.
Posted Nov 25, 2011 07:28 by Chris Evans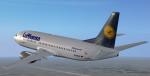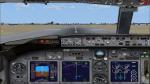 2.41Mb (6824 downloads)
FSX Lufthansa Boeing 737-300, registration D-ABEO (Plauen). Complete model by Vista Liners / Erick Cantu is included. Textures with the 'lufthansa. com' lettering. Added default 737-800 2d Panel (no VC). By Benjamin Spranger.
Posted Nov 24, 2011 15:50 by Benjamin Spranger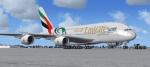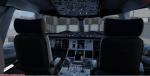 32.23Mb (18223 downloads)
Airbus A380-841 Emirates "Rugby World Cup 2011" colors. Package includes the great added VC by 'Dennis' and the glass fix (thank you 'fuzzfly'! Other credits go to the amazing talent of Project Airbus team for the wonderful model and Mathieu Vos for textures as good as any you will find. I tried to just make this as an update only, but decided it was too clumsy for many users. For this reason I have included the whole package just to make FS more enjoyable after all we need all the FSX fans we can get. If there is any objection I will reupload the update only. Assembled and uploaded by Chris Evans.
Posted Nov 24, 2011 09:10 by Chris Evans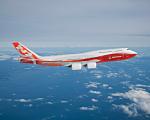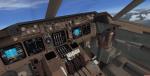 225.03Mb (12165 downloads)
Boeing 747-8I. Skyspirit Boeing 747-8i including the following liveries: Orbit, Air Australia, Boeing First Flight, Air Australia, Dominican Airways, Arik Air, Qantas, British Airways, All Nippon Airways, Malaysia Airlines, Thai Airways, EgyptAir, PLLLOT. Thank you to respective authors. Uses the default 747VC. The revised section related to lighting. Now, regardless of whether you have turned on landing lights in the cockpit or not you activate the light. Slightly revised FM. The package includes a little painting.
Posted Nov 21, 2011 10:47 by Maciej S.