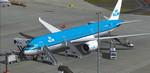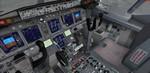 109.67Mb (5626 downloads)
TDS Boeing 787-9 Dreamliner of KLM Royal Dutch Airlines, with advanced 737-800 VC added. This aircraft is deliverd on 05th june of 2014. The wonderful new Boeing 787-9 from TDS will be enjoyed by many more people who do not know how to install a VC into a FSX native model. So now the 787-9 has the nearest VC I can find -- the 737-800. The layout fof the 787 cockpit is not a million miles away from the advanced 737-800. The VC is the Alejandro Rojas Lucena/FSND fantastic revised Boeing 737-800 VC model. This VC model includes Working wipers (right mouse click on switch) with rain effect. Switches for LCD Screens, EICAS, PFD, MFT. Autobrake switch. Opening pilots window. Cabin Lights switch. Realistic FMC. Ground Proximity Warning System (GPWS), More Realistic night VC textures. There are custom Boeing sounds included for that extra realism. I have included the great KLM textures by Paul Craig. Model is not modified in any way. Just the VC added and aircraft.cfg edited to allow correct VC views. TDS wonderful native FSX Boeing 787-9 model. See VC docs to get the best out of the VC and FMC. Prepared and assembled for FSX by Chris Evans.
Posted Oct 7, 2014 11:40 by chris evans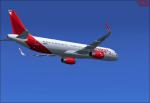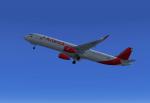 10.83Mb (8744 downloads)
Avianca Colombia Airbus A321-231 with Sharklets. Model By Project Airbus and Textures and Modifications By David Santiago. FS2004 model so uses default A321 2d panel and sound.(No VC).
Posted Oct 7, 2014 01:53 by David Santiago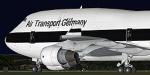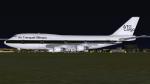 6.29Mb (491 downloads)
Air Transport Germany (fictional) textures for the default FSX Boeing 747.
Posted Oct 6, 2014 11:30 by Nils N.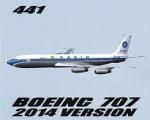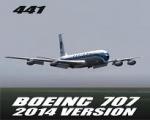 10.78Mb (1083 downloads)
FS9/FSx B707-441 2014 Version Varig 441 textures. Required file "FS9/FSx BOEING 707 -2014 VERSION" . By Libardo Guzman.
Posted Oct 3, 2014 14:05 by libardo guzman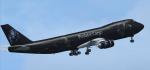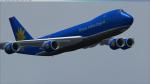 123.37Mb (1531 downloads)
Boeing 747-8F V4B for FSX fictional Predators Cargo and Vietnam Cargo Airlines (updated) Assembled and upgraded for FSX with the developed B747 VC (virtual 3d cockpit) from Alejandro Rojas Lucenda. This is the Project Opensky 2014 updated FSX native Boeing 747-400 CF6 cargo model, and includes - ground cargo servicing, stairs (FSX - Go to Views - Instrument Panel -Posky Utility) and more. Upgraded using the vastly improved Boeing 747 VC from Alejandro Rojas Lucena/FSND (See panel docs for details). VC includes FMC, EICAS, MFD with control panel, GPWS, working wipers, cabin lights, fire suppression, avionics switch, fuel crossfeed, landing lights switches, taxi light switch, engine generators, APU generator, battery switch, starter switches, de-ice switch, general lights switches. Great model by Skyspirit. Textures by Marco Nguyen
Posted Oct 3, 2014 07:16 by Marco Nguyen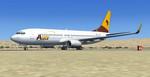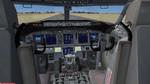 17.87Mb (2727 downloads)
Project Opensky Boeing 737-800 Winglets Version for FSX. ASKY Airlines is a passenger airline founded on the initiative of West African governments, and has its head office in Lome, Togo. It operates across several West and Central African countries, operating out of its hub at Lome-Tokoin Airport. Repaint by Jacques Louw from South Africa. Uses the panel & virtual cockpit of the enhanced B737-800 by Alejandro Rojas Lucena.
Posted Oct 2, 2014 01:16 by Jacques Louw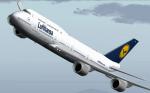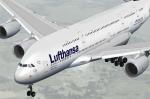 453.91Mb (22549 downloads)
FSX Lufthansa multi-aircraft package. This package contains the full Lufthansa Airbus A380-800, A319, A320, A321, A330-300, A340-300, A340-600, Boeing 747-8i, B747-400, B777-9x & B737-500 in Lufthansa colours! Thanks to POSKY, SkySpirit and Project Airbus for their wonderful and realistic models. Total Uncompressed size: 1.39 GB. Assembled by Alan de Jager (fsx.alandejager.cf)
Posted Sep 30, 2014 01:50 by Alan de Jager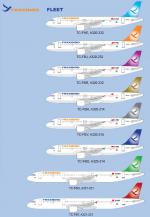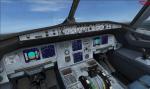 461.95Mb (7425 downloads)
This megapack contains the whole freebird airlines fleet. Freebird exists out of 8 aircraft including 6 A320's and 2 A321's. Both of the models are added. Models by Project Airbus. The pack also contains: VC, GPWS, Real Flyby-wire controls, Dynamic animations, jetwash,and alot more! Repaints by: Mees Jansen.
Posted Sep 29, 2014 12:38 by Mees Jansen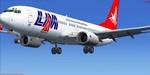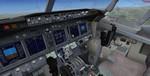 18.09Mb (1428 downloads)
Project Opensky Boeing 737-800 Winglets Version LAM (Linhas Aereas de Mocambique- the flag carrier airline of Mozambique) for FSX. Repaint by Jacques Louw from South Africa. Using panel & virtual cockpit of the enhanced Boeing 737-800 by Alejandro Rojas Lucena.
Posted Sep 29, 2014 01:00 by Jacques Louw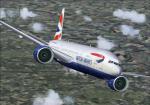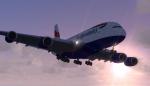 527.71Mb (20286 downloads)
FSX British Airways multi-aircraft package. This package contains the full British Airways Airbus A380-800, A318-112, A319-131, A320-211, A321-200, Boeing 747-400, B757-236, B767-300ER, B777-200ER, B777-300ER, B737-800, B787-8 & Embraer ERJ-145EU in British Airways colours! Thanks to POSKY, SkySpirit and Project Airbus for their wonderful and realistic models. Total Uncompressed size: 1.81 GB. Assembled by Alan de Jager (fsx.alandejager.cf)
Posted Sep 28, 2014 11:55 by Alan de Jager