4.82Mb (3101 downloads)
FSX Delta Boeing 787-8 V3, This CamSim Version 3 feature an improve aircraft's wing root design including Animated Ground Servicing (AGS). 2d panel. No VC. Model design and paint by Camil Valiquette.
Posted Jan 1, 2012 10:41 by Camil Valiquette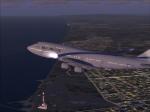 2.52Mb (2680 downloads)
El-Al textures for the default FSX Boeing 747-400 . The 747 is one of El-Al's most popular plane in use.
Posted Dec 31, 2011 12:22 by Baruch Goberman

1.38Mb (626 downloads)
FSX default Boeing 747-400 with 'Happy New Year' over the default textures. Textures Only. You can spread the joy of new years around the world! Texture by Hakan S.
Posted Dec 30, 2011 14:53 by Hakan S.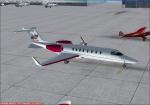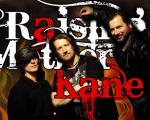 2.05Mb (362 downloads)
This is a fictional texture for our band Raising Mother Kane located in Pittsburgh Pa. Feel free to check us out at www.facebook.com/raisingmotherkanepgh or listen to us at www.reverbnation.com/raisingmotherkane Original textures by Jeff Smith. Thanks and enjoy!!
Posted Dec 30, 2011 13:17 by Sean Melvin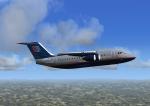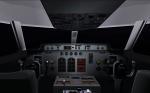 11.71Mb (6636 downloads)
The BAE 146 is a regional airliner with four turbofan engines, it first went into production in 1983 and ceased production in 2002 after 387 were produced. Several enlarged and improved versions were introduced during the production run and many are still flying today with airlines and regional carriers world wide. It's good short field performance and quiet operation makes it popular with airlines operating in and out of airports located in or near cities. This model represents a BAE 146-100 operated by Air Wisconsin on behalf of United Express in the 1990's. Full package for FSX/SP2. High definition dds texture set by Ed Wells, model and FD by Premier Aircraft Design.
Posted Dec 30, 2011 06:32 by Bob May - Premier Aircraft Design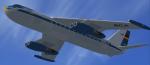 10.21Mb (2131 downloads)
I updated the fs2002/fs2004 VEB BAADE 152 from ddr-flugzeuge.de projekte by replacing the panel with HJGs' Convair 880 panel and P&W JT3C & JT4A TURBOJET sounds.The upper fuselage textures could use some rework and I am not capable of that, if anyone can, feel free. No VC
Posted Dec 29, 2011 01:38 by Michael E. Roberts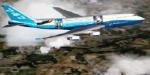 1.45Mb (351 downloads)
FSX default Boeing 747 with the singer 'Madonna' pictures pasted on to the default textures. Textures only.
Posted Dec 28, 2011 17:57 by Johnny Soto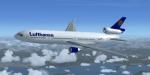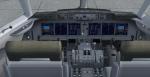 15.68Mb (8185 downloads)
Lufthansa MD-11 with VC, sounds. Model by SMS. FSX panel mods by Chris Evans.
Posted Dec 26, 2011 05:36 by ricardo_tv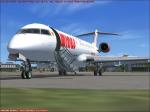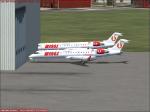 1.58Mb (2047 downloads)
CRJ 700 Wings Air Indonesia textures for the FSX default CRJ-700
Posted Dec 25, 2011 12:23 by ikhsan ramadhan ritonga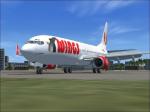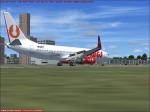 3.77Mb (1143 downloads)
Wings Air White textures for the default Boeing 737-800.
Posted Dec 25, 2011 12:18 by ikhsan ramadhan ritonga