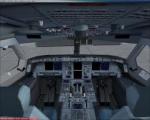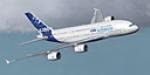 156.27Mb (79143 downloads)
This is a mixture of the great Airbus A380 model by Project Airbus and the VC from Thomas Ruth's A340.This package contains 3D Model, VC, effects and 13 different liveries. Credits to the authors. Assembled by Andres Garcia. Enjoy
Posted Apr 13, 2011 04:00 by Andres Garcia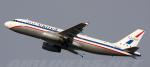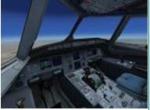 41.76Mb (3700 downloads)
Project Airbus A320 in United Airlines Retro livery. Coupled with the default A321 virtual cockpit. Painted by Stephen Browning
Posted Apr 12, 2011 14:03 by Stephen Browning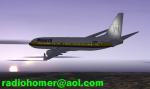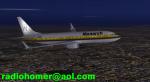 4.90Mb (748 downloads)
Monarch Airlines textures for the default Boeing 737-800. Monarch Airlines is a UK based charter airline with routes to popular European resorts..
Posted Apr 12, 2011 14:01 by DaneG RadioHomer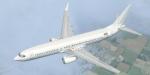 0.01Mb (1271 downloads)
This is a redesigned config file for the default Boeing 737-800, converting it into a Boeing Business Jet (BBJ2). Config file only. Fuel flow and engine performance have been reworked to realistic operating criteria. It is based information available from Conklin & De Decker, Business & Commerical Aviation, CFM International, Boeing and other various sources. Some Basic Specs: BOW: 102,100 lbs // MDTW: 174,700 lbs // MTOW: 174,200 lbs // MLW: 146,300 lbs // Fuel: 69,981 lbs ( 10,445 gallons). Range Estimates (with NBAA IFR 200 NM Reserves): 8 pax: 5,644 nm // 25 pax: 5,336 nm // 50 pax: 4,819 nm // Typical Crew/Pax Seating: 4+19 (4 crew and 19 passengers)
Posted Apr 9, 2011 23:12 by S. Lisle Horne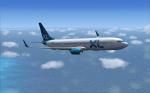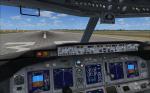 76.47Mb (9243 downloads)
Project Opensky Boeing 737-900 ER tested with FSX sp2. Uses default 737-800 virtual cockpit with custom sounds. Flight dynamics updated for a 737-900ER/w instead of the 737-900 with one more exit. Textures are from XL airways. The 737-900ER is an update of the 737-900, with another exit to meet the requirements to compete with the a321 and the 757-200.
Posted Apr 9, 2011 21:56 by SkyRyder642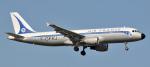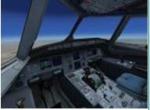 43.22Mb (2638 downloads)
Project airbus A320. F-GFKJ looking great in Air France Retro livery. Uses the A321 VC. Painted by Stephen Browning
Posted Apr 9, 2011 10:45 by Stephen Browning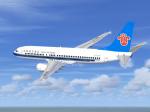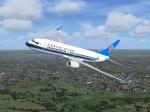 22.82Mb (3088 downloads)
Project Opensky (Free Sky Project) Boeing 737-800 Series China Southern Airlines Complete Package for FSX. Repaints of both B737-800 & B737-800WL are included, registered respectively as B-5300 & B-5120. Texture by He Lingyuan, China. Using Panel, Sound & Virtual Cockpit of the default B737-800. Operation Manual by Warren C.Daniel of Project Opensky Team is also included.
Posted Apr 9, 2011 08:38 by He Lingyuan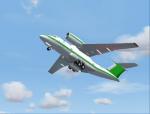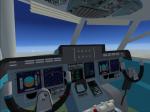 0.27Mb (1314 downloads)
Libyan Air Cargo Antonov An-72 textures in DDS format for FSX. Textures by Mike Pearson, based on original base textures by Dmitri Samborski. Adapted for FSX by Branislav Jansik.
Posted Apr 8, 2011 16:25 by Branislav Jansik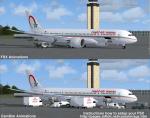 5.09Mb (2761 downloads)
FSX RAM Royal Air Maroc Boeing 787-8 V2, This CamSim Version 2 feature an improve aircraft's design with new Animated Ground Servicing (AGS). 2d panel but no VC. Model design and paint by Camil Valiquette.
Posted Apr 5, 2011 08:04 by Camil Valiquette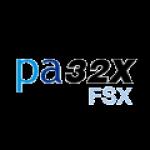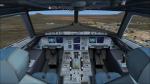 530.87Mb (35324 downloads)
Airbus A318, A319 and A320 mega package. (No Airbus A321). Multiple engine models, CFM and IAE with there own soundpack. All aircraft models uses the default Airbus A321 panel, Virtual cockpit and are very frame rate friendly! Several liveries added, most of them are from european airliners. Another important thing is that these models are fixed for multiplayer! So you don't get the notorious fatal error problem. Thanks to Thomas Ruth for the multiplayer models and Project Airbus for these great aircrafts!.
Posted Apr 1, 2011 19:13 by Jesse Cruzu