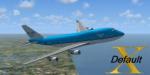 3.58Mb (5304 downloads)
Textures only for the default 747 in the colours of KLM Asia, a dutch airline. By Marius Krämer.
Posted Jan 4, 2010 13:41 by Marius Krämer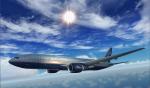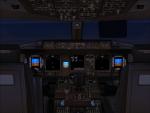 85.78Mb (17478 downloads)
This 777 made by Project Opensky is a full featured model including a high quality virtual cockpit. All the work has already been done. Included in this package : Project Opensky 777-200 in photoreal United Airlines old colors, 32-Bit textures for the virtual cockpit, VC panel version SP2A, and XML gauges, VC model for the P&W 4000 series, Posky FDE service pack D, Custom Pratt & Whitney PW4077 Soundset, Original FS9 777-300.gau file, msvcr70.dll file, Configuration for jetway to work with front door, and added camera definitions.
Posted Jan 2, 2010 23:34 by Rob Meador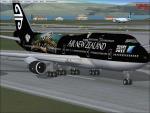 44.69Mb (10177 downloads)
Air New Zealand 747-400 in 'All blacks' colors for the Rugby world cup in 2011. Model by Project Opensky
Posted Dec 30, 2009 06:25 by Michael Sherrell
2.27Mb (6346 downloads)
FSX Boeing 787-8 V2 BBJ. Fly all around the world with your personal 787 Boeing Business Jet (BBJ) . Versions 2 feature an improve aircraft's design. This CamSim Version 2 come with an exclusive Animated Ground Servicing (AGS) for this BBJ type, including limos. No VC. Model design and paint by Camil Valiquette.
Posted Dec 23, 2009 12:57 by CamSim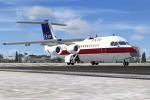 0.00Mb (5524 downloads)
This fixes my earlier updated package's tendancy to stand on the wing when you make 90 deg. plus turns using the autopilot heading selector. Just backup the old aircraft cfg and replace it with this one.
Posted Dec 23, 2009 06:29 by Michael Roberts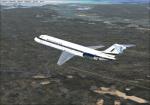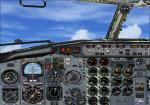 31.67Mb (9130 downloads)
This is my tribute to those lose on Southern Airlines flight 932 that crashed on November, 14 1970 killing the Marshall University football team. I used SGA's DC-9-30 W/ Southern texture. Press CTRL+E to start engines (NO-VC)
Posted Dec 23, 2009 00:34 by Michael Roberts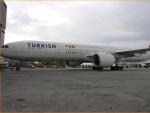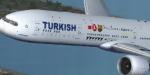 71.99Mb (20611 downloads)
Boeing 777-300ER Turkish Airlines Official sponsor Barcelona Livery. Model by Posky. Painted by Yigit Ciftci, FSX Panel Fix by "gritob01", FSX sound by Nemureru Nyanko. Vaps.hooks.com, VAPS design team.
Posted Dec 22, 2009 22:57 by Yigit omer CIFTCI
6.77Mb (5768 downloads)
Textures only of Delta Air Lines with registration N756NW for Thomas Ruth's A330 model (TOMA332B.ZIP). This used to be in Northwest Airlines colours until October 2009 when it got the new Delta colours. Repaint by Sean Kneppers.
Posted Dec 21, 2009 17:17 by Sean Kneppers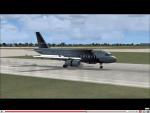 12.95Mb (2905 downloads)
Project Airbus A319 Spirit Textures Only for the Project Airbus A319. ..
Posted Dec 20, 2009 11:46 by HELLOCHEWY (youtube)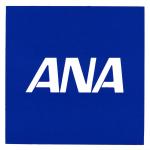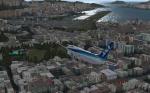 19.65Mb (3728 downloads)
All Nippon Airlines textures only for the default FSX Boeing 737-800. Repaint by Christopheer Martin.
Posted Dec 20, 2009 10:54 by www.repaintz.tk