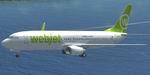 3.97Mb (2779 downloads)
Boeing 737-800 Webjet textures only for the defaul Boeing 737-800. By RSvit
Posted Aug 24, 2009 11:14 by Rostyslav Svitelskiy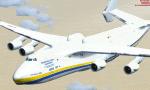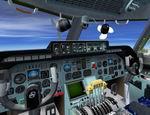 29.17Mb (180114 downloads)
Antonov AN 225 Mriya. Native FSX model. The AN-225 ia a strategic airlift transport aircraft and is the largest fixed-wing aircraft ever built. Comes with working virtual cockpit and a basic 2D panel. Uses default sound and soundai. Repaint sources included. Works with SP1 and SP2 but not tested with DX10. Multiplayer compatible model included. By Thomas Ruth
Posted Aug 24, 2009 10:33 by Thomas Ruth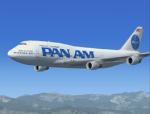 1.62Mb (8417 downloads)
Textures only for the default FSX B747-400. The repaint was being made to the memory of JUAN T. TRIPPE. He was the founder and president of Pan Am airline. Boeing was pressed by Juan T. Trippe, to build Boeing 747 airplane. We say thank you for it to him... It's a not real repainting. The original plane type was Boeing 747-121. This is the second B747 on the Boeing production line and the first B747 delivered to airline Pan Am. Registration: N747PA. Created by Gabor Kovacs
Posted Aug 24, 2009 08:13 by Gabor Kovacs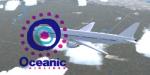 5.44Mb (2569 downloads)
This is flight Oceanic 815 from the TV series 'Lost'. Textures only. Project Opensky Boeing 777-300 required.
Posted Aug 23, 2009 07:06 by OtBr1n / Otis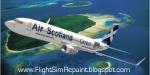 18.16Mb (2144 downloads)
Air Scotland textures only for the default FSX 737-800. This repaint is fictional since Air Scotland has no 738's in service. Jason A. Lee
Posted Aug 22, 2009 02:03 by Jason A. Lee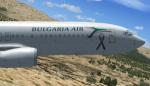 8.63Mb (2509 downloads)
Bulgaria Air Textures for FSX default Boeing 737-800.
Posted Aug 21, 2009 10:45 by JJ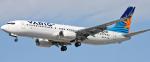 7.19Mb (4855 downloads)
Varig Textures for default B 737-800. Created by Stephen Browning
Posted Aug 21, 2009 08:06 by Stephen Browning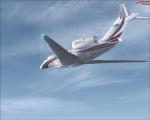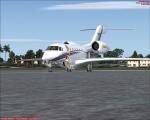 0.31Mb (5604 downloads)
This is a patch for the FSND, FSX-SP2 Cessna Citation X (above). This aircraft has been Sweeded (modified) by "Blaq Ace" Atl,Ga. This update is for night cockpit textures,Cieling fixtures, window trim and I have included New lighting Cfg for those with Shockwave lights. Just Copy and drop Texture files into aircraft texture foilders. Enjoy! "Blaq Ace"
Posted Aug 20, 2009 10:03 by mdgoins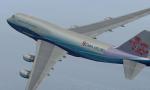 1.34Mb (3734 downloads)
This is a repaint of the default Boeing 747 for fsx. I have repainted this plane in the textures of China Airlines inthedreamliner livery, Enjoy! Repaint By: James Landes
Posted Aug 19, 2009 16:38 by James Landes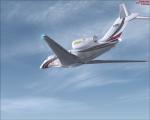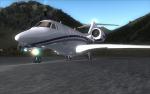 34.37Mb (13782 downloads)
Uploaders Message Thank you for downloading the FSND, FSX-SP2 Cessna Citation X. This aircraft has been Sweeded (modified) by "Blaq Ace" Atl,Ga. I in no way take credit for the hard work put in by its original developers and their message is contained. What I have done is modified its interior to suit my personal taste and wish to share it with everyone. This is my first shared effort since my Posyk 777s first qter 2009. They led the download charts and I hope you enjoyed them. This effort redid over 90 percent of the interior colors and some textures of the Citation X aircraft, including the cockpit seats, cabin seats, interior fuselage ceilings,walls and carpets. Tested FSX SP2 Vista Dual Core, Nvidia 9600 with REX, FSCENEX, My TrafficX, Multi Crew Experience. Enjoy! Blaq Ace
Posted Aug 19, 2009 15:49 by MD Goins