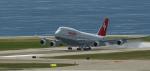 133.42Mb (8595 downloads)
Swiss textures only for the default B747-400.
Posted Sep 26, 2009 08:37 by Christopher Martin (www.repain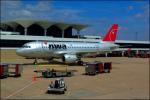 43.76Mb (9740 downloads)
Northwest Airlines A319. Model by iFDG, sound package by Andre Silva, panel by John J Schumacher, textures by Clemens Pieper. Uploaded and Assembled by Daniel Gonzalez. NO VC. Just an awesome 2d Panel.
Posted Sep 26, 2009 04:20 by Paul Atreides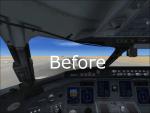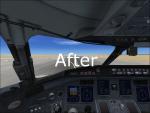 9.07Mb (5530 downloads)
Textures only for default CRJ700...This is a texture upgrade pack for the default CRJ700 virtual cockpit. Not all computers are made for FSX, and so can't display things in high-detail. However, this package contains textures that will display the VC in high-detail, while preserving your PC's performance.
Posted Sep 23, 2009 21:27 by Jason A. Lee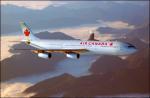 147.04Mb (21800 downloads)
Air Canada Package Long Haul Aircraft Pack. Consists of the 777-200LR, A340-300 and the 767-300. All with sound and panels. Project Open Sky and Meljet models were used in this package. For FSX, NOT tested in FS2004. A340 has a VC but the 777 and 767 have 2d pansl only, No VC. Extract effects if needed. See files for full credits. Assembled by Daniel Gonzalez
Posted Sep 21, 2009 11:07 by Paul Atreides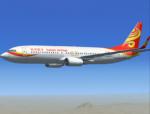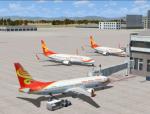 2.96Mb (4614 downloads)
FSX Boeing 737-800 Hainan Airlines Textures. Two variations. Registration: B-5405 and B-5439. Textures only for the default FSX B737-800. Bonus: Hainan Airlines B737-800 traffic package included. Created by Gabor Kovacs
Posted Sep 19, 2009 17:22 by Gábor Kovács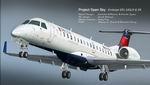 77.18Mb (35308 downloads)
ERJ-145, Boeing 757-200, Boeing 737-800 and MD-80 in Delta livery. 2 with VC and 2 with 2d panel. Project Open Sky Models complete with sounds and panels! Extract effects if needed. See files for credits.
Posted Sep 18, 2009 09:57 by Daniel Gonzalez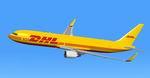 2.62Mb (12241 downloads)
FSX DHL Cargo Boeing 767-300 ER with Blended Winglets and Animated Ground Servicing (AGS). Model design and paint by: iFDG / CamSim -
Posted Sep 13, 2009 08:52 by Camil Valiquette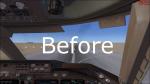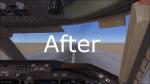 10.43Mb (9506 downloads)
Alternative VC Textures for the stock FSX B744. This pack contains modified .dds (FSX texture) files that will be displayed in high-quality regardless of graphics settings. This will not effect your simulator's performance in any way. Take a look at the screen shots (if you can!).
Posted Sep 12, 2009 19:41 by Jason A. Lee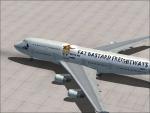 6.51Mb (1561 downloads)
This is a fictional repaint of a start up freightways for the default FSX 747-400. Repaint by John Hauck
Posted Sep 12, 2009 15:05 by John Hauck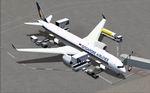 2.46Mb (7485 downloads)
FSX Singapore Airlines Airbus A350-900 XWB V2. Versions 2 is an all new version of the A350-900 seen at the Paris Air Show 2009, with a new nose, new cockpit windows,new wings and winglets. No VC. This CamSim Version 2 is also including an updated new Animated Ground Servicing (AGS). Model design and paint by: Camil Valiquette
Posted Sep 12, 2009 04:35 by Camil Valiquette