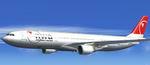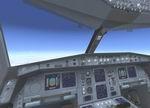 31.34Mb (65758 downloads)
FSX Airbus A330-300 Includes RR, GE and PW engine versions for FSX only. FSX model with diffuse, bump spec and nightmap. Dragonair, NWA and Qantas liveries. Comes with working virtual cockpit. Works with SP1 and SP2. Not tested with DX10. Version2 with many bugs fixed plus multiplayer compatible mdl. By Thomas Ruth
Posted Jun 11, 2009 07:20 by Thomas Ruth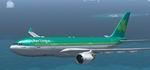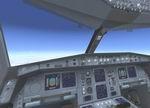 30.08Mb (53676 downloads)
FSX Airbus A330-200 Package Includes RR, GE and PW engine versions for FSX only. FSX model with diffuse, bump spec and nightmap. Lufthansa, AerLingus and AirTransat liveries. Comes with working virtual cockpit. Works with SP1 and SP2. Not tested with DX10. Version2 with many bugs fixed plus multiplayer compatible mdl. By Thomas Ruth
Posted Jun 11, 2009 07:17 by Thomas Ruth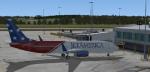 5.47Mb (2083 downloads)
Jet America textures only for the default 737-800 FSX. Repaint by Kane Foord
Posted Jun 11, 2009 03:56 by Kane Foord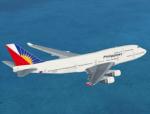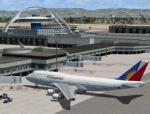 2.09Mb (7987 downloads)
FSX Boeing 747-400 Philippine Airlines Textures. Registration: RP-C7475. Textures only for the default FSX B747-400. Bonus: Philippine Airlines B747-400 Traffic package included. Created by Gabor Kovacs
Posted Jun 10, 2009 05:37 by Gábor Kovács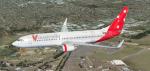 3.15Mb (2410 downloads)
Vaustralia Boeing 737-800 repaint for the default FSX 737-800. Repaint by Kane Foord
Posted Jun 9, 2009 09:42 by Kane Foord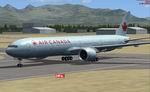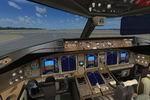 43.41Mb (32957 downloads)
Boeing 777-300ER Air Canada. Corrected to include working VC. Model by Project Opensky. Textures Oscar Carl.
Posted Jun 7, 2009 19:30 by admin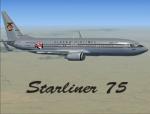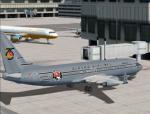 1.71Mb (4370 downloads)
FSX Boeing 737-800 Alaska Airlines Textures. This is a Theme Plane of Alaska Airlines. It is the "Starliner 75". Registration: N569AS. Textures only for the default FSX B737-800. The usual bonus is from me: Traffic package included to Plane. Created by Gabor Kovacs
Posted Jun 5, 2009 11:03 by Gábor Kovács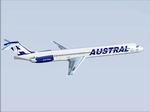 0.69Mb (2695 downloads)
Austral Textures for the default AI MD-83. Also suitable for the flyable version modified to flyable by Chris Evans.
Posted Jun 4, 2009 14:58 by noel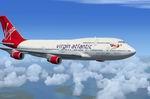 2.19Mb (11575 downloads)
Virgin Atlantic Airways repaint for the default FSX Boeing 747-400 By Gabor Kovacs
Posted Jun 1, 2009 06:22 by Gábor Kovács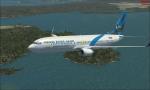 8.69Mb (1566 downloads)
Textures for the default Boeing 737-800 in the Austrian Business Airlines VA.
Posted May 31, 2009 08:50 by Thomas