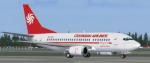 2.07Mb (6328 downloads)
Boeing 737-400 default textures
Posted Aug 10, 2008 15:12 by lekso pkhakadze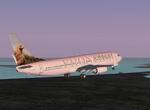 2.62Mb (2646 downloads)
Repaint of the default 737 for frontier airways VA
Posted Aug 9, 2008 21:59 by Kane Foord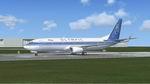 2.61Mb (5264 downloads)
Repaint of the default FSX Boeing 737-800 in Olympic Airlines Repaint crated by Kane Foord.
Posted Aug 7, 2008 07:57 by archive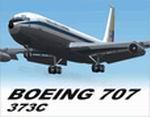 8.57Mb (5772 downloads)
FSX/FS2004 Boeing 707-373C No Pods "Zeus" Fuerza Aerea Columbiana MDL File and Textures only. Includes a new model and texture. Requires ALL707.zip. By Libardo Guzman.
Posted Aug 5, 2008 09:50 by archive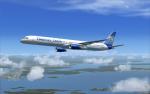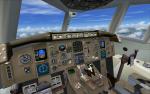 38.88Mb (69634 downloads)
This was originally created for FS2004.It includes all the normal animations (eg. Doors, Luggage etc.) as well as the defualt FSX Jetways and Luggage Trucks coming up to the plane once at the gates. This complete package includes a Panel, a fully fuctional VC, Sound etc. I have also made sure that you can access wingviews, landing gear views etc. It's in the Thomas Cook livery with fully reflective 32bit textures. Dynamic shine - Virtual Cockpit - Opening Doors & cargo doors - 3d Flight Attendants in the cabine - All normal animations - realistic FDE - accurate dimensions - accurate specifications - accurate flight performance based on performance charts - accurate flight performance based on certified pilot input - full damage profiles for major body locations, flaps, struts, tires and engines - different engine variants - different engine performance, thrust maps, and fuel burn per different engine type - default and alternate gear points for aircraft look vs. performance feel. Original Model By Project Opensky. Sound By Devyn Silverstein. Converted and uploaded by Sanjay Blair.
Posted Aug 3, 2008 12:36 by archive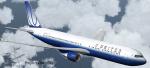 8.99Mb (19705 downloads)
United Airlines Boeing 767-300 NC from project openksy,I have made this available for FSX,uses the default 737-800 panel and sounds,uploaded by Mahin Khandaker
Posted Jul 22, 2008 04:56 by archive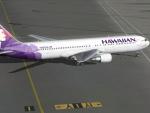 12.68Mb (20830 downloads)
Hawaiian Airlines Boeing 767-300 from Project Opensky,I have made this available for FSX,uses the default 737-800 panel and sounds,uploaded by Mahin Khandaker
Posted Jul 22, 2008 04:49 by archive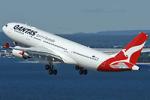 26.04Mb (41881 downloads)
Qantas A330-200 from Project Opensky,I have made this available for FSX,uses the default a321 sound and panel,uploaded by Mahin Khandaker
Posted Jul 21, 2008 04:43 by archive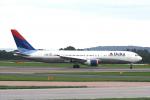 9.50Mb (21435 downloads)
A Delta Airlines 767-300 from project opensky,I have made this available for FSX,uses the default 737-800 panel and sounds,uploaded by Mahin Khandaker
Posted Jul 21, 2008 04:29 by archive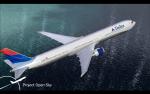 12.50Mb (29600 downloads)
Delta Airlines 767-400 from Project Opensky,uses the default 737-800 panel and sound,uploaded by Mahin Khandaker
Posted Jul 20, 2008 23:04 by archive