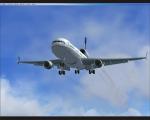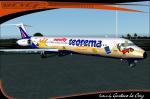 1.31Mb (13254 downloads)
FSX - SMS - MD-11 Multi Package UPDATE. This file provides external views over wings and standard views into vc, fixed link for b737-800 sound, adds smoke effects configuration and new aircraft.cfg file with reworked flight dynamics. Requires "sms_md11_x.zip" and "njs_final.zip" (BEAUTIFUL lights and smoke effects) by Nick Needham. By Libardo Guzman.
Posted Oct 27, 2009 13:18 by Libardo Guzman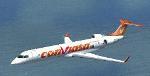 4.98Mb (3937 downloads)
Texturas de Conviasa Textures only for the default FSX Bombardier CRJ-700. Conviasa is the state airline of Venezuela. Adalberto Fernandez
Posted Oct 26, 2009 02:10 by Adalberto Fernández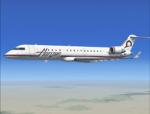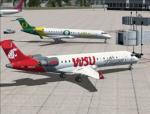 5.86Mb (4429 downloads)
FSX Bombardier CRJ-700 Horizon Air textures only for the default FSX CRJ-700. Registration: N600QX. A little surprise: Three Theme Planes textures of Horizon Air. "University of Oregon" registration: N611QX, "Washington State University" registration: N616QX, "Oregon State University" registration: N609QX. And the usual bonus from me: Horizon Air CRJ-700 traffic package included. Created by Gabor Kovacs
Posted Oct 24, 2009 16:41 by Gabor Kovacs
14.91Mb (1815 downloads)
This is the fictional Lufthansa texture for the IL-96-300 v.4 from Kirill Konovalov. I love this plane and this is my first job for it. Texture by Martin Seman, Slovakia 2009
Posted Oct 24, 2009 12:07 by Martin Seman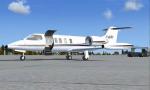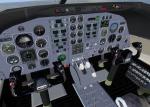 26.93Mb (12813 downloads)
Learjet 25D Package for FSX. Original FS2004 model created by Y Koun with virtual cockpit adapted for FSX with FSX compatible gauges by various authors. Updated by Danny Garnier.
Posted Oct 18, 2009 11:53 by GARNIER D

5.84Mb (9328 downloads)
This airplane represents a what-if Concorde if Lufthansa had bought it, with the livery used until 1988. Textures only. Requires Concorde Collection by Libardo Guzman.
Posted Oct 18, 2009 06:40 by Giorgio Varisco

1.82Mb (1814 downloads)
iFlyMartin textures only for the FSX default CRJ-700. iFlyMartin is my virtual airline which is based at TNCM (St Maarten) and flies to various places around the Caribbean. Painted by Kai Beale.
Posted Oct 15, 2009 12:58 by Kai Beale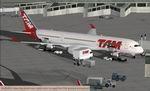 2.41Mb (10202 downloads)
FSX TAM Airbus A350-900 XWB V2. Versions 2 is an all new version of the A350-900 seen at the Paris Air Show 2009, with a new nose, new cockpit windows,new wings and winglets. This CamSim Version 2 is also including an updated new Animated Ground Servicing (AGS). Model design and paint by: Camil Valiquette
Posted Oct 15, 2009 09:42 by Camil Valiquette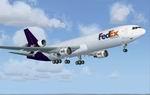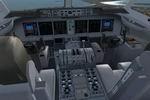 32.04Mb (73105 downloads)
FSX MD-11 Multi Package. Includes liveries in FedEx, Eastern, Delta old and new, Continental old and new, Swissair. MD-11 with Virtual Cockpit. Small panel mods for FSX to include updated gauges. See docs for textures credits. Assembled for FSX by Chris Evans. Original freeware FS9 model by SMS. Assembled and updated by Chris Evans
Posted Oct 14, 2009 09:30 by Chris Evans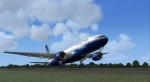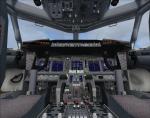 82.31Mb (12955 downloads)
Original model, virtual cockpit, and great detail by Project Open Sky. First updated to make compatible with FSX by "gtirob01", than modified by me. I have added/updated some things to make it even better, such as: 1. Switched the gauges with more accurate/easer to see ones. 2. Added the pop-up default F/A-18 HUD. The other changes can be found in the "Readme" text doc. I give many thanks to Project Open Sky for building such a great model, and to "gritob01" for updating it. Uploaded by Sam Fisher.
Posted Oct 13, 2009 16:56 by Sam Fisher