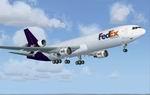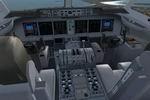 32.04Mb (73105 downloads)
FSX MD-11 Multi Package. Includes liveries in FedEx, Eastern, Delta old and new, Continental old and new, Swissair. MD-11 with Virtual Cockpit. Small panel mods for FSX to include updated gauges. See docs for textures credits. Assembled for FSX by Chris Evans. Original freeware FS9 model by SMS. Assembled and updated by Chris Evans
Posted Oct 14, 2009 09:30 by Chris Evans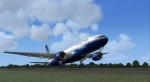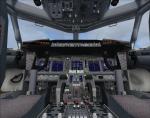 82.31Mb (12955 downloads)
Original model, virtual cockpit, and great detail by Project Open Sky. First updated to make compatible with FSX by "gtirob01", than modified by me. I have added/updated some things to make it even better, such as: 1. Switched the gauges with more accurate/easer to see ones. 2. Added the pop-up default F/A-18 HUD. The other changes can be found in the "Readme" text doc. I give many thanks to Project Open Sky for building such a great model, and to "gritob01" for updating it. Uploaded by Sam Fisher.
Posted Oct 13, 2009 16:56 by Sam Fisher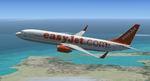 2.32Mb (9725 downloads)
Boeing 737-800 EasyJet textures only for the default B737-800. Repaint by Mustafa SAZAK
Posted Oct 13, 2009 12:12 by Harry

6.11Mb (3533 downloads)
Air India textures only for FSX's iFly Freeware 747-400 aircraft.
Posted Oct 12, 2009 21:48 by Arjun Murthy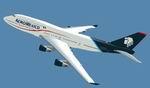 5.22Mb (3383 downloads)
Boeing 747-400 Aeromexico textures only for the default Boeing 747-400. By Carlo Calvillo
Posted Oct 11, 2009 18:34 by Alex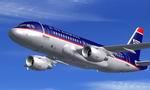 6.04Mb (8890 downloads)
iFDG US Airways A319. Textures by Clemens Pieper, other textures by Ben Jones. Model by iFDG. Uploaded by Daniel Gonzalez. Uses the default Airbus A321 2d panel and sounds. (no VC)
Posted Oct 9, 2009 18:28 by Daniel Gonzalez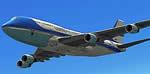 2.45Mb (20529 downloads)
Air Force One textures for the default Boeing 747 in FSX. Created by Garth Carden. Visit RepaintCentral.com for more high quality textures!
Posted Oct 9, 2009 16:26 by Garth Carden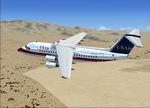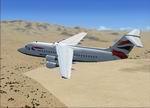 4.94Mb (12163 downloads)
BAe 146 in United, BA, Lufthansa, Air New Zealand, Air Canada and Model and textures by Jon Murchison. Includes an extra fictional 'Steve's Island Hopper Airways' textures by Christopher Martin. Uses default panel and sounds. No VC.
Posted Oct 9, 2009 12:42 by www.repaintz.tk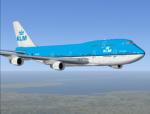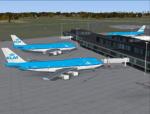 6.56Mb (17010 downloads)
FSX Boeing 747-400 KLM Royal Dutch Airlines Textures. Registration: PH-BFG. Textures only for the default FSX B747-400. A little surprise: KLM Cargo Textures. Registration: PH-CKD. And the usual bonus from me: KLM and KLM Cargo B747-400 traffic package included. Created by Gabor Kovacs
Posted Oct 9, 2009 09:52 by Gabor Kovacs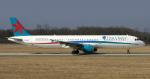 6.05Mb (4328 downloads)
First Choice textures for Default Airbus 321, created by Stephen Browning.
Posted Oct 9, 2009 06:12 by Stephen Browning