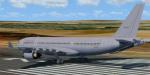 69.23Mb (44 downloads)
The Spanish Air Force has bought three Airbus A332s from Iberia for conversion into MRTT. This repaint shows the fictitious livery of the Spanish Republican Air Force. Thomas Ruth model with VC
Posted Oct 20, 2021 03:45 by JALopezR

78.98Mb (371 downloads)
McDonnell Douglas F-4 Phantom II Pack 5 for P3D/FSX. Liveries: VF-161 "Chargers", U.S.S. Constellation, 1966, Black Knight 436, 13. 366th TFW, 49th TFW Rodan 270. The ex payware Virtavia McDonnell Douglas F-4 Phantom II package converted to FSX native. I added the textures by Gus Robato. Mike Pearson. FSX Native conversion by anon at simviation. Textures converted to dds format and packaged by Danny Garnier
Posted Oct 10, 2021 09:17 by GARNIER D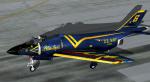 0.75Mb (94 downloads)
A fictional repaint made for the Alphasim F3H2 Demon, updated for FSX Virtavia F3H2 Demon. https://store.steampowered.com/app/494521/FSX_Steam_Edition_McDonnell_F3H2_Demon_AddOn/
Posted Oct 1, 2021 01:25 by Georg Tscherne
93.88Mb (148 downloads)
FSX/P3D Marines V-22 Osprey Pack 3. The third of three textures packs for FSX-P3D V-22 Osprey by Maryadi. Includes VMM-165, VMM-166, VMM-261, VMM-263, VMM-264, VMM-265, VMM-266. By Aithamy
Posted Sep 28, 2021 04:47 by Aithamy
89.60Mb (89 downloads)
FSX/P3D Marines V-22 Osprey Pack 2. The second of three textures packs for FSX-P3D V-22 Osprey by Maryadi. Includes VMM-165, VMM-166, VMM-261, VMM-263, VMM-264, VMM-265, VMM-266. By Aithamy.
Posted Sep 27, 2021 17:34 by Aithamy
94.35Mb (126 downloads)
FSX/P3D Marines V-22 Osprey Pack 1. The first of three texture packs for FSX-P3D V-22 Osprey by Maryadi. Includes HX-21, VMM-161, VMM-163, VMM-164, VMM-165. By Aithamy.
Posted Sep 27, 2021 13:11 by Aithamy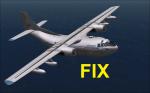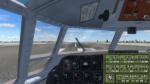 0.75Mb (187 downloads)
Quick AP fix for Fairchild C-123 Provider from Vladimir Zhyhulskiy converted by LLS. This revised .cab file will have a fix for the problem for selecting and executing NAV and APR modes of the AutoPilot/Radio panel. Copy (and overwrite) the .cab file into your C-123 panel folder. Backup folder contains the original cab file...
Posted Sep 22, 2021 15:58 by Flanker256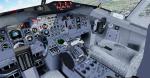 53.66Mb (318 downloads)
FSX/P3D Boeing 727-200 Guardia Nacional Mexico package. The Mexican Police Force (Guardia Nacional) currently use 2 Boeing 727-200 for their operations. Boeing made the 727-200 between the early 1960's to 1984. It has a max. range of 2700nm. Boeing 727-200 native FSX model and paintkit by TDS/ Tenkuu Developers Studio with Thomas Ruth's great Boeing 727 VC added. Includes utility for ground services, Passenger bus, cargo, stairs, refuelling truck etc (find it under - Views - Instrument panel - Util) See panel docs to get the best out of the VC. Textured and assembled for P3D v5 and should be ok in older P3D & FSX by Chris Evans
Posted Sep 17, 2021 08:48 by chris evans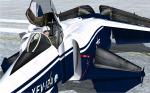 13.51Mb (621 downloads)
FSX Rockwell XFV-12A_v1 The Rockwell XFV-12A is a 1977 US Navy VTOL aircraft using a "thrust augmented wing". However, the development of the XFV-12A was canceled because it did not achieve the expected performance. This XFV-12A FSX model was built by me 7 years ago. It's not a detailed model because I built it when I wasn't used to FSDS yet. I thought about rebuilding it into a detailed model, but it takes a lot of time, so I release it without fixing anything. It substitutes the nose of an external model and has a simple VC. I don't know when it will be, but eventually I will rebuild the detailed XFV-12A and release version 2. I use Mr.Rob Barendregt's VTOL gauge with permission from him. This is for FSX ACCELERATION. I haven't tested it to work elsewhere. By UENOSHING.
Posted Sep 8, 2021 03:44 by UENOSHING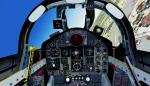 69.24Mb (489 downloads)
McDonnell Douglas F-4 Phantom II Marines Pack 2 for P3D/FSX. Liveries: 154783af, of NAVY Fight Squadron VF-41 Black Aces aboard USS F.D. Roosevelt, 1972: and 153006, of MARINE Air Reserve Squadron VMFA-351, Atlanta, Georgia circa 1976. The Virtavia McDonnell Douglas F-4 Phantom II package updated to FSX native. Textures converted to dds format. I added the textures by Steve Bryant FSX Native conversion by anon at simviation. Packaged by Danny Garnier
Posted Sep 2, 2021 12:34 by Danny Garnier