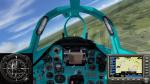 137.62Mb (995 downloads)
This archive contains fixes and enhancements concern the wonderful MiG-23 aircraft created by AlphaSim and converted to native FSX format by LLS who did a terrific job. Main fix consist of flap_motor values in the [electrical] section in the aircraft.cfg file in order to make the flaps animation working. Enhancements consists of kind of adding (better) tooltips for gauges in the VC, expanding the Auto Pilot section in VC, light switches in VC, clock with simulation rates, Tailhook, Drag-Chutes, Parking Brake, and canopy switches in VC. Plus the Master Direction/ HSI Indicator is made expandable with mouse, automatic engines heat glow effect, preventing of wheel locks during braking at outside views, CockpitSounds, and some more. Also added a reference kneeboard file and other documentation. Ten liveries are in the package including a newly created sea camo livery. All liveries and texture files have been converted to DXT5 dds format. An extra navy MiG-23K model, also converted by LLS, is added to this package, including two weapon models (AS-6KAREN and RN-28_Laydown_nuclear_bomb). The terrific Sound set for the MiG-23 has been expanded with some Russian alert sounds and some more. Furthermore I added two example modifications for the aircraft.cfg for the use of Lorby's PayLoadManagerX if you want to add dropable weapons in P3D4 or P3D5. FSX users should use for that matter 'Free rocket solution 2' by LLS. https://simviation.com/1/search?submit=1&keywords=Free+rocket+solution+and+ASW&x=0&y=0 Enhancements were made for P3Dv4+ but should also work in FSX. A full list of modifications can be found in Flanker256.txt Also check file AlphaSim_MiG-23_mod.pdf for some more info, flying tips, and a full credits list. See for installation INSTALL.txt if needed.
Posted Jun 26, 2022 09:47 by Flanker256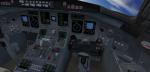 123.76Mb (824 downloads)
FSX/P3D Bombardier Global 6000 Luftwaffe Package. The German Government keep 7 Bombardier Global Express with 1 more on order used mainly for government transport. FSX Native model by Iris with added enhanced new upgraded VC by David Hoeffgen. Includes built in FMC, working wipers and more (see VC docs in folder). Includes Honeywell FMC (Find it in Instrument panel - Views) and revised MFD and custom sounds. High quality model with opening doors and stairs. Textured and tested in P3Dv5.3 by Chris Evans. (should be ok in FSX and earlier P3D versions)
Posted Jun 24, 2022 12:02 by chris evans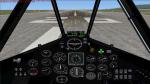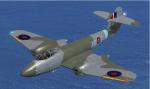 29.16Mb (499 downloads)
This is an update of the Gloster Meteor Mk3 by Robert Richardson. I have added a 2D panel from a picture of the VC; changed the size and position of the GPS; same for the radios; adjusted the contact points; changed the thumbnail; and updated the flight dynamics.
Posted Jun 21, 2022 12:16 by Bob Chicilo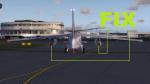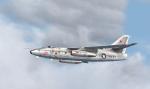 0.32Mb (292 downloads)
I forgot to include one Effect file: fx_engine_Alpha Draken.fx This file takes care of the Engine Heat effect. Sorry for my mistake.
Posted Jun 15, 2022 08:38 by Flanker256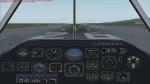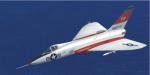 69.52Mb (317 downloads)
This is an update for FSX of the Douglas F-5D Skylancer by Robert Richardson. I have given it a 2D panel; corrected any contact points that needed it; and updated the flight dynamics.
Posted Jun 13, 2022 08:59 by Bob Chicilo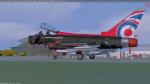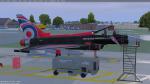 20.80Mb (396 downloads)
During the Early Summer of 2021, 29R Sqn unveiled their display aircraft for the 21 display season. An overall black aircraft with Union Jack on the upper, lower and canard surfaces with a roundel on the tail. This is a twin pack with last seasons display pilot and the current 22 pilot. Tested in P3DV5.3
Posted Jun 11, 2022 09:53 by Ash Oxley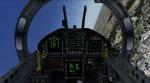 143.50Mb (907 downloads)
F/A-18 Export Royal Canadian Air Force for P3D and FSX. Finland use 2 FA-18C as a multirole aircraft. Model Jamal Ingram, Corrado La Posta. See readme for full credits. Assembled by Danny Garnier
Posted Jun 6, 2022 10:41 by GARNIER D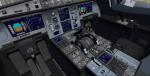 87.62Mb (504 downloads)
FSX/P3D Airbus A330-200 MRTT Canadia Royal Air Force Package v2. Revised as I rushed the 1st one out and made a few ommissions and errors. RCAF are expected to replace their CC-150 with 6 Airbus A330 MRTT. Fictional livery suggested by brntwrmn oj the Simviation forum. . Airbus KC-130M (A330 MRTT) model by Thomas Ruth. MRTT VC modified from the default A321 by Thiomas Ruth. Includes MRTT manual. Custom A330 sounds and checklist included. FSX users: requires either FSX Acceleration or Service packs 1 & 2. Textured, assembled and tested for P3Dv5.3 by Chris Evans Should also be fine in FSX and earlier P3D versions.
Posted May 29, 2022 05:38 by chris evans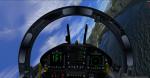 145.53Mb (657 downloads)
F/A-18 Swiss Air Force J-5002 for P3D and FSX. Finland use 2 FA-18C for training and 55 FA-18C for combat. Model Jamal Ingram, Corrado La Posta Assembled by Danny Garnier
Posted May 28, 2022 12:48 by GARNIER D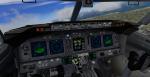 69.69Mb (921 downloads)
FSX/P3D Boeing E767 NATO Airborne early warning and control (AEW&C). The E767 was designed for the Japan Air Self-Defense Force. This fictional NATO version. NATO does use the E3 Sentry. This is basically the E3 radar installed on a military 767 aircraft. Includes military themed VC and revised textures. FSX Native E767 AEW&C model by TDS. Package includes military themed 737-800 VC by Alejandro Rojas Lucena/FSND/Ken Wiggington upgraded Boeing 737-800 VC model. Autobrake switch. Opening pilots window. Cabin Lights switch. Realistic FMC. Ground Proximity Warning System (GPWS). Includes added MFD and PFD panels. Exits, wheel levels, jetways and views corrected for FSX/P3d. See VC docs to get the best out of the VC and FMC. Textured and texted in P3D 5.3 by Chris Evans. Should also work in earlier P3D versions as well as FSX.
Posted May 25, 2022 12:17 by chris evans