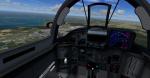 45.81Mb (1173 downloads)
FSX and P3D IRIS MiG-29A Polish Air Force, from 23BLT, Malbork AB, No.111 F/O Miroslaw Feric memorial scheme. Original model by Iris Quality textures by L'iguane FSX Native conversion by ignoti et quasi occulti Assembled by Danny Garnier You can find your aircraft in "IRIS" Works in P3D and FSX Tested in P3Dv5
Posted Mar 9, 2022 11:34 by GARNIER D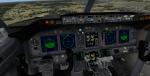 82.32Mb (815 downloads)
FSX/P3D Boeing P8 Poseidon US Navy 951 package v2. Includes military themed VC and revised textures. The Boeing P8 Poseidon is a highly modified Boeing 737-800ER for the US Navy with many additions to include anti submarine, anti sea surface and is equipped with highly developed naval detection and anti warfare systems. FSX Native P8 Poseidon model by TDS. Package includes military themed 737-800 VC by Alejandro Rojas Lucena/FSND/Ken Wiggington upgraded Boeing 737-800 VC model. Autobrake switch. Opening pilots window. Cabin Lights switch. Realistic FMC. Ground Proximity Warning System (GPWS). Includes added MFD and PFD panels. Exits, wheel levels, jetways and views corrected for FSX/P3d. See VC docs to get the best out of the VC and FMC. Textured and texted in P3D 5.3 by Chris Evans. Should also work in earlier P3D versions as well as FSX.
Posted Mar 7, 2022 12:30 by chris evans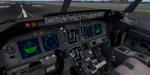 51.92Mb (1050 downloads)
FSX/P3D Boeing KC-46a Pegasus USAF package v2. The Boeing KC-46 is a military aerial refueling and transport aircraft developed from the Boeing 767-200. Revised night textures, flight dynamics and vc textures. The Skyspirit/Project Opensky FSX native Boeing 767-300 CF6-80C model and paintkit. Package includes military themed 737-800 VC by Alejandro Rojas Lucena/FSND/Ken Wiggington upgraded Boeing 737-800 VC model. Boeing 767 checklist included. Military sounds for more realism. Fixed viewpoints and jetways. Added wing views. See VC docs to get the best out of the VC and FMC. Textured, assembled and tested in P3D v5.3 by Chris Evans. Should also work in FSX and earlier P3D versions.
Posted Mar 3, 2022 12:00 by chris evans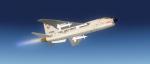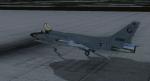 18.08Mb (92 downloads)
Fixed Philippine Airforce Repaint for Roland Laborie's freeware F8 Crusader model. FSX Port over by Danny Garnier exclusively for simviation. Works in P3d too. (tested in FSX-Steam Edition) Changes: Corrected 7th Fighter Squadron logo position and fixed textures for the model without missiles.
Posted Mar 2, 2022 20:41 by Luke'sPhilippineRepaints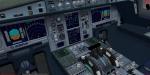 91.21Mb (700 downloads)
FSX/P3D Airbus KC130M NATO Netherlands - Royal Air Force Package. . Airbus KC-130M (A330 MRTT) model by Thomas Ruth. Added the better Thomas Ruth FSX native VC converted by Speedbird77. Fixed contact points. Added wing views. Includes built in FMC by Garret Smith. FMC will display in VC. Includes A330 manual. Custom A330 sounds and checklist included. FSX users: requires either FSX Acceleration or Service packs 1 & 2. Textured, assembled and tested for P3Dv5.3 by Chris Evans Should also be fine in FSX and earlier P3D versions.
Posted Mar 1, 2022 06:07 by chris evans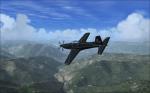 16.01Mb (637 downloads)
An old favorite by Tim 'Piglet' Conrad, from FS8/9. Wicked frames, tight model, looks great, MDL X standard materials and tags, nothing complicated, just fun.
Posted Feb 1, 2022 01:24 by Eustace McGargle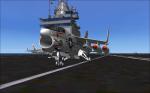 27.96Mb (1111 downloads)
The stubby SLUF was reputed to be homely, and slow. It also had something no other bomber of it's era had-it's pilot knew exactly where he was; the A-7's nav-attack system reliable and accurate to the inch. This ability to hit the target, take punishment, honest manners, long range and heavy payload caused many A-7 drivers to question the types retirement. Iris A-7E from FS9, rather elderly, basic VC, nice externals, great FPS. FSX native materials and whatnot, acceleration, dropped object and systems features. Added Walleye and Zuni armed models, with custom WalleyeII, single and salvo Zuni's, and LAU-9's You will require Chris Sykes Weapons Pack for Mk-82 and Mk-83 bombs. Enterprise AirGroup Skins by Antonio Diaz.
Posted Jan 26, 2022 02:37 by J.Cheever Loophole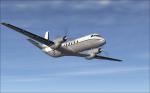 28.74Mb (1223 downloads)
A medium tactical airlifter developed from the Avro 748, the Avro 780 Andover flew in 1965, with service entry in 1966 under the Hawker-Siddeley banner. Featuring a beefier airframe with a wider wing center section, upswept fuselage and revised tail, hotter engines, bigger props and a kneeling undercarriage, 31 machines in three marques followed for the RAF and RNZAF. Rick Piper's scrumptious Andover, Ca 2006; in MDLX standard for FSX-P3D/1-4, original 32 bit gauge VC. It's all there, it's all working per the FS9 original, save one small gremlin, see readme file for full credits and details.
Posted Jan 21, 2022 03:21 by Spiny Norman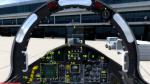 136.24Mb (2386 downloads)
Original aircrafts by IRIS Simulations, sublime native FSX conversion by ignoti et quasi occulti. Both the F-15C and F-15D come with 2 models: a clean variant and an armed variant with an extra tank. Earlier releases of these aircraft models did have some (small) issues which I did fix. Also I did implement some new XML gauges and did enhance existing XML gauges. Fixes exists of the ability to set the NAV1 frequency in VC, a working compass gauge, disabling of the standard GPWS, a working Flaps indicator, mouse triggering of the Landing Gear and Airbrake levers, repair of the Gear up warning sound, and expanding of the Auto Pilot systems. More than 35 modifications have been made to this aircraft. This is a complete aircraft. All modifications have been tested in Prepar3D v4. A FSX configuration is also provided althoiugh not tested. For an installation guide see the fileINSTALL.txt For a full credits list as well as other info see file: IRIS_F-15_mod.pdf For a full modifications and fixes list see also the file 'Flanker256.txt' in the 'Docs' folder of the aircraft. Happy flights and stay safe.
Posted Jan 19, 2022 11:51 by Flanker256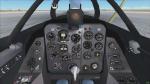 38.97Mb (652 downloads)
This is an update for the Yak-23 Flora by Kazunori Ito, converted to FSX native by Flywheel J. Wolff, now including three new camera views and a more realistic VC and 2D panel with now all authentic Russian gauges. Flywheel adapted the gauges and the original 2D panel I used in my previous 2013 FSX update and now, in retrospect, I feel that should be corrected. VC and 2D panel don't match at all and some of the gauges I used back then don't even belong in a jet plane, particularly in such a nice FSX native model, so thanks to Flywheel for his conversion. Also included are automatic burner and exhaust smoke effects and now there are visible gauges in outside view as well. I've also slightly tweaked the flight dynamics for better take off and manoeuverability. New thumbnails and Empire sound included as well. This is the whole package although I've not changed any fuselage texture files but most simmers don't like to play around with installing new stuff into an existing model. Thanks to Kazunori Ito for the original model and particularly to Flywheel J. Wolff for his conversion. New panel design, effects and tweaks by Michael Pook.
Posted Jan 10, 2022 06:16 by Michael Pook