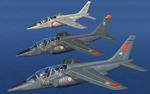 22.05Mb (429 downloads)
3 Textures for FSX Alphajet from AlphaBleuCiel, reworked native FSX/P3D by Bluebear : - Prototype 01 Dassault-Breguet-Dornier - E25 314-UK Armée de l'air - E115 705-MR Armée de l'air with all news files ".bump" and ".specular" Texture only. See READ-ME for required plane files. Repaint by Darmon
Posted Aug 21, 2018 06:21 by DeclanMac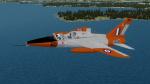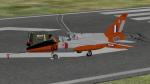 1.09Mb (354 downloads)
FSX / P3Dv3 Additional texture for Folland Gnat XS105 4 FTS, Royal Air Force 1968. All the merits for Shimshed its creator ... Enjoy
Posted Aug 16, 2018 07:01 by Rodolfo Valery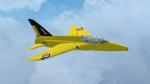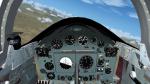 44.84Mb (1294 downloads)
FSX / P3Dv3 Folland Gnat. This a British compact swept-wing subsonic fighter aircraft that was developed and produced by Folland Aircraft. Envisioned as an affordable light fighter in contrast to the rising cost and size of typical combat aircraft, it was procured as a trainer aircraft for the Royal Air Force (RAF) as well as by export customers, who used the Gnat in both combat and training capacities. Revision of the Shimshed model. Sound, gauges and multiple skins. All the merits to those who have made previous improvements and to Shimshed its creator .... Enjoy. Not compatible with P3D4
Posted Aug 15, 2018 14:02 by Rodolfo Valery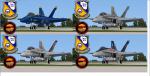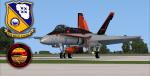 698.00Mb (1456 downloads)
Auto installer, package includes 56 Navy vatiations. The Microsoft FSX: Acceleration/Dovetail FSX: Steam Boeing F/A - 18 Hornet must be installed prior for this aircraft to function properly. VRS TACPACK is required for deployment of weapons. Handling Justin "Jimi" Hendrix Flight Control system Orion Lyau Justin "Jimi" Hendrix 3D Modeling Jamal "SpIns" Ingram Corrado La Posta HUD/Avionics/Gauges: Jivko Rusev Scott Printz Dino Cattaneo Orion Lyau Justin "Jimi" Hendrix VRS TACPACK Integration Corrado La Posta Simon "Kea" Ed Akridge Justin "Jimi" Hendrix Textures: Groom Lake Simulations Scotty "Shylock" Berge Jamal "SpIns" Ingram Jonathan Butler Hanimichal P-Woogey Sound: D Dawson Ben "Razor" Dudley Effects: Christian "Sludge" Snow Justin "Jimi" Hendrix
Posted Jul 28, 2018 03:57 by T.Marson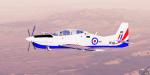 7.81Mb (783 downloads)
Update of Embraer Tucano for FSX / P3Dv3. Fix for Vc copckit, missing gauge aggregate (RMI) Model Simshed, for them all the merits. Enjoy
Posted Jul 27, 2018 08:44 by Rodolfo Valery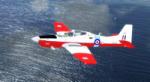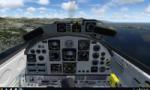 51.50Mb (1594 downloads)
Embraer Tucano update for FSX / P3Dv3 (not v4). Tucano is one of the most successful turboprop trainers in the world. Originally from Brazil, the Tucano was manufactured under license by Shorts of Belfast for the Britsh Royal Air Force. The basic two-seater trainer was equipped with improved turbocharged engine and stronger fuselage. Fixed props, sound, Vc copckit adjusted to real, on the Simshed model, with skins from several authors. To them all the merits.
Posted Jul 24, 2018 18:15 by Rodolfo Valery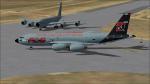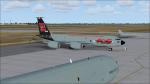 1.52Mb (146 downloads)
Textures only for the AI KC135 from MAIW. French KC-135RG at 50 years of French Strategic Air Force on October 3, 2014 at Istres AB for AI Traffic MAIW MGAI KC-135R FAF Refueling
Posted Jul 23, 2018 14:31 by Fabien RAOUL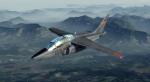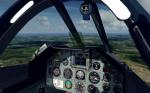 76.53Mb (4453 downloads)
Dassault/Dornier Alphajet-E FSX native for FSX / P3Dv 1-4+ Dassault/Dornier Alphajet-E By AlphaBleuCiel converted to FSX native format with kindly permission by JP Bourgeois (Bee Gee) The package includes the native FSX model converted by Bluebear, with 34 liveries (incl Patrouille de France Flyboys set), Panel textures by Ed Wells. 2D panel and a working 3D virtual cockpit with XML gauges by Philippe Wallaert and Bluebear. Airshow smoke system and HUD.FPDA Boeing Callouts sound by Jimmy Foong, Sound gauge by Doug Dawson. have fun July 2018 Bluebear
Posted Jul 16, 2018 05:28 by Bluebear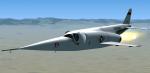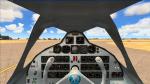 23.02Mb (659 downloads)
The X-3 was a prototype developped by Douglas in the fifties to beat the sound barrier what it never does because it was underpowered. Credit: Kazunori Ito for the original model E.J. Wells for his texture enhancements Erwin Welker for the 2D panel yoke Michael Pook for panel configuration, vc light and smoke and burner effects. Panels and gauges for wide and standard screen, VC modifications by Philippe Wallaert. See instructions in the readme.txt file.
Posted Jul 2, 2018 05:40 by philippe Wallaert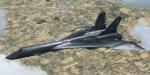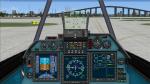 6.76Mb (1213 downloads)
The MIG-31 Firefox is a fictionnal aircraft visible in the Clint Eastwood's movie. Original design by Owen Smoot. Panels for wide and standard screen (no VC) by Philippe Wallaert. See instructions in the readme.txt file.
Posted Jul 2, 2018 02:04 by philippe Wallaert