0.37Mb (206 downloads)
This file contains a correction to the VFA-34 LINE texture from the FSX CVW-2 mega bundle. Download this file along with the CVW-2 mega bundle and you should have pretty accurate liveries.
Posted Aug 9, 2020 13:55 by Dustin Kosman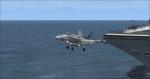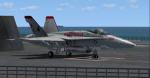 79.75Mb (388 downloads)
For FSXBA/P3D F/A-18C 5 squadrons 2 repaints for each VFA-37 Ragin Bulls, VFA-83 Rampagers, VFA-97 Warhawks, VFA-105 Gunslingers, VFA-131 Wildcats. Textures only. Intended as freeware.
Posted Aug 5, 2020 15:49 by Dustin Kosman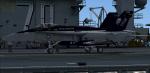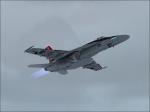 729.17Mb (1045 downloads)
All files complete with base texture. This is the CVW-2 bundle for FSX representing the air wing from 2018. This is a large sized file. Enjoy if you like. VFA-2 Bounty Hunters (FS KBT F/A-18F), VFA-137 Kestrels (VRS F/A-18E), VFA-192 Golden Dragons (VRS F/A-18E), VFA-34 Blue Blasters (FSXBA F/A-18C), VAQ-136 Gauntlets (FS KBT EA-18G), VAW-113 Black Eagles (Abacus E-2C), HSC-4 Black Knights (Abacus UH-60), HSM-78 Blue Hawks (Abacus SH-60).
Posted Aug 4, 2020 14:16 by Dustin Kosman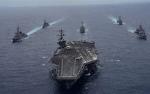 61.15Mb (1580 downloads)
Here is a representation of the USS Carl Vinson (CVN-70) from RIMPAC 2018. I changed the Air Wing from CVW-11 from the Javier's USS Nimitz to CVW-2.
Posted Aug 4, 2020 00:13 by Dustin Kosman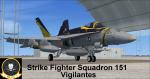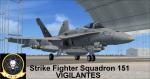 21.87Mb (294 downloads)
Textures only for FSXBA & P3D F/A-18C. This file represents the Vigilantes of VFA-151 from 2010 on board the USS Abraham Lincoln (CVN-72). Enjoy it if you like.
Posted Aug 2, 2020 18:39 by Dustin Kosman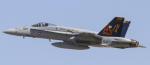 20.26Mb (189 downloads)
Textures only for FSXBA & P3D F/A-18C Hornet. This pack represents the Stingers from their 2014 cruise on board USS Carl Vinson (CVN-70).
Posted Aug 2, 2020 18:18 by Dustin Kosman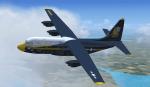 1.00Mb (496 downloads)
Lockheed C-130J Blue Angels 2020 Paint Scheme. Paint Scheme by Azframer. Textures only
Posted Aug 1, 2020 23:41 by Rick Smith/ Azframer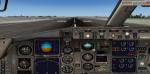 26.99Mb (959 downloads)
This Aircraft is one known of the Colombian Air Force(Spanish:Fuerza Aérea Colombiana) it was used in the mission Back to home due to Covid-19 bring Colombians Citizens and other nationalities. Model by skyspirit complete with Philipe Wallaert 767 2d panel (No VC) and ground services.
Posted Jul 31, 2020 01:45 by PhotoshopFSX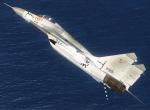 4.10Mb (429 downloads)
Iris Mig-29K Indian Navy Textures. Requires the Iris Mig 28K
Posted Jul 25, 2020 11:46 by Kalyan Mukherjee
60.08Mb (1041 downloads)
FSX/P3D Boeing 757-2Q8 L3 'Trailblazer' (USAF Communications) package. The USAF have this Boeing 757-2Q8 L3 named 'Trailblazer' and is not widely known what it is used for. The FSX Native Boeing 757-200 model from TDS includes ground servicing and more. The VC is the FSND upgraded Boeing 737-800 VC cockpit brown tinted to be more like the 75. This VC model includes Working wipers (right mouse click on switch) with rain effect. Switches for LCD Screens, EICAS, PFD, MFT. Autobrake switch. Opening pilots window. Cabin Lights switch. Realistic FMC. Ground Proximity Warning System (GPWS) and additional G1000 MFD and PFD screens. Added wing views. Checklist included. See VC docs to get the best out of the VC and FMC. Textured and assembled for P3D 4.5 & FSX by Chris Evans.
Posted Jul 25, 2020 05:53 by chris evans