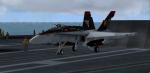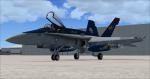 52.44Mb (381 downloads)
This package for the FSXBA F/A-18C Hornet contains two squadrons (VFA-15 & VFA-87) with two textures each. This file comes with textures only so you will have to place them into any FSXBA F/A-18C file that is already downloaded.
Posted Aug 17, 2020 02:40 by Dustin Kosman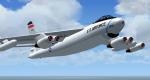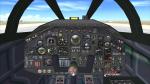 15.15Mb (1664 downloads)
The Boeing B-47 Stratojet (Boeing company designation Model 450) is a retired American long-range, six-engined, turbojet-powered strategic bomber designed to fly at high subsonic speed and at high altitude to avoid enemy interceptor aircraft. The primary mission of the B-47 was as a nuclear bomber capable of striking targets within the Soviet Union. This is a new FSX update of my previous 2015 update, now featuring modified and highly authentic virtual cockpit and 2D panel. The VC now includes functioning throttles and gear lever as well as a more realistic interior giving the pilot a better feeling of being in the real cockpit. I've also tweaked the FDE for better performance and flight stability. Automatic exhaust smoke and burner effect added. Thanks to Bill Holker for the great model he had designed for FS2004. All new updates by Michael Pook. The model nay also work in FS2004 and P3D (version3).
Posted Aug 14, 2020 05:47 by Michael Pook
0.37Mb (178 downloads)
This file contains a correction to the VFA-34 LINE texture from the FSX CVW-2 mega bundle. Download this file along with the CVW-2 mega bundle and you should have pretty accurate liveries.
Posted Aug 9, 2020 13:55 by Dustin Kosman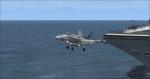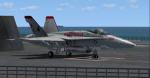 79.75Mb (356 downloads)
For FSXBA/P3D F/A-18C 5 squadrons 2 repaints for each VFA-37 Ragin Bulls, VFA-83 Rampagers, VFA-97 Warhawks, VFA-105 Gunslingers, VFA-131 Wildcats. Textures only. Intended as freeware.
Posted Aug 5, 2020 15:49 by Dustin Kosman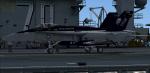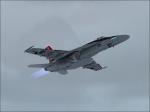 729.17Mb (919 downloads)
All files complete with base texture. This is the CVW-2 bundle for FSX representing the air wing from 2018. This is a large sized file. Enjoy if you like. VFA-2 Bounty Hunters (FS KBT F/A-18F), VFA-137 Kestrels (VRS F/A-18E), VFA-192 Golden Dragons (VRS F/A-18E), VFA-34 Blue Blasters (FSXBA F/A-18C), VAQ-136 Gauntlets (FS KBT EA-18G), VAW-113 Black Eagles (Abacus E-2C), HSC-4 Black Knights (Abacus UH-60), HSM-78 Blue Hawks (Abacus SH-60).
Posted Aug 4, 2020 14:16 by Dustin Kosman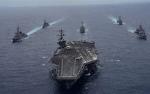 61.15Mb (1397 downloads)
Here is a representation of the USS Carl Vinson (CVN-70) from RIMPAC 2018. I changed the Air Wing from CVW-11 from the Javier's USS Nimitz to CVW-2.
Posted Aug 4, 2020 00:13 by Dustin Kosman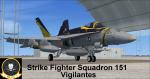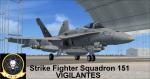 21.87Mb (267 downloads)
Textures only for FSXBA & P3D F/A-18C. This file represents the Vigilantes of VFA-151 from 2010 on board the USS Abraham Lincoln (CVN-72). Enjoy it if you like.
Posted Aug 2, 2020 18:39 by Dustin Kosman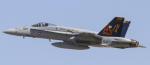 20.26Mb (171 downloads)
Textures only for FSXBA & P3D F/A-18C Hornet. This pack represents the Stingers from their 2014 cruise on board USS Carl Vinson (CVN-70).
Posted Aug 2, 2020 18:18 by Dustin Kosman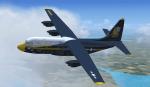 1.00Mb (427 downloads)
Lockheed C-130J Blue Angels 2020 Paint Scheme. Paint Scheme by Azframer. Textures only
Posted Aug 1, 2020 23:41 by Rick Smith/ Azframer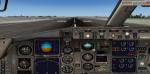 26.99Mb (817 downloads)
This Aircraft is one known of the Colombian Air Force(Spanish:Fuerza Aérea Colombiana) it was used in the mission Back to home due to Covid-19 bring Colombians Citizens and other nationalities. Model by skyspirit complete with Philipe Wallaert 767 2d panel (No VC) and ground services.
Posted Jul 31, 2020 01:45 by PhotoshopFSX