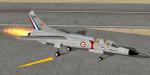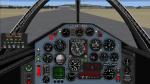 5.52Mb (849 downloads)
The Dassault Mirage G8 was a prototype for a folding wing supersonic fighter. Despite its excellent performances, it never went into production and the project was cancelled. Original design by Patrice Grange. Adaptation to FSX, panels for wide and standard screen (no VC), gauges by Philippe Wallaert. Also compatible with P3D up to v3. See instructions in the readme.txt file.
Posted Nov 9, 2019 10:41 by Philippe Wallaert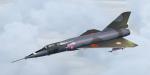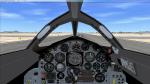 14.65Mb (1712 downloads)
The Dassault Mirage IV was a french supersonic bomber of the cold war. Original model by D Bushell, P Perrot and J McDaniel. Adaptation to FSX, VC, panels for wide and standard screen and gauges by Philippe Wallaert. See instructions in the readme.txt file. For FSX and P3D up to V3 (not P3D 4 +)
Posted Nov 3, 2019 11:08 by Philippe Wallaert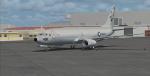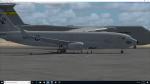 7.52Mb (332 downloads)
October is Breast Cancer Awareness Month! This is a paint for the FSX Default Boeing B737_800: The P-8 Poseidon which is a military aircraft developed and produced by Boeing Defense, Space & Security, modified from the 737-800ERX. It was developed for the United States Navy (USN). The P-8 is being operated in the anti-submarine warfare (ASW), anti-surface warfare (ASUW), and shipping interdiction roles. It is armed with torpedoes, Harpoon anti-ship missiles and other weapons, and is able to drop and monitor sonobuoys, as well as operate in conjunction with other assets, including the Northrop Grumman MQ-4C Triton maritime surveillance unmanned aerial vehicle (UAV).The P-8 is operated by the United States Navy, the Indian Navy, and the Royal Australian Air Force (RAAF). It has also been ordered by the UK's Royal Air Force (RAF), the Royal Norwegian Air Force (RNoAF), the Royal New Zealand Air Force (RNZAF), and the Republic of Korea Navy (ROKN).
Posted Oct 15, 2019 22:28 by David Robles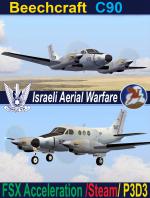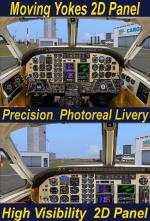 56.43Mb (2387 downloads)
FSX/Steam/P3D3 IAF Beechcraft C90. This is an upgraded photoreal livery with completely new flying dynamics, new 2D panels and revised interior/exterior textures. Israeli Aerial Warfare Part of IAF used several aircraft of the King Air C90 and C200 series. There are two precision photoreal 2d panels. The V.C.imitation and the High Visibility. They include custom gauges,2 Diferent types of GPS an imitation weather radar and my new moving 2D yokes. There is no V.C. but I think you will be more than satisfied with the 2D V.C.imitation. There are 2 liveries of mate and gloss finish.If you want to use the model as an AI (traffic) there is a seperate AI configuration file included. Textures are in DXT 2048 px.format for clarity. Model by Henry Tomkiewicz & Dee Waldron. All upgrades done by Yiannis Katehis Tsetsas 2019.
Posted Oct 10, 2019 15:04 by Yiannis Katehis Tsetsas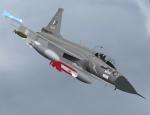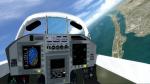 549.72Mb (2173 downloads)
Chengdu JF-17 is a MRF and light weight aircraft. Includes multiple liveries and all blocks with full and original working vc for fsx and fsx-steam. Created by (Z-MAN Developers) Pakistan. ENJOY IT
Posted Sep 23, 2019 01:49 by MUHAMMAD ZEESHAN NASEEM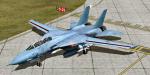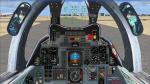 15.71Mb (3746 downloads)
Here is the hero of the Top Gun movie. original design by Dino Cattaneo. New panels for wide and standard screen, VC modification and gauges by Philippe Wallaert. See instructions in the readme.txt file. Enjoy!
Posted Sep 18, 2019 11:50 by Philippe Wallaert
52.93Mb (1009 downloads)
FSX/P3D Boeing 737-66N Janet (EG&G) Airlines package. Janet Airlines is a classified airline operating for the United States Department of the Air Force and based at Las Vegas McCarran International Airport and provides transport for specialised personnel mainly to the Area 51 and the Tonopah Test Range airport in Nevada. As of September 2019, Janet operate 6 Boeing 737-66N. Advanced 737-VC added with darkened textures. Includes utility for ground services, Passenger bus, cargo, stairs, refuelling truck etc (find it under - Views - Instrument panel - Util) Credit for the high quality FSX native Boeing 737-600 and paintkit from TDS. The VC is the Alejandro Rojas Lucena/FSND fantastic revised Boeing 737-800 VC model. This VC model includes Working wipers (right mouse click on switch) with rain effect. Switches for LCD Screens, EICAS, PFD, MFT. Autobrake switch. Opening pilots window. Cabin Lights switch. Realistic FMC. Ground Proximity Warning System (GPWS), More Realistic night VC textures. There are custom Boeing 737 sounds included for that extra realism. I added PDF B737 checklist, additional G1000 MFD and PFD screens and HGS (HUD). See VC docs to get the best out of the VC and FMC. Tested in P3D v4.5 and should also be ok in FSX and previous P3D versions Textured and assembled by Chris Evans
Posted Sep 14, 2019 06:56 by chris evans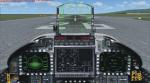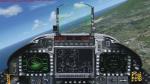 17.92Mb (808 downloads)
This is my 2nd update for FSX of the default FA-18 Hornet. It includes everything that was in the first update. I recently noticed that the aircraft would not hold speed, within reason, while descending; and would not hold a steady speed at low altitude when on autopilot. This is now corrected; I made a few other changes to the flight dynamics. What was done before: I added a 2D panel and left the VC panel as workable as before. I have redone the flight dynamics, and added the 4th wheel. Included is a carrier tutorial, because the 2D panel is not visually compatible with the original tutorial. BECAUSE THIS IS A DEFAULT AIRCRAFT, BACK UP YOUR HORNET AIR AND AIRCRAFT.CFG FILES AS WELL AS THE PANEL FOLDER BEFORE ATTEMPTING TO APPLY THIS UPDATE.
Posted Sep 11, 2019 16:12 by Bob Chicilo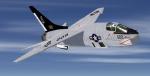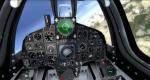 46.88Mb (1798 downloads)
This is the ALPHASIM F-8 Crusader modified to approximate the RF-8G recon' version of the last gunfighter. Modifications include full bump maps, enhanced VC night textures, camera bays, modified fuselage and re-fueling probe, and three new paint schemes. All modifications by DC Designs, and performed with permission of the original owners.
Posted Sep 7, 2019 09:47 by Dean Crawford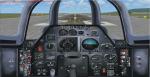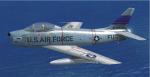 29.49Mb (979 downloads)
This is an update for FSX of the F-86H Sabre by A.F.Scrub. I added a hud and a nav/GPS switch to the 2D panel and resized the GPS. The hud could not be placed correct on the VC. I updated the flight dynamics and added a centre tank to the aircraft.cfg file. This is the whole aircraft.
Posted Sep 3, 2019 12:03 by Bob Chicilo