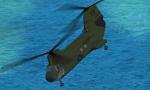 10.32Mb (462 downloads)
Boeing CH-46 Sea Knight with three sets of textures painted as USMC CH-46E models of HMM-162 and HMM-365 squadrons based at New River Marine Corps Air Station, North Carolina. Affectionately known as "Phrogs" by the Marines, these represent the basic paint schemes found on USMC helicopters from the early 1980's to 1990's. Package contains the Rory Kelly model updated by Bob Chicilo and Michael Pook, with 2D panel and camera views from Erwin Welker. USMC repaints by R.E. Wyman.
Posted Oct 25, 2022 01:04 by R.E. Wyman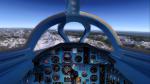 190.14Mb (1037 downloads)
This archive contains enhancements concerning the wonderful MiG-25 aircraft created by AlphaSim and converted to native FSX format by LLS who did a terrific job. Enhancements consists of repositioning of some gauges in the VC, expanding the annunciator panels in VC which do now also contain full Auto Pilot systems, light, Pitot heating, canopy switches, a clock capable of setting simulation rates, and a new Master Direction/ HSI Indicator containing a GSI is made expandable. Also some extra popup windows for Radar and Fuel management has been added. Further additions are automatic engines heat glow effects, a SonicBoom effect, a gauge preventing wheel locks during braking, Cockpit Sounds, and much more. Also added a reference kneeboard file and other documentation. For flying tips of this aircraft be sure to read the file 'ALPHA_Foxbat_mod.pdf', which also contains a full credits list for this aircraft. Included in the package are nine liveries and configurations for both armed and unarmed Foxbats. All modifications were tested in P3Dv4+, but a panel configuration file for FSX also has been provided. Happy and safe flights.
Posted Oct 12, 2022 12:44 by Flanker256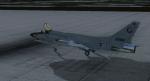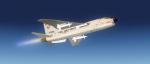 38.83Mb (116 downloads)
Fixed Philippine Airforce Repaint for Roland Laborie's freeware F8 Crusader model. FSX Port over by Danny Garnier. (tested in FSX-Steam Edition) Changes: Fixed wing roundels.
Posted Oct 10, 2022 09:53 by Luke'sPhilippineRepaints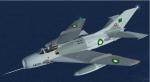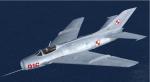 16.35Mb (451 downloads)
This is an update for FSX of the Mig-19 by Yan Tao. I have changed some gauge positions; changed some window positions; added 2 gauges; corrected the contact points as necessary; changed the afterburners, flame and burners; and updated the flight dynamics.
Posted Sep 30, 2022 03:03 by Bob Chicilo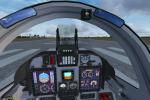 21.01Mb (758 downloads)
(Now with gauges and sounds included!) Super Tucano A29 FAB with real textures and Pilots for the Brazilian air Force by Hani Michal , Original Model by Tim Piglet Conrad.
Posted Sep 24, 2022 02:46 by Natan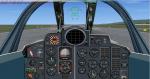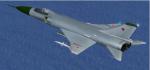 20.32Mb (311 downloads)
This is an update for FSX of the SU-15F by Brett Hoskins, Mike Mahat, and Bennett Gray; with updates by Philippe Wallaert and Michael Pook. I have added gauges or changed gauge positions as well as some of the window positions; added the 4th wheel; corrected the contact points; changed the afterburner burners; changed the smoke; and updated the flight dynamics.
Posted Sep 16, 2022 11:16 by Bob Chicilo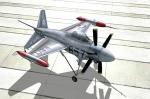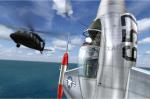 0.76Mb (420 downloads)
I forgot to write the [Radios] section in the previous update. My model is built for FSX, but P3D avionics may work with this fix. (Not guaranteed to work with P3D). And the unstable engine sometimes caused the parking brake to not work and move on its own, but I was finally able to fix that. It has revised engine power and brake settings. Instead, the top speed was reduced a bit, and it is a challenge to reach an altitude of 30,000 feet. I focused on stability on the ground. I learned the hard way that FSX's turboprop engine is difficult to use. This update requires "zue_lockheed xfv1_v1.11.zip". By UENOSHING.
Posted Sep 1, 2022 00:48 by UENOSHING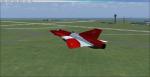 41.11Mb (308 downloads)
This package contains ten historical textures for the freeware SAAB J35 Draken V4.0 by Bookmark Flightsim Software. Textures include those of Finland, Sweden, Denmark and Austria. Works in FSX.
Posted Aug 27, 2022 11:57 by Nilsson.J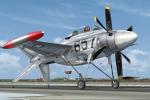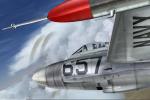 61.59Mb (817 downloads)
Updated Lockheed XFV-1. After releasing v1, I compared my XFV-1 to the photos again and felt it needed fixing. Because I modeled 9 years ago when I was still inexperienced with FSDS. So I bulged out the canopy and the lower fuselage a bit. I also sharpened the spinner a little and installed the tail wing parts that I had forgotten. So Luckily the texture wasn't a large scale fix. I also fixed some other concerns. Improved flight dynamics and engine performance. Fixed autopilot lamp gauge XML. About the night display of the VC warning lamp, about the shadow of the propeller, adjustment of the specular map, etc. It was failing to land vertically on hard realism settings, but the success rate has been increased. FSDS 3.5 model by UENOSHING. Also works in P3D.
Posted Aug 25, 2022 16:33 by UENOSHING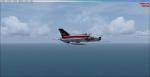 43.08Mb (287 downloads)
Eight different historical textures for Ivan Jurcaga's MiG-21 F-13 in the colors of Egypt No. 26 Squadron, East Germany, North Korea, USAF 4477th Test Squadron, Czech and Albania
Posted Aug 13, 2022 00:53 by Nilsson.J