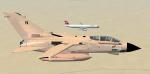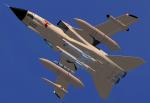 38.44Mb (2216 downloads)
I realized the need for some Desert Storm Tornadoes and during a recent long weekend that we had, I figured that there are not a better time than during that weekend to do something about it. The available models aren't exactly the correct version, but as stated so many times before – I can only work with what there is to work with. As usual I had to improvise here and there, but the end result looks pretty good. The colour-palette that I've decided on are sourced from the best colour photos of Tornadoes from that war that I could obtain off the Internet. It gives one a good idea of how a rather freshly painted Tornado would have looked like. But in my modelling career that has started in 1978, I learned that the choice of the correct colour for an aircraft model can lead to hefty discussions. I've also re-drawn the respective aircraft's Nose-arts to the best of my abilities (Not a cut-n-paste business from a photograph). Please refer to all 'Read Me' files and Manual for appropriate credits given. This is a stand-alone package and thus doesn't require any other downloads. Revised Instrument Panel by Mr. Pook. Credit to Iris for fantastic original package.
Posted Jun 22, 2017 00:35 by Andre Ludick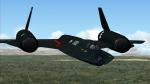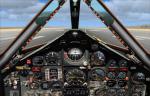 1.34Mb (1789 downloads)
These are three missing gauges for the SR-71 Blackbird. Sorry for the inconvenience. Required file "fsx_sr71_blackbird".
Posted Jun 20, 2017 02:14 by Michael Pook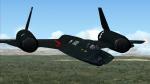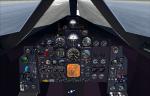 15.47Mb (3881 downloads)
This is a panel update for the Lockheed SR-71 Blackbird, originally designed for FS2004 by Stephane Masset and Pierre Marchadier and updated for FSX by Danny Garnier. It features a new VC design and the original 2D panel with all new gauges as well as a grey instead of the original blue window frame in the VC. Smoke burner and afterburner effects are all automatically activated by opening the throttle. Unfortunately, the yellow specific reconnaisance radar gauge is just static as there is no gauge like it for FSX nor could it be incorporated in the VC if there was. But at least, unlike in the Alphasim model, thanks to the original designers, it is displayed here. Nothing can be done about the "too low, flaps" announcement when starting the plane. All credits go to the designers mentioned above. New VC design, slight interior enhancement, effect configuration and new gauge configuration by Michael Pook.
Posted Jun 9, 2017 10:30 by Michael Pook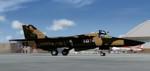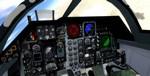 64.65Mb (3371 downloads)
F-111 / FB-111 Aardvark package updated for FSX and P3Dv3. F-111 A, G, F with droptank and bombs options. Updated panel with XML compatible gauges. Multiple models and liveries included. Original ex payware model and textures by Virtavia. Gauges by Iris, Virtavia. Updated by Danny Garnier.
Posted Jun 4, 2017 04:55 by GARNIERD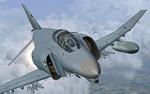 15.99Mb (1181 downloads)
The McDonnell F-4F Phantom II is a two-seater and supersonic fighter capable of long range, all-weather fighter-bomber capabilities as well. It is located in the Federal Republic of Germany still in service. No virtual cockpit. Free for private use. By Andreas Meyer - www.afs-design.de
Posted Jun 4, 2017 04:31 by Andreas Meyer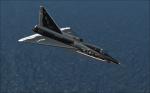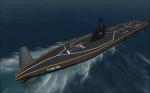 34.83Mb (1632 downloads)
Kaz Ito's Convair XF2Y SeaDart update 2, for FSX only. Conversion to FSX native, MDL X, Updated materials, animations, added speedbrakes to the external model. Completely re-worked FDE and CFG as tightly tailored to the model as I can make it, custom effects, new paints. A much improved presentation of this classic old favorite from a FS master. A number of AICarriers2 seaplane tenders, LSD's and service boats and barges included, as the first release. AN-1 Submarine aircraft carrier added, hard decked and recovery ramp, 2 functioning cats forward, the Sea Dart is Cat enabled. XF2Y-1 by Kazunori Ito. Updating to MDLX, incidental modelling and ships by Y.T.
Posted May 31, 2017 01:28 by LLS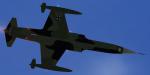 3.21Mb (1040 downloads)
This texture set originated as a result of my GAF Tornado texture set. I remembered that I have quite a number of photos of Starfighters that appears in the same colour-scheme as the Tornadoes and have therefore decided to do a texture set depicting one in the GAF's (Luftwaffe) RAL 6003, 7021, 9005, 7012 and FS 34079 colour scheme. Once again much improvisation hat to take place but I think I've captured the topic quite well. It may not be perfect in many respects, but it still look good, both on the ground and in the air. Please refer to all 'Read Me' files for appropriate credits given.
Posted May 29, 2017 08:13 by Andre Ludick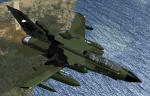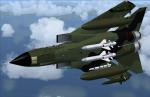 8.76Mb (1235 downloads)
I searched far and wide for an appropriate freeware texture set that depicts a Tornado GR.4 in the GAF's (Luftwaffe) RAL 6003, 7021, 9005, 7012 and FS 34079 colour scheme but could not find even a single one. For me this is the best ever scheme that was used on GAF fighters. The NATO-grey scheme is much too clinical for me and looks rather dull to say the least. I've found a Starboard-side colour-plate on the Internet that really appealed to me and has used it as a starting point for my texture set. Once again much improvisation had to take place as neither picture-, drawing- nor photographic evidence is available of how exactly this camouflage pattern looked like on the Port side and the upper and lower surfaces. None-the-less I think it came out pretty well. As far as the original sound file goes that comes with the original offering: It doesn't do justice to this aircraft and I've therefore decided to utilize the sound file from the 'Mirage 2000N base FSX.zip' package on my side and I suggest that you do the same. I haven't included the mentioned sound file with this offering, because I had a bad experience on a previous occasion where I was reprimanded for using something without authorization. It may not be perfect in many respects, but it still look good, both on the ground and in the air. Please refer to all 'Read Me' files for appropriate credits given.
Posted May 29, 2017 08:06 by Andre Ludick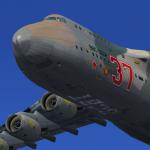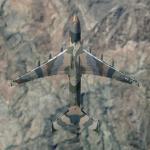 15.23Mb (1445 downloads)
High resolution textures only in Soviet Air Force camouflage for the great Antonov An-225 model created by Thomas Ruth. New textures for fans, new wheels, corrected doors, new windows, new wings, added details, corrected bumps, new lights and specular, .... enjoy ! Uploaded with permission from Dagobert. Requires the original package by Thomas Ruth:
Posted May 28, 2017 19:31 by Dagobert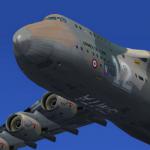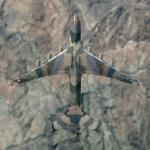 15.15Mb (431 downloads)
High resolution textures only in Yemen South camouflage colours for the great Antonov An-225 model created by Thomas Ruth. New textures for fans, new wheels, corrected doors, new windows, new wings, added details, corrected bumps, new lights and specular, .... enjoy ! Requires the original package by Thomas Ruth:
Posted May 24, 2017 15:20 by Dagobert