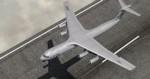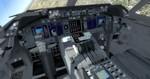 36.88Mb (3668 downloads)
P3D V3 & 4 / FSX Lockheed C-141B Starlifter 446th Air Mobility Wing, McChord AFB package. Native C-141 Starlifter from Alphasim/Virtavia converted to FSX native by LLS. Added the Mccord AFB textures by Mike Pearson. The VC that came with the c141 was old and not good so I added the developed B747 VC (virtual 3d cockpit) from Alejandro Rojas Lucenda (Manual included). Edited and tested with P3D v4 but should be ok in FSX and previous versions of P3D. Included engine sounds. Also includes the Boeing 747 VC textures upgrade. This give a more military 4 engine interior virtual cockpit. Assembled and edited for FSX and P3d v3 & 4 by Chris Evans.
Posted Dec 28, 2017 05:19 by chris evans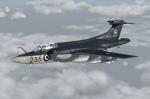 7.04Mb (1165 downloads)
This is a repaint for the FSX native updated freeware UKMIL Blackburn Buccaneer for FSX and P3D v4. This repaint depicts the Royal Navy Blackburn Buccaneer S.Mk.2 XN982, '235/V', 801 NAS, HMS Victorious, 1966. The original aircraft is not included. Textures were tested in Lockheed Martin Prepar3D v4.1. Original aircraft by UKMIL. Repaint by Cecil Johnson (kiltinsa61).
Posted Dec 20, 2017 11:54 by Cecil Johnson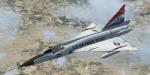 5.53Mb (1120 downloads)
FSX/P3D (up to v3 only) The F-102 was the first supersonic interceptor with delta wing concept used by USAF. Original design by Kazunori Ito. Adaptation to FSX, panels (no VC) and gauges including GPWS callout by Philippe Wallaert. See instructions in the readme.txt file. Enjoy!
Posted Dec 19, 2017 05:16 by Philippe Wallaert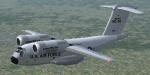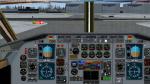 6.32Mb (1139 downloads)
FSX/P3D (up to v3 only) The YC-14 was a transport aircraft with STOL capacities designed during the seventies. Only 2 prototypes were built and the project was canceled. Original aircraft design by JR Lucariny. Adaptation, panels (no VC), gauges including GPWS callout by Philippe Wallaert. See instructions in the readme.txt file.
Posted Dec 15, 2017 01:50 by Philippe Wallaert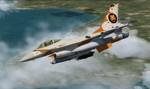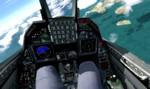 65.41Mb (4063 downloads)
F16 Lockheed Martin Luftwaffe for the FSX with VC panel and much more! F16 Lockheed Martin by Kirk Olssen with texture by Thomas Dussel. VC panel revision by Bob Chicilo. 2017
Posted Dec 14, 2017 07:36 by uploader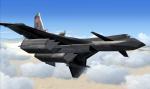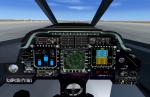 12.64Mb (2692 downloads)
The fictional Sowjet Mig-31 Firefox is based on the movie "Firefox" from the 1980s starring Clint Eastwood. This is a panel update of this futuristic looking aircraft, featuring both a new static VC (non-functional gauges) and a new 2D panel. All the gauges are now FSX/ Acceleration compatible. Automatic burner and smoke added. Thanks to Owen Smoot for the original model and to Bob Chicilo for his previous FSX update. New Panel updates by Michael Pook.
Posted Dec 10, 2017 05:43 by Michael Pook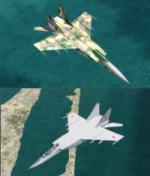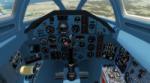 28.62Mb (2996 downloads)
Classic Soviet Heavy Metal, the MiG-25P FOXBAT A and MiG-25PU FOXBAT C by Alphasim-Virtavia, another favorite from the old days. FSX update Oct 2017, with the kind support and encouragement of Phil at www.Virtavia.com FSX (P3D) mdl X native materials, animation tags Armament 2000lbs on weight condition via payload manager, station 2. Base file Bob Chilco's X mod. Compatible with FSX and P3D up to v4. Sound added and cfg fixed so both aircraft show together.
Posted Dec 7, 2017 23:34 by LLS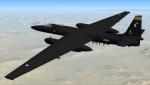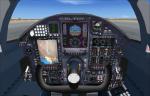 11.16Mb (2817 downloads)
This is the legendary US Reconnaisance Lockheed U2 with revised and now more authentic panels. Automatic smoke and burner effects added. Original model by Alphasim, previous FSX update by Michael Pook and new panel updates by Michael Pook.
Posted Dec 7, 2017 16:03 by Michael Pook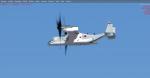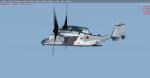 2.22Mb (547 downloads)
Texture Repaint v1.0 | FSX/P3D Repaint For Maryadi's MV-22B Osprey. This contains 1 repaint of the very new Japan Ground Self Defense Force V-22 spotted at the Bell Helicopter Amarillo Assembly Center in Texas, USA in late 2017. As new images are released, I may update the package.
Posted Dec 5, 2017 02:26 by JS (Heater)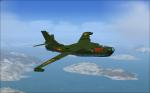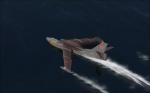 0.97Mb (405 downloads)
I plead stupidity...or drunkenness(maintaining russian mindset...) Drop into your Be-10 folder, yes to overwrite. Adds missing textures, fixes thumbnail error. Sorry, hopping between VC's as I work on a dedicated Be-10 VC.
Posted Dec 3, 2017 15:06 by LLS