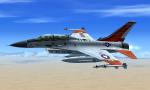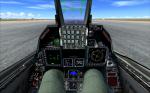 32.00Mb (4581 downloads)
This is an FSX update for the Lockheed Martin F-16 2-seater by Kirk Olsson. The package features both an enhanced and reconfigured VC and 2D panel. Included are new afterburner, smoke and burner effects. In addition, the aircraft now has additional camera views, amomg them VC rear-seat view with enhanced rear panel. This model was part of my earliar F-16 update, but as this model is a 2-seater, both the contact points and the camera views are different and had to be adjusted accordingly. The model is equipped with full loadout. All credits go to Kirk Olsson for the original model. All new updates by Michael Pook.
Posted Apr 16, 2017 06:28 by Michael Pook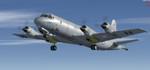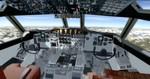 45.10Mb (2074 downloads)
FSX/FS2004 P-3C Republic Of China Air Force(ROCAF) 3315. This package includes tyhe latest P-3C Orion model by KBT and textures. Includes comprehensive VC.
Posted Apr 15, 2017 11:01 by Liao Yitong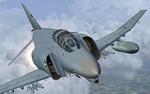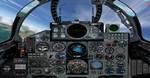 16.74Mb (1706 downloads)
The McDonnell F-4F Phantom II is a two-seater and supersonic fighter capable of long range, all-weather fighter-bomber capabilities as well. It is located in the Federal Republic of Germany still in service. 2d panel but without virtual cockpit. Free for private use. By Andreas Meyer - www.afs-design.de
Posted Apr 15, 2017 05:21 by Andreas Meyer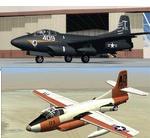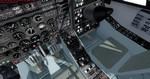 9.62Mb (1774 downloads)
Alphasim's beloved Drut, 2017 FSX native update 2. FSX native, MDL X animation definitions and materials. Coded lights restored, spec maps applied for a bit of shine. Large thanks are in order for Henk and Arno for the tools to pull this off, and to Phil (www.virtavia.com) for allowing their stuff to be butchered about, and for their extremely generous freeware policy.
Posted Mar 31, 2017 05:23 by LLS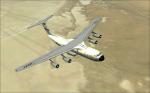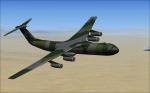 21.21Mb (2202 downloads)
Alphasim's classic C-141 Starlifter, a favorite since FS2002. FSX native, MDL X Version 2, updates materials and glass, spec maps assigned. A much better presentation of this old schlepper. Large thanks are in order for Henk and Arno for the tooling to pull it off, and Phil (www.virtavia.com)for letting their stuff be butchered about.
Posted Mar 30, 2017 13:13 by LLS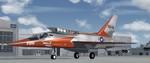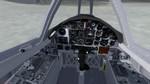 7.62Mb (1824 downloads)
The F-107A was NAA's reply to a requirement for a very high-perfomance nuclear strike aircraft. Perceived as related to the Super Sabre, the aircraft has a closer kinship to the Vigilante-Rapier lineage in terms of aerodynamics and systems.2017 FSX native MDL X, FSX animation definitions and materials, with the kind encouragement of Phil at Virtavia(www.virtavia.com)
Posted Mar 29, 2017 20:22 by LLS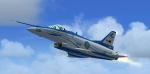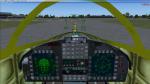 4.57Mb (1309 downloads)
The Rockwell-Messerschmitt-Bölkow-Blohm X-31 is an experimental supersonic jet fighter with the thrust vectoring technology built in 1990. Original model by I. D'Attomo & G. Quai. VC, panels for wide and standard screen, gauges including GPWS callout by Philippe Wallaert. See instructions in the readme.txt files. Nice flights!
Posted Mar 27, 2017 11:53 by Philippe Wallaert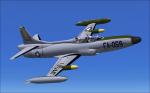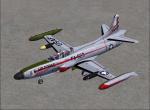 60.90Mb (1542 downloads)
Lockheed F-94C Starfire was a all weather interceptor developed from the T-33. 2017 update of Kazunori Ito's sweet F-94C to FSX MDL X material and animations, repaints by Dave Quincy. FSX panel by Michael Roberts. Model- Kaz Ito, update to X by Y.T. Works in FSX and p3D up to v4
Posted Mar 27, 2017 04:23 by LLS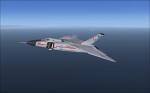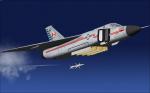 13.19Mb (1430 downloads)
2017 update of the Alphasim CF-105 (www.virtavia,com) in FSX native, MDL X materials and animations: Updated materials and glass, added spec maps, texture wrap applied to radome. Dragchute added on water rudder command. Missiles on dropable object conditions, flying/exploding when it hits. Sparrow II model included, matches modeled armament.Missiles only show from a saved flight with weapons loaded, saved flight included from San Nicholas out in the channel Islands west of Catalina. Overall, a much better presentation.
Posted Mar 26, 2017 10:53 by LLS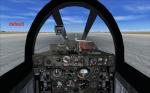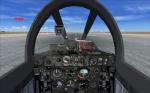 0.47Mb (666 downloads)
This is a small update for the F84F Thunderstreak VC recently posted. It replaces the pitch-black VC cockpit framing and gives it more detailed contours. Just copy the bitmap into the texture folder and overwrite.
Posted Mar 26, 2017 04:39 by Michael Pook