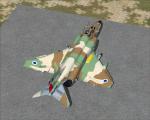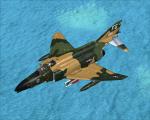 15.45Mb (939 downloads)
These 2 texture sets were inspired by the fact that I've built both of these in 48th scale model configuration. I trust that you'll enjoy flying these specimens as much as I do. Requires the freeware F4 Phantom from Virtavia/Alphasim.
Posted Feb 5, 2017 23:12 by Andre Ludick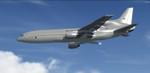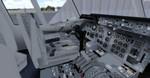 54.59Mb (3947 downloads)
FSX/P3D Lockheed Tristar L1011-100 RAF (Royal Air Force) Z948 package for FSX. Before being replaced by the A330 MRTT, the RAF operated 9 L1011 with the last flight being in March 2014. Includes VC. Model and VC by Thomas Ruth. Included Honeywell FMC by Garrett Smith. I included the great United textures by UKmil. Custom packaged by Chris Evans
Posted Feb 4, 2017 12:30 by chris evans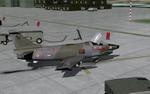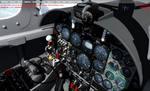 11.65Mb (3684 downloads)
P3D & FSX Fiat G91Y Package. Reconnaissance and ground-attack aircraft produced by Italian company FIAT as an evolution of Fiat G91, with 2 afterburning General Electric J85 turbojets. The first pre-series 'Yankee' flew in July 1968. These aircraft served with 101° Gruppo/8° Stormo (Cervia-S.Giorgio) from 1970, and later, from 1974, they served with the 13° Gruppo/32° Stormo (Brindisi), until the early '90s. Performance : Maximum speed: 1,110 km/h (690 mph - Mach 0.95 at 33,000 ft) - Range: 3,400 km - Service ceiling: 41,000 ft - Rate of climb: 17,000 ft/min Armament : 2 guns × 30 mm (1.18 in) DEFA cannons - Hardpoints: 4 under-wing pylon stations with a capacity of 4,000 lb. This model has been developed in gmax for FSX with SP2 acceleration. Accurate exterior model in clean version and with 2 external tanks, with speedbrakes, accurate gear movements and doors. The VC has been particularly modeled in order to offer the maximum realism, with complete custom 3d gauges set. The model is freeware (see copyright notice enclosed with archive). By Massimo Altieri - Italy - january 2017
Posted Feb 4, 2017 11:51 by uploader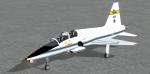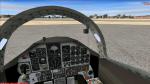 11.76Mb (3001 downloads)
The Northrop T-38 Talon is a two-seat, twin-engined jet trainer launched in 1961 and still operational. Original model by FSD. FSX update by D. Garnier. VC modifications, 2D panels for wide and standard screen, gauges including GPWS callout by Philippe Wallaert. See instructions in the readme.txt file. Nice flights!
Posted Jan 31, 2017 12:54 by Philippe Wallaert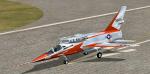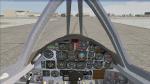 8.22Mb (1229 downloads)
The North American F-107A was a fighter bomber aircraft designed in the late fifties (first flight in 1956) with a strange air intake above the cockpit. Only 3 prototypes were built and the project was canceled. Original model by P McDonell. Adaptation to FSX, VC, panels for wide and standard screen, gauges and GPWS callout by Philippe Wallaert. See instructions in the readme.txt file. Enjoy!
Posted Jan 22, 2017 02:24 by Philippe Wallaert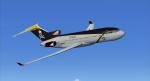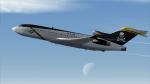 167.28Mb (2511 downloads)
FSX TDS Boeing 727-100 Jolly Rogers, VF84 US Navy squadron(Fictional)package. Model by TDS/ Tenkuu Developers Studio with Thomas Ruth VC added. Includes utility for ground services, Passenger bus, cargo, stairs, refuelling truck etc (find it under - Views - Instrument panel - Util). Sound by FS Sound Studio. I want to thank Allen Graham, Hiroshi Igami and Kevin Yang for their help in this repaint. Repaint by JALopezR
Posted Jan 21, 2017 14:36 by JALopezR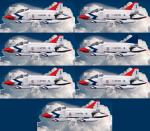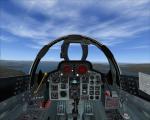 45.91Mb (2086 downloads)
I discovered that there is a big lack as far as the availability of a freeware pack depicting the USAF Thunderbirds team from the time when they were flying the F-4 Phantom. I therefor decided to make this yet another project to do while on annual leave. I thus trust that you'll enjoy flying these. Please excuse whatever inaccuracies there may be? For appropriate credits - read the 'Original - read me.txt' file that is included. Also read the 'My Please Read Me & Information.txt' file for additional information.
Posted Jan 20, 2017 00:47 by Andre Ludick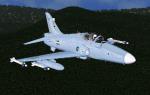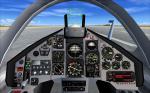 14.98Mb (1486 downloads)
This is an FSX update for the BAE Hawk-200 by Kazunori Ito. The package features three different models, new FSX panel configurations, smoke and burner effect, FDE improvements as well as new camera views. Original model by Kazunori Ito and camera views by Erwin Welker, all FSX updates by Michael Pook.
Posted Jan 16, 2017 10:55 by Michael Pook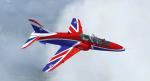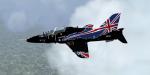 20.00Mb (1537 downloads)
DSB Hawk with two new repaints 2009 and 2012 RAF display livery's. This is the clean model, I have made the opaque cockpit glass clear by removing one of the two glass textures and its works fine with SP1-SP2 I have added Michael Pook new updated panel (well done Michael) . Because of the model restrictions the Heart under the fuselage cannot be painted correctly, I hope it doe's not spoil your flying to much . Tested in windows 7 .Both repaints by Stephen Browning. Fixed opaque glass
Posted Jan 16, 2017 10:46 by Stephen Browning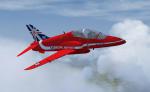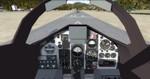 19.49Mb (2268 downloads)
2004 DSB Display Hawk T1 reworked for use in FSX. Working VC, tested in windows 7 SP1-SP2 Repaint by Stephen Browning. FIXED - missing gauges and opaque window.
Posted Jan 16, 2017 10:29 by Stephen Browning