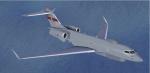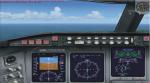 65.36Mb (1238 downloads)
This is an update for FSX and a correction for my previous update of the Iris Sentinel R.1. I have added the other wheels, added the panel from the CRJ_700 and changed a few things on it like the size and position of the GPS. I added 4 scrape points that it was missing, I am including the paint kit that I could have had in my previous update, and have redone the flight dynamics. I have also added the interior model file to the model folder, I don't know if this will make it work in P3D or not. Doing an update of the Global Express that this plane is based on made me aware of things I did not know when I did the first update.
Posted Aug 11, 2016 12:31 by Bob Chicilo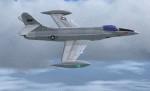 25.91Mb (1080 downloads)
FSX Lockheed XF-90 and F-90B. Early twin engine jet fighter designed for long-range bomber escort. Did not move beyond prototype stage. Includes four versions: 2 prototypes, hypothetical prod- uction version, and comic strip version from the 1950s. Full aircraft except sound; with sound aliased to Learjet. Full virtual cockpit. HTML based manual. By David Allan
Posted Aug 8, 2016 04:34 by utc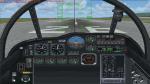 3.43Mb (537 downloads)
This is an update for FSX of the de Havilland Sea Vixen by Brian Douglas. I have made the panel background simpler and replaced most of the gauges because they would not work in FSX. I also added a hud to the panel.rb which is now the only panel. The navy panel would have needed at least as much work as the civilian panel, with no real benefit to anyone. I have updated the flight dynamics and added smoke effects. I also repainted the red bull textures to red and blue textures as I hate anything red bull. There is no VC.
Posted Aug 1, 2016 12:58 by Bob Chicilo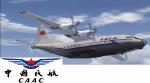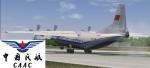 13.18Mb (736 downloads)
China CAAC textures for Vladimir Zhyhulskiy's FS2004/FSX An-12BK.
Posted Jul 31, 2016 08:42 by Liao Yitong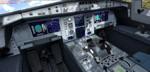 48.03Mb (2262 downloads)
FSX/P3D Airbus A330-300 German Air Force Luftwaffe package for FSX. Includes VC. Model and VC by Thomas Ruth. I included the great textures by Christophe Boneville. Includes FMC by Garret Smith. Includes A330 manual. Custom A330 sounds included. Packaged by Chris Evans
Posted Jul 31, 2016 06:37 by chris evans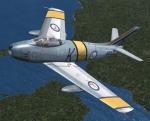 9.26Mb (317 downloads)
To cut a long story short, I made minor revisions to an existing Section F8 Sabre texture to replicate the one as was flown by my late dad's cousin, Lt. Hank Ludick while serving in the South African Air Force in Korea in the early 50s. Revised textures by A. Ludick.
Posted Jul 25, 2016 07:46 by Andre Ludick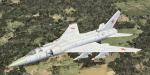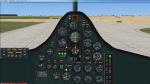 7.53Mb (1180 downloads)
The TU-128 was launched in the sixties and was the heaviest and fastest fighter at this time. Original design by Dimitri Samborski and Oleg Tchernikov. Adaptation to FSX, 2D panels for wide and standard screen, gauges and GPWS callout by Philippe Wallaert. Has a non functionnal VC (if someone can help!). See instructions in the readme.txt file. Enjoy!
Posted Jul 24, 2016 12:37 by Philippe Wallaert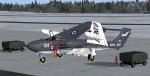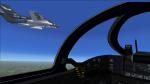 3.61Mb (1156 downloads)
FSX/Accelaration features for a flyable version with VC for the De Havilland Sea Vixen ai-package from MAIW (Requires jyai_sea_vixens_fsx_1.zip). Even the package from Military Ai Works is supposed to be used for ai-planes on ground or for ai-traffic those models are very pretty detailed and has excellent animations. With my features you will have at least two different flyable models with a 2D panel and a very good VC from Alphasim's freeware Supermarine Swift. Eleven cameras including wingman views are included in my addon. FSX-features and configuration by Erwin Welker
Posted Jul 24, 2016 03:23 by Erwin Welker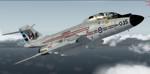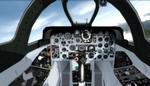 83.80Mb (3629 downloads)
McDonnell F-101B Voodoo Package. This is an update of Henk Schuitemaker's awesome revision of the Alphasim freeware McDonnell F-101B Voodoo for FSX/P3D, to include some more paints and with reflective and specular shine. It is a complete package and includes two models; CFB2 is the initial production model as first delivered to both the USAF and those delivered new to the Royal Canadian Air Force, starting in 1959. CFBR is the later production model (blocks 115 and 120) with infra-red sensor ahead of the cockpit. Starting in 1961, the majority of aircraft were brought up to the later standard so this represents the final appearance of the Voodoo in US and Canadian service. Model by Alphasim, updated for FSX by Henk Schuitemaker, additional updates by Dave Quincey
Posted Jul 16, 2016 04:20 by uploader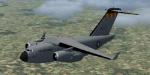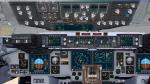 5.20Mb (3427 downloads)
Boeing C 172 big cargo jet package. Credits: original model by JR Lucariny. I have added a new 2D panel (no VC) in 16/9 or 4/3 based on Boeing C17 panel, added GPWS callout, updated some gauges. Please read instructions for installation and configuration in the readme.txt file. Enjoy!
Posted Jul 14, 2016 01:53 by Philippe Wallaert