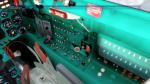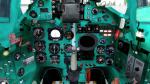 12.88Mb (1139 downloads)
These files contain extras for the excellent Mikoyan Gurevich MiG-21 MFB by Ivan Jurcaga. Extras included: • Documentation of the MiG-21. • Illustrated Checks and Reference kneeboard files in htm format so that they will be usable in both FSX and P3Dv3. These kneeboard files are based upon the great MiG-21 manual by Dutch Owen. • Extra VC camera definitions. • Modification of the [autopilot] section by adding entry; max_bank=28.000000 Implementation of these extras: Put all these files and folders into the root of the MiG-21 MFN aircraft. To add the max-bank entry, camera definitions, and kneeboard files to the aircraft read the Aircraft_cfg.txt When you're done you can delete the Aircraft_cfg.txt and the What is this.txt files. Good flights and happy landings wished to you by Flanker256
Posted Mar 14, 2019 05:25 by Flanker256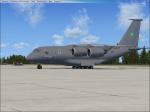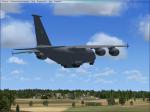 124.82Mb (3364 downloads)
FS2004/FSX Antonov An-188 based on An-70 model, panel only 2D no VC. Project medium transport aircraft An-188 with cargo door and a ramp in the fuselage tail section, with four propfan engines. Almost all instrument equipment in the cockpit An-70 sample 1994 year. Author: Tsyntsar Victor, Kyiv, Ukraine, 2019.
Posted Mar 10, 2019 07:44 by Tsyntsar Victor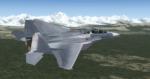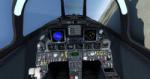 73.40Mb (2434 downloads)
Boeing (McDonnell Douglas) F-15 Eagle made flyable for FSX and P3D. This is the P3D4 AI F-15 FSX Native model made flyable for FSX and P3D. The model is quite basic but flies pretty well. Used the Iris F-20 VC (No 2d panel). VC Manual included from the Iris F20 package upload by Chris Evans. Should also work in FSX and previous P3D versions. FSX/P3D native GMAX model. Compatible with P3D4 and also should be comaptible in FSX and previous P3D versions.
Posted Mar 9, 2019 08:45 by GARNIER D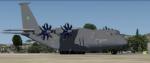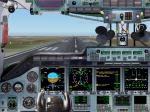 134.50Mb (4305 downloads)
FS2004/FSX Antonov An-70, panel only 2D, no VC. The Antonov An-70 is a four-engine medium-range transport aircraft, and the first aircraft to take flight powered only by propfan engines. It was developed in the late 1980s by the Antonov Design Bureau to replace the obsolete An-12 military transport aircraft. Almost all instrument equipment in the cockpit sample 1994 year. Author: Tsyntsar Victor, Kyiv, Ukraine, 2019.
Posted Mar 3, 2019 05:14 by Tsyntsar Victor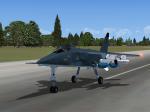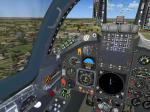 41.95Mb (1712 downloads)
SEPECAT Jaguar M for FSX and FS9 with changes and additions. The Jaguar M was intended to operate from an aircraft carrier, his structure had been strengthened accordingly, also was equipped with a modified landing gear. The nose gear was lengthened and the main gear consisting of a single wheel. Developed by Sepecat (Dassault-Breguet and BAC). Author: Tsyntsar Victor, Kyiv, Ukraine, 2019. Model version 2.0
Posted Feb 28, 2019 09:15 by Tsyntsar Victor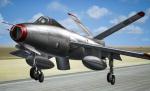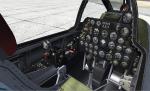 24.57Mb (1316 downloads)
This package is the XF-91 Unit No.2 with a V-type butterfly tail. I personally name it as XF-91V. As its name suggests, the appearance that a butterfly looks like spreading feathers is very elegant. The inverse taper wing looks more like a butterfly when combined with a V tail. The XF-91 Butterfly tail is a configuration of jet engine only, rocket engine is removed. In 1949,the engine of this age was not powerful yet, even if used an afterburner, it did not exceed Mach speed. The VC of this model is a cockpit for the XF-91 butterfly tail. The engine became single, and the rocket switch was removed. This is the end of my FSX XF-91 model project. By Uenoshing.
Posted Feb 15, 2019 04:15 by Uenoshing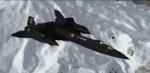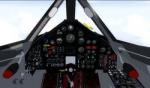 50.13Mb (6944 downloads)
FSX/P3D (incl. v4) Lockheed SR-71 Blackbird revised panel package. The legendary SR-71 Blackbird from Alphasim/LLS with new VC and panel + sound pack. This is a revised VC and 2d panel that works in P3D and FSX with revised gauges by several authors. Sound pack added for non FSX Acceleration users. Credit for this great aircraft goes to Alphasim and LLS. VC and panel revisions by Chris Evans This however is a very old model and the VC model is quite basic so installing new gauges still look rather basic quality. Still the best free SR71 on the planet. Includes both A and B (2 pilot) models. ++NOTE:++ If you already installed the recent FSX native version - you can simply replace your panel and sound folder with the one in this package.++
Posted Feb 14, 2019 13:02 by chris evans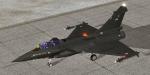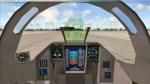 20.34Mb (3188 downloads)
The Dassault Rafale C is a multirole fighter equipped with two turbojet engines. Original design by Cyril Pioffet. VC adaptation, new panels and gauges by Philippe Wallaert. See instructions in the readme.txt file. Enjoy! Works in FSX and P3D up to V3.
Posted Feb 11, 2019 11:48 by Philippe Wallaert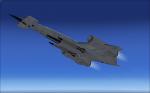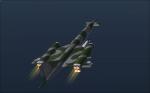 61.00Mb (1233 downloads)
Another victim of the Sandy's disaster of 1957 was the mighty 730, whose mostly complete stainless steel airframe was chopped up and made into junk bins. FSX MDLX update of Kazunori Ito's Type 730 with all the bump and spec going, animations fixed, other FSX features enabled, VC's serviceable for its FS8-9 vintage, dynamics updated to canarded delta. Looks great, flies well for a M=3.4 truck. See readme file.
Posted Feb 8, 2019 02:52 by uploader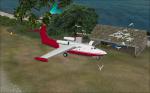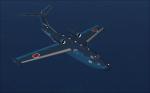 18.82Mb (765 downloads)
Eugene Heyart's slick jet amphibian from FS8-9 in MDL X. The VC model had a number of unresolvable issues, a modified default CRJ VC is substituted; a hooked, shipboard variant is also provided.
Posted Feb 8, 2019 02:17 by Uploader