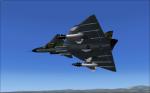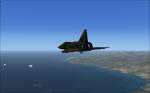 5.40Mb (1585 downloads)
Alpha (Henk) SAAB AJ-37_X Viggen with RB04E ASM's. This is an extra model for Henk's FSX Viggen conversion, which you will have to have installed. One of the cool armament options Alpha passed on was the massive RB04E ASM. This is a different cfg-file based missile flight solution that gives very high performance. The minimums for drop are 10KTS/50ft ASL, no upper limits-it will even work in space! Missiles on dropped object visibility condition, from saved flight only. You will have to do some cutting and pasting. See readme file for details.
Posted May 1, 2017 13:01 by LLS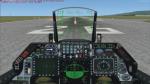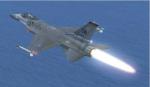 9.94Mb (1941 downloads)
This is an update for the F-16 Viper by Kirk Olsson. I rewrote the burner and flame effects so they are closer to the ones you can view on the internet. I updated the flight dynamics; changed an annoying too quick strobe light to a regular strobe; changed the panel background for the 2D panel and changed some gauges on it. I also added as many working gauges as I could to the VC.
Posted Apr 24, 2017 16:10 by Bob Chicilo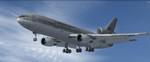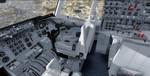 70.34Mb (2924 downloads)
FSX/P3D McDonnell Douglas KC-10 RNLAF Royal Netherlands Air Force package. The RNLAF currently use 2 KC-10 for aerial refuelling and have a further 2 in storage. The McDonnell Douglas KC-10 Extender is an aerial refueling tanker aircraft – the military version of the three-engined DC-10 airliner - operated by the United States Air Force (USAF). The KC-10 was developed from the Advanced Tanker Cargo Aircraft Program. Model and VC by Thomas Ruth. Includes comprehensive VC with working wipers. I included the great textures by Harro Lippmann. Added FMC by Garret Smith. Custom packaged and tested in FSX and P3d v 3.4 by Chris Evans
Posted Apr 19, 2017 12:57 by chris evans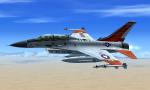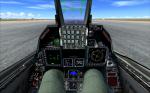 32.00Mb (4902 downloads)
This is an FSX update for the Lockheed Martin F-16 2-seater by Kirk Olsson. The package features both an enhanced and reconfigured VC and 2D panel. Included are new afterburner, smoke and burner effects. In addition, the aircraft now has additional camera views, amomg them VC rear-seat view with enhanced rear panel. This model was part of my earliar F-16 update, but as this model is a 2-seater, both the contact points and the camera views are different and had to be adjusted accordingly. The model is equipped with full loadout. All credits go to Kirk Olsson for the original model. All new updates by Michael Pook.
Posted Apr 16, 2017 06:28 by Michael Pook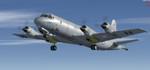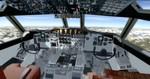 45.10Mb (2227 downloads)
FSX/FS2004 P-3C Republic Of China Air Force(ROCAF) 3315. This package includes tyhe latest P-3C Orion model by KBT and textures. Includes comprehensive VC.
Posted Apr 15, 2017 11:01 by Liao Yitong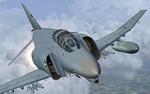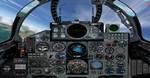 16.74Mb (1776 downloads)
The McDonnell F-4F Phantom II is a two-seater and supersonic fighter capable of long range, all-weather fighter-bomber capabilities as well. It is located in the Federal Republic of Germany still in service. 2d panel but without virtual cockpit. Free for private use. By Andreas Meyer - www.afs-design.de
Posted Apr 15, 2017 05:21 by Andreas Meyer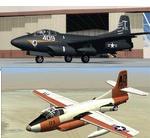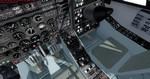 9.62Mb (1945 downloads)
Alphasim's beloved Drut, 2017 FSX native update 2. FSX native, MDL X animation definitions and materials. Coded lights restored, spec maps applied for a bit of shine. Large thanks are in order for Henk and Arno for the tools to pull this off, and to Phil (www.virtavia.com) for allowing their stuff to be butchered about, and for their extremely generous freeware policy.
Posted Mar 31, 2017 05:23 by LLS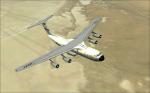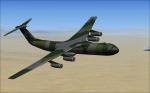 21.21Mb (2581 downloads)
Alphasim's classic C-141 Starlifter, a favorite since FS2002. FSX native, MDL X Version 2, updates materials and glass, spec maps assigned. A much better presentation of this old schlepper. Large thanks are in order for Henk and Arno for the tooling to pull it off, and Phil (www.virtavia.com)for letting their stuff be butchered about.
Posted Mar 30, 2017 13:13 by LLS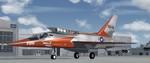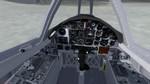 7.62Mb (1977 downloads)
The F-107A was NAA's reply to a requirement for a very high-perfomance nuclear strike aircraft. Perceived as related to the Super Sabre, the aircraft has a closer kinship to the Vigilante-Rapier lineage in terms of aerodynamics and systems.2017 FSX native MDL X, FSX animation definitions and materials, with the kind encouragement of Phil at Virtavia(www.virtavia.com)
Posted Mar 29, 2017 20:22 by LLS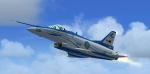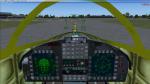 4.57Mb (1387 downloads)
The Rockwell-Messerschmitt-Bölkow-Blohm X-31 is an experimental supersonic jet fighter with the thrust vectoring technology built in 1990. Original model by I. D'Attomo & G. Quai. VC, panels for wide and standard screen, gauges including GPWS callout by Philippe Wallaert. See instructions in the readme.txt files. Nice flights!
Posted Mar 27, 2017 11:53 by Philippe Wallaert