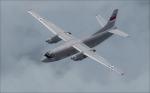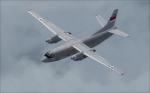 3.18Mb (415 downloads)
Serbian AF textures for the An 26 package from V. Zhigulskiy.
Posted Apr 14, 2013 06:02 by Enes Omeragic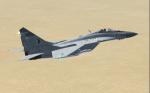 3.60Mb (1192 downloads)
Algerian Air Force textures for the IRIS Mig-29 Fulcrum. By lotfi ABDELGHANI
Posted Apr 7, 2013 14:07 by lotfi ABDELGHANI el madania Algeria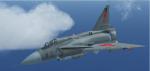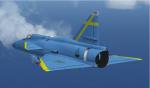 14.16Mb (3520 downloads)
This is an update for FSX of the Saab Viggen by Alphasim. I have updated the flight dynamics so it is easier to fly. Some gauges had to be replaced because they did not work in FSX. I have deleted the loaded models of the aircraft because I like clean aircraft without weapons or fuel tanks. This is for FSX only. See my other update of this aircraft for FS9.
Posted Mar 28, 2013 11:54 by Bob Chicilo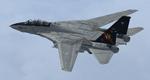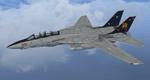 8.31Mb (2654 downloads)
Textures for Dino Cattaneo's F-14D Tomcat v2. VF-11 Red Rippers hi-vis scheme originally from F-14B.
Posted Mar 26, 2013 11:05 by Jiri Soukup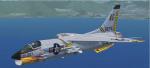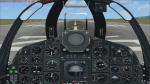 24.47Mb (4608 downloads)
This is an update for FSX of the Alphasim F-8 Crusader. I have changed the panel view angle so it is easier to see out to fly and land. I changed the GPS, the clock, one angle of attack meter, the airspeed gauge, and added a hud. I have also done the usual update of the flight dynamics so the aircraft is easier to fly and, I hope, closer to the real aircraft speed envelope. I added pictures so you can see which model you are choosing in the choose the aircraft window. This is only for FSX as a few things, such as the position of the smoke, make it less functional in FS9. For FS9, see other update of this aircraft.
Posted Mar 22, 2013 13:36 by Bob Chicilo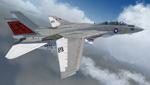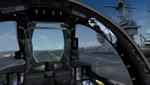 125.28Mb (36480 downloads)
The Grumman F14D Tomcat is a supersonic, twin-engine, two-seat, variable-sweep wing fighter aircraft employed by U.S.Navy from 1991 to 2006. This package contains an entirely new visual model with self shadowing, bump mapping and hi-res textures, working virtual cockpit for pilot and RIO, 3D gauges,and reasonably accurate flight model. Includes custom HUD by Jivko "Neutrino" Rusev and Scott Printz, sound package by Serge "fsxnavypilot" Lsa, and repaints by Jiri Soukup. Designed by Dino Cattaneo. Requires FSX:Acceleration or Gold versions. Note: This is not an update and old versions should be uninstalled prior to installing this package
Posted Mar 20, 2013 06:46 by Dino Cattaneo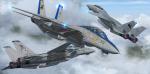 63.91Mb (3224 downloads)
Textures only for the Dino's F-14D V2. Include five dirty paints to reflect real life aircraft. Repaints by Hani Michal
Posted Mar 18, 2013 23:08 by Hani Michal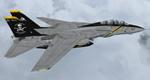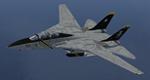 7.66Mb (2716 downloads)
Textures for Dino Cattaneo's F-14D Tomcat v2. Jolly Rogers "60 years" scheme originally from F-14B
Posted Mar 18, 2013 13:32 by Jiri Soukup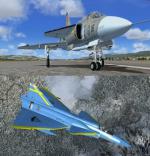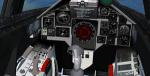 45.11Mb (10070 downloads)
SAAB Viggen adapted for FSX This was the ex payware Saab J37 Viggen from Virtavia/Alphasim created back in 2005 and now available for freeware. Modifications and aircraft.cfg in VC and 2d panel so that it now work in FSX. The Saab 37 Viggen (aka Thunderbolt) was a Swedish single-seat, single-engine, short-medium range fighter and attack aircraft, manufactured between 1970 and 1990. Several variants were produced to perform the roles of all-weather fighter-interceptor, ground-attack and photo-reconnaissance, as well as a two-seat trainer. Several models, armed/unarmed, included. Also includes military single jet sounds. Model and textures by Alphasim. FSX updates by Danny Garnier. Zip preview for more images!
Posted Mar 17, 2013 09:06 by Garnier D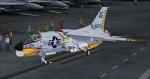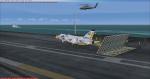 0.40Mb (2203 downloads)
Updates for the Alphasim FSX Vought Crusader package recently uploaded by Danny Garnier. Makes ATC call the aircraft "crusader xxx" according to number on the aircraft instead of experimental and adds launching capability for carrier operations. Additionaly I added thumbnails for all variants.
Posted Mar 17, 2013 04:32 by Blaunarwal