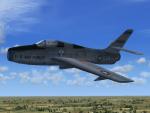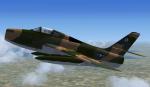 6.82Mb (466 downloads)
FSX/FSX Acceleration Republic F-84F Thunderstreak textures This is the usa texture, for the FSX/FSX Acceleration Republic F-84F Thunderstreak, that was not included in the previous upload. Three more American textures added . A.F.Scrub.
Posted Feb 24, 2015 16:17 by A.F.Scrub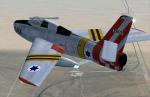 0.64Mb (1069 downloads)
Ths is a panel fix for the F-84F Thunderstreak uploaded by Michael Pook. Here is the missing HUD gauge. Sorry for the inconvenience.
Posted Feb 24, 2015 15:07 by Michael Pook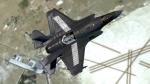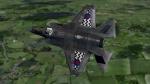 34.11Mb (2459 downloads)
FSX Freeware F-35B, RAF No 17 Squadron Fantasy Anniversary Schemes (x2), textures only. Repaint for the Dino Cattaneo F-35B.
Posted Feb 24, 2015 13:15 by Andrew Nott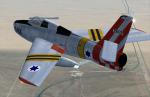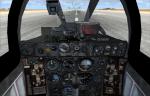 56.12Mb (1901 downloads)
Ths is a panel update for the Alphasim Republic F-84F Thunderstreak. The Package features a selection of the original model by Marc Rooks, his latest repaint and the FSX update by A.F.Scrub. However, as the FSX update displayed both a completely black and white VC and 2D panel without any color, the two panels have now been enhanced and re-configured with different gauges (i.e. HUD) added. The compass in the VC is no longer hanging in the air but fixed to the window frame. The aircraft has now more effective smoke and afterburner effects, too. The interior framing, originally pitch black, is now partly grey, which gives it a better general appearence. Original model by Alphasim, new repaint by Marc Rooks and FSX update by A.F. Scrub. Panel updates and new effects configured by Michael Pook.
Posted Feb 24, 2015 06:38 by Michael Pook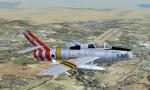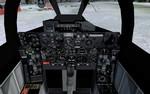 3.24Mb (919 downloads)
This is a Alpha Sim's F-84 Thunderstreak updated for FSX. Aircraft is painted in Israeli Air force paint scheme as they flew in 1956 during the Suez crisis. Aircraft has new texture, new flight dynamics, and new effects. Includes model and panel update from AF Scrub to upgrade to FSX Acceleration.
Posted Feb 22, 2015 19:27 by Mark Fireball Rooks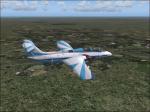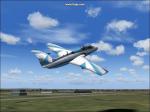 5.79Mb (410 downloads)
This is a repaint(textures only) for Tim piglet Conrad's FSX/FS2004 L29 Delfin Jet Trainer, available on this site. There are two textures for the Sky Knights; one the original repaint that I posted with a minor correction to the top surfaces of the flaps, the second with the registration number removed from the fuselage. This second texture was prompted by three emails from simmers interested in forming a virtual Sky Knights team. Having three or more aircraft flying formation aerobatics with the same registration number just doesn't work. The solution, remove the registration number and give these sim pilots a clean aircraft. Original model by Tim Piglet Conrad, repaints by Ron, Wildman, Gillam.
Posted Feb 21, 2015 01:10 by Ron, Wildman, Gillam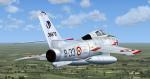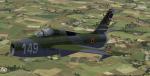 14.72Mb (2153 downloads)
FSX/FSX Acceleration Republic F-84F Thunderstreak In 1949, a swept wing version of the F-84 Thunderjet was created with the hope of bringing performance to the level of the F-86. The Republic F-84F Thunderstreak was the first American-built swept-wing turbojet fighter-bomber. At least 2,711 examples of this model were ultimately produced . Deliveries began in 1954 with most going to Tactical Air Command (TAC) and NATO. Alphasim freeware. Textures by Manuele Villa, Jim Domzalski and Paul J Kellens. Seven variants included. Upgrade to FSX Acceleration by A.F.Scrub.
Posted Feb 19, 2015 02:45 by A.F.Scrub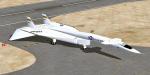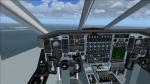 6.01Mb (5831 downloads)
Want to fly mach 3? Try this bird. The XB70 was a hight speed, hight alitude and long range bomber designed during the sixties. Only 2 prototypes were built and one was destroyed during an exhibition. Original aircraft by Massimo Altieri. VC modification, panels and gauges for wide and standard screen by Philippe Wallaert. See instructions in the readme.txt file. Credit Massimo Altieri for the original and very nice model.
Posted Feb 18, 2015 03:38 by Philippe Wallaert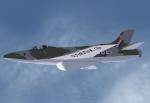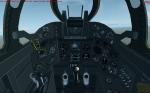 3.93Mb (1989 downloads)
FSX/FSX Acceleration Supermarine Swift The Supermarine Swift was a British single-seat jet fighter of the Royal Air Force (RAF), built by Supermarine during the 1950s. The Swift was a somewhat unsuccessful early British jet designed as an interceptor and then as a low-level recon plane, but due to numerous mechanical issues never really reached its potential. Just 197 were built before production was discontinued in favor of the Hawker Hunter. Alpha freeware,airfile and effects by Bob Chicilo, upgraded to FSX/FSXacceleration by A.F.Scrub , tested in Window7 and 8.1.
Posted Feb 17, 2015 02:47 by A.F.Scrub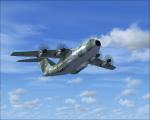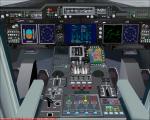 60.30Mb (15610 downloads)
At the beginning it only should be an update of the new gauge but it became more and more. . . So, I have reworked the symetric and some scripts of the new gauge, added a tank selector and a new 2D panel for it! That's why I had to add a few things to the aircraft.cfg like two additional tanks, a second tank selector, entries for contrails and the electrical system! I have added also the new RAF Camo texture by Stephen Browning, contrails for high altitude (At least they did not appear in my sim!), have added new messages for the new tank system to the EICAS and replaced the old 2D main panel with a new one! Original main panel came from Marco Spada and updated by Chris Evans, but I have reworked it a bit! Also included is of course all from the first version inclusive Bob Chicilo flight dynamics update! I have left also entries in the panel.cfg under [Vcockpit08], if someone want to use Captn Sims Weather Radar in the VC! Tested in FSX + Acceleration! Many thanks to Patrick Le Luyer for his great A400M model and original textures, Dietmar Loleit, Philippe Wallaert, FS France Team and Garrett Smith for all the gauges I could use, Stephen Browning for the RAF and RAF Camo textures, Erwin Welker for the "Luftwaffe" texture, Randolph Windler for the "Luftwaffe_54+01" texture, Bob Chicilo for his important flight dynamics update and Marco Spada for the original 2D main panel! Without these guys would this update not be possible!
Posted Feb 8, 2015 02:23 by Andiroto