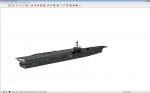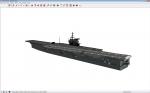 25.59Mb (1430 downloads)
The Forrestal-class aircraft carriers were a four-ship class designed and built for the United States Navy in the 1950s. It was the first class of so-called supercarriers, combining high tonnage, deck-edge elevators and an angled deck. The first ship was commissioned in 1955, the last decommissioned in 1998. This package includes all 4 ships from the Forrestal Class. They are all Acceleration/AiCarriers ready. Due to being modeled in Google Sketchup, there are no animations.
Posted Mar 7, 2015 11:49 by WombRaider78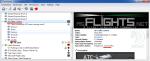 0.15Mb (321 downloads)
SIMCOM a TS3-FSX Plugin. This Plugin will allow you to automatically change Teamspeak Channels when frequencies are selected on COM1 in the Radio Stack. This has been tested on both FSX Boxed and FSX Steam. In theory this should also work with P3D but has not been tested. ***This is a 32bit plugin and will only work with the 32bit TS3 client*** Server// Create a channel on your Teamspeak 3 server called Air Traffic Control. Create Sub channels in the Air Traffic Control Channel named as 6 digit frequencies (123.450 not 123.45). Client/// Follow the install instructions in the Instructions file included in the zip to install the plugin.
Posted Mar 3, 2015 11:36 by ATCROO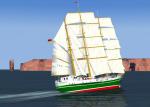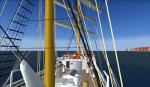 11.35Mb (1007 downloads)
FSX/FS2004 Package three mast barque ALEXANDER VON HUMBOLDT II. This beautyfull german tall ship was laid down in 2008 and was launched in 2011. It replaces the ALEXANDER VON HUMBOLDT I, which was laid down 1906 as lighthouse ship and was converted to a barque with green sails in 1988. The package contains pilotable and ai-versions. Both with twentyfour sails or with removed sails. My models are extremly detailed and reaches the limits for compiling to a MDL. Fourteen FSX cameras let you explore the beautyful ship and the virtual decks. Using FS2004 there are eighteen virtual panel lookaround views. FSDS 3.5 model made by Erwin Welker
Posted Mar 2, 2015 04:26 by Erwin Welker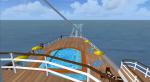 8.96Mb (2618 downloads)
FSX Pilotable Passenger ferry boat FUNCHAL. This GMAX ai-model is made by Henrik Nielsen and and belongs to his huge ai-fleet package "179_ai_ships_and_ai_ship_traffic.zip". His fleets brings ship traffic into the empty sea of the default FSX and more reality into empty harbours. The real ship was buildt in 1961 in Denmark and was equipped with 2 steam turbine engines. It sailed for Portuscale Cruises between Lissabon and Madeira as passenger and ferry ship. 1972/73, converted to a cruise ship with Diesel engines it sailed until 2013. My addon provide a 2D panel and virtual decks views. Fourteen camera views let you explore the vessel. Panel and cameras by Erwin Welker
Posted Feb 25, 2015 06:56 by Erwin Welker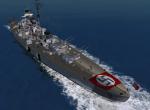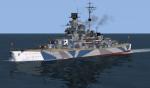 14.51Mb (2498 downloads)
FSX/FS2004 Package - German WWII battleships Bismarck & Tirpitz as pilotable and ai-versions. The pilotable versions have many amazing animations. Tirpitz has even thirty moving parts, including torpedo shoots and two animated Arado-196 floatplanes, one with folded wings, the other one performes a catapult launch. My addon provide a 2D-navigation bridge and many virtual decks views. Thirtyfour FSX cameras views let you explore the huge ship. In FS2004 there are eighteen lockaround views. Off course there are many effects included. Both ships are also as ai-versions included and can be used with the great ai-carriers2 tool. FSDS modell, Panel and cameras by Erwin Welker
Posted Feb 17, 2015 03:15 by Erwin Welker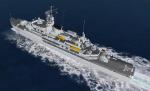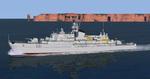 18.12Mb (2319 downloads)
FSX/FS2004 Package minesweeper fleet of the Federal Republic of Germany in the 70th. The package contains the auxillary ship SAAR (I served on that ship in the German navy in 1975/76) and a fast minesweeper of the SCHUTZE-class. Both ships as pilotable and ai-versions; the ai-SAAR in a sailing and in an anchoring version, to be used with the great tool ai-carriers2 or for ai-traffic. My pilotable versions provides VC views, some men of crew and a lot of animations and effects. Each ship has up to twentyfour cameras which let you explore the very deatiled boats and let you enjoy the amazing animations. Ship and weapon effects are included. FSX-FDEs and engine sounds by Knud Kristofferson, FSDS 3.5 model made by Erwin Welker.
Posted Feb 5, 2015 03:45 by Erwin Welker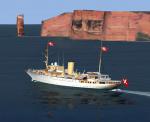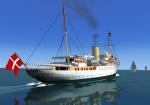 8.89Mb (1459 downloads)
FSX Pilotable danish royal yacht DANNEBROG. This beautyful yacht from 1933 is named after the danish flag. Together with the NORGE from Norway this ship belongs worldwide to the oldest staten yachts. It has a length of 78 m. The ai-model is made by Henrik Nielsen and and belongs to his huge ai-fleet package "179_ai_ships_and_ai_ship_traffic.zip". His fleets brings ship traffic into the empty sea of the default FSX and more reality into empty harbours. The FDE is made by Knud Kristofferson, the features for a pilotable version by me. My addon provide a wooden navigaation bridge as 2D panel. Ten camera views let you explore the boat. Panel and cameras by Erwin Welker
Posted Feb 1, 2015 04:50 by Erwin Welker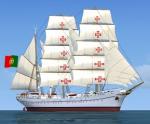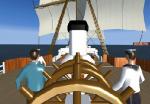 0.04Mb (580 downloads)
FSX repaired fix for Package4tallships.zip. The new FDE replaces the previous fix, which did not run on some systems. Sorry for inconvinience. Just cut, paste and overwrite this files into the folder "Sh_Tallships Gorch Fock-class". Erwin Welker
Posted Feb 1, 2015 04:47 by Erwin Welker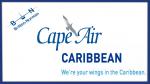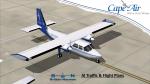 0.86Mb (638 downloads)
Cape Air operates a fleet of over 83 Cessna 402s, 4 Britten-Norman Islanders and 2 ATRs, with up to 525 flights per day during high season.Here are their Caribbean Flight Plans for the Cape Air AI Islanders Repaints Pack for FS9/FSX/FSX Steam.Original Documents and bgl Files are included.Installation instructions included on the Readme Flight Plans.AI Cape Air BN Islanders models for FS9/FSX/FSX Steam can be found on this website. Video of this project with more info, pics and a description of what AI Traffic is and what it does here: http://youtu.be/Dv4HD0P3cbw
Posted Feb 1, 2015 01:17 by Rafael Ortiz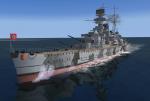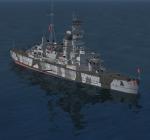 12.61Mb (1325 downloads)
FSX/FS2004 WWII Heavy cruiser Admiral Hipper. This was a 210 m fast and heavy armed warship of the Kriegsmarine (German Navy), almost the same as the Prinz Eugen-class. The design was even quite similar to the battleship Bismarck and Tirpitz, only everthing was smaller. Even that cruisers were eqipped with a catapult and they carried at least one Arado-196 floatplane. My FS-model provides an animation to rotate the catapult and to perform a catapult launch of the Ar-196. All main turrets and a few of the AA-guns are animated in azimuth and elevation. Even two torpedos can be shot from one of the four triple torpedo launchers. The crane brings a boat down to the water surface. Twenntyseven cameras let you explore the beautyful ship and the virtual decks and let you enjoy the amazing animations. Ship and weapon effects are included. FSDS 3.5 model made by Erwin Welker
Posted Jan 26, 2015 02:16 by Erwin Welker