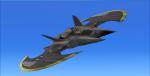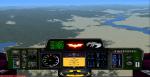 17.90Mb (2652 downloads)
The aircraft is based on the one seen in the movie "Batman". The package features FSX compatible gauges for the VC and 2D panel and new textures By Mark Cranko, converted to FSX by Michael Pook.
Posted Nov 7, 2014 05:58 by Mark Cranko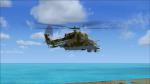 1.01Mb (842 downloads)
Awesome gun effects for Tim Conrad's Mi-24 Hind-E. Easy installation, check the ReadMe text file included. Tested and works 100% with DX9, SP1, SP2, DX10 and even in FS9! Applicable for all aircraft, but I suggest T.C.'s Hind-E.
Posted Nov 4, 2014 04:54 by David Guerrero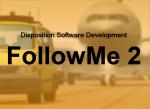 2.90Mb (5577 downloads)
About a year ago I had to stop active development on FollowMe (Follow Me). At the time I was working on FollowMe 2. At that time I promised to release FollowMe 2 as it was at that time somewhere in the future. "Now that more or less a year has passed... here it is. the 'as-is' version of FollowMe 2" - The disclaimer and license agreement are still in the installer, but they don't apply. - What applies is this: * No warranty, use at own risk, a lot has not been tested * FollowMe 2 is freeware, copy and use it as much as you want * You may not charge in anyway for FollowMe 2 * No support will be given. I'm sorry, but there is a reason why I had to stop development and sales. As much as I want to give support, I am not able to. So what is new in FM2: - Indicator lights are kind of working. This still needs tuning - You can select a destination without having a route from ATC - Ability to link other programs, like FSUIPC. - Car should hold before crossing/entering runways
Posted Oct 11, 2014 02:26 by archive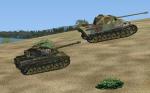 3.05Mb (936 downloads)
FSX/FS2004 Fix for German WWII tanks package(germanwwiitanks.zip). The texture problem with the left side of the Panther, which is accompnying the Tiger, is solved. The improved FDE allows steep hill climbing. The rotation of the wheels is higher and the sound is improved. New engine sound and FDE by Knud Kristofferson. Package by Erwin Welker
Posted Sep 25, 2014 04:23 by Erwin Welker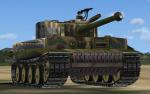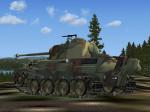 11.23Mb (2177 downloads)
FSX/FS2004 Package German WWII heavy tanks in five versions: A Panther, a Tiger and a Tiger accompanied by a Panther as drivable tanks plus both as ai-versions. Can be used with ai-carriers. The drivable versions are extremly detailed and they have many moving parts and animations. Turret, gun and maschine gun can be swiveled with the joystick, some hatches are animated with the commander at the MG. Cameras for external views and virtual views are included and the effects are for the own weapons and for those from the enemy. The 2D-panel shows a photorealistic drivers position. Package made by Erwin Welker
Posted Sep 18, 2014 05:56 by Erwin Welker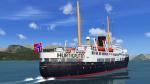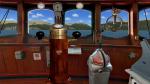 8.58Mb (2127 downloads)
FSX Doublepack pilotable norwegian coastal liner MS Nordstjernen. The ship was built in the mid 50th and served most of the time at Hurtigruten, the famous norwayan postal, passenger and ferry coastal line. It was, and sometime it is until now, the only infrastructure for some remote villages along the long coast of Norway. The package has models in two colors, a photorealistic navigation bridge and eight camera views let you explore the decks. This pretty and detailed GMAX-modells are made by Henrik Nielsen and belongs to his next addon with AI-ships and AI-Ship Traffic, which brings traffic into harbors and empty sea. The features for the pilotable versions are made by Erwin Welker
Posted Sep 8, 2014 05:41 by Erwin Welker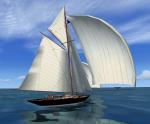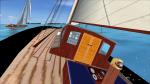 15.06Mb (1408 downloads)
FSX/FS2004 Package pilotable America's Cup racing cutters. The package contains the pilotable and extremly detailed british yacht Shamrock with five sails on a 40 m mast, sailing hard against the wind and a second version sailing with six sails with the wind. Addditional to the solo sailing yacht there are also match racing yachts; two boats in a race. And there are also two AI-versions. The 2D-panel is made by a photograph, the interior of the deckshouse is matching the photograph. Fifteen cameras let you explore the ship and provides you sailing athmosphere. Such beautyful ships in that style was built between 1890 and 1940. Only the schooners from that time came also with that incredible beauty. This is my 2nd 3D-simulation modell. More objects will follow. The FDEs comes from Napamule and provides a great handling. FSDS-model, panel and cameras by Erwin Welker Video by "Napamule": http://youtu.be/q4QSs83a9Zc
Posted Aug 30, 2014 12:25 by Erwin Welker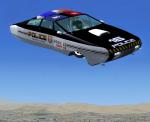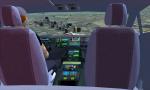 2.37Mb (1955 downloads)
FSX VC-Panel with repainted textures for the VTOL flyable Police Car. This copcar is fully FSX-compatible and is made by Glenn Crowell (HarkCC.zip). My addon provides an enabled VC with a rear seat camera, a reworked 2D-panel and repainted textures in black and white. Modifications by Erwin Welker.
Posted Jun 10, 2014 09:56 by Erwin Welker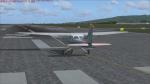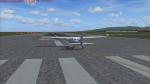 0.97Mb (1328 downloads)
This is a tutorial for FSX to fix the spot view for people using wide-screen monitors.
Posted Jun 5, 2014 08:46 by Bob Chicilo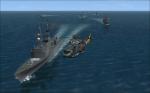 0.15Mb (1035 downloads)
Fixes missing boat texture on USS Kidd DDG model. I misslabled the texture in the course of rationalizing drawcalls and compiling model. Instructions: unzip and drop into SimObjects/Boats, yes to overwrite. Thats all!
Posted May 19, 2014 14:49 by Lazarus