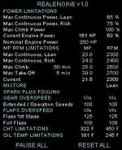 0.63Mb (2601 downloads)
RealEngine v1.1 is an xml gauge set for piston engine aircraft that fail aircraft engines and systems if operating limitations recommended by the POH are exceeded. - Engine runs rough/fails if limitations for engine power, MP, RPM, mixture, CHT or oil temperature are exceeded. - Engine runs rough with over-rich or over-lean mixture. - Spark plug can foul. - Gear and flaps can fail due to overspeed. Supports multi-engine aircraft. The modules can be individually activated/deactivated and fully tailored to individual aircraft. For FS2004/FSX. By Gunter Teson1.
Posted Jun 16, 2010 05:58 by Gunter Teson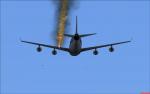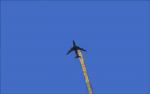 2.09Mb (7407 downloads)
FSX/FS2004 severe wing fire effect. This is made for the FSX/FS9 Default Boeing 747-400 but you can use it for other aircraft. Includes Big wing fire and Small wing fire effect. NOTE-*Not tested in FSX but should work* By Claudio Pizzirani
Posted Jun 7, 2010 04:58 by Claudio Pizzirani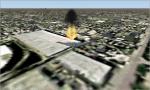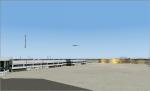 8.45Mb (5969 downloads)
FSX/FS9 Carpet Bomb effect. Will work with any aircraft. original effect made by: A Roach, with modified explosion effect. By Claudio Pizzirani
Posted Jun 5, 2010 22:54 by Claudio Pizzirani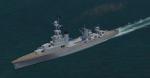 15.67Mb (3240 downloads)
CA_25 USS Salt Lake City - Pensacola Class Cruiser USS Salt Lake City, a 9100-ton Pensacola class heavy cruiser built at Camden, New Jersey. On 7 December 1941, Salt Lake City was operating with the USS Enterprise task group. Salt Lake City was in the south Pacific to support the campaign to seize and hold Guadalcanal. Other actions included the seizure of the Gilbert Islands ,the invasion of the Marshalls and the Iwo Jima and Okinawa campaigns. FEATURES: - 3 versions - pilotable / AI / Scenery Library Object - Crisp,FPS friendly textures - Very Stable with no "popping" at all speeds - animated deck guns (ailerons - pilotable only) - animated aircraft crane recovery ( Shft+E // pilotable only ) - animated aircraft cat launch ( Shift+E ... release .. then press 2 // pilotable only ) - imbedded smoke and wake effects for FSX ONLY by Bruce Fitzgerald
Posted Jun 2, 2010 06:01 by Bruce Fitzgerald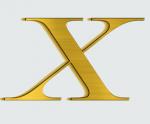 0.00Mb (7093 downloads)
Additional FSX airlines call signs. Includes many airlines in the world.
Posted May 29, 2010 09:02 by Henrik I.L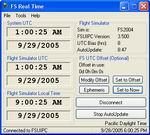 12.99Mb (1354 downloads)
FS98 - FSX FS Real Time v1.91.1 is made to keep Flight Simulator's UTC (Zulu/GMT) time and date in sync with the Real World. It can maintain either the current Real Time, or an offset (+/-) so you can fly at any variation from Real Time. This package also includes a new set of World Time Zones scenery files which eliminate many of the time zone errors that shipped with recent versions of Flight Simulator. FS Real Time by Joshua Robertson.
Posted May 9, 2010 09:24 by Joshua Robertson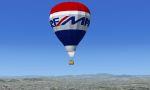 2.23Mb (10270 downloads)
Cameron Hot Air Balloon here's unique one for the Balloonist in you in a generic and Re/Max paint, a blank repaint texture - it also has a Dynamic VC ( a first for me!).. flying it is easy via a custom built gauge , throttle ascends - no throttle decends slowly - not my usual spacecraft but unique just the same - For FSX/FS9 by Bruce Fitzgerald *tested in FSX SP2
Posted Apr 20, 2010 15:05 by uploader
46.54Mb (2658 downloads)
this is a soundset for fsx B737-800. Provides an upgraded sound for the 737 (As always be sure to back up your original in case you with to revert to the default)
Posted Apr 8, 2010 23:45 by ryan verrilli
0.34Mb (4163 downloads)
There are many AI aircraft which are not available as regular flyable airplanes and there are some FSX pilots which have fps problems due to their slower or older pc's which feel FSX is to heavy for them. Flying AI planes can help those slow machines and give the pilot plane that fly really well. This tutorial will show you how to make AI planes Flyable in a few minutes.
Posted Apr 5, 2010 18:21 by Gera Godoy Canova
33.66Mb (4910 downloads)
Top Gun Music file for FSX.
Posted Mar 7, 2010 02:06 by Jimmy Lim