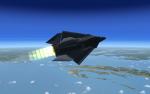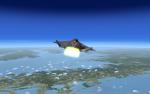 0.28Mb (4727 downloads)
This will give the F-37 Stealth Talon by Bruce Fitzgerald a more realistic afterburner effect, it is gauge controlled so when you get above 85% throttle it will kick in. Enjoy it and any feedback is always welcomed.
Posted Jun 4, 2012 23:55 by Albert P. Wydeen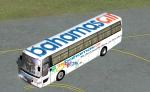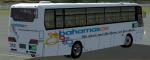 0.37Mb (1905 downloads)
Hama 1000 airport bus with a fictional livery for Bahamasair. Original credits to Mitsuya Hamaguchi for model with ricardo_tv update.
Posted May 25, 2012 21:15 by nickthatch12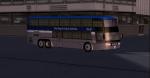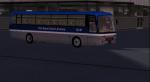 0.42Mb (1491 downloads)
Hama 1001 KLM (VC) + Hama 1000 KLM (no VC). Requires the full Hama bus package. Textures by ricardo_tv
Posted May 24, 2012 10:24 by ricardo_tv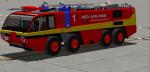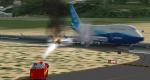 9.32Mb (8802 downloads)
Red airlines fire truck with water hose effects. Original fire truck by Mitsuya Hamaguchi
Posted May 24, 2012 06:44 by Bigdog2995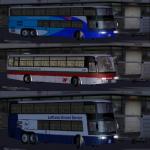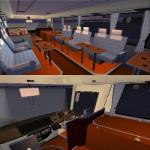 3.35Mb (14287 downloads)
Hama 1000 / 1001 Airport bus, improve movements and extra textures ( Lufthansa, Tap Portugal, Paintkit, Airport Ground Service ). Includes driving cabin & interior. Made by Mitsuya Hamaguchi. Textures by ricardo_tv.
Posted May 20, 2012 18:59 by ricardo_tv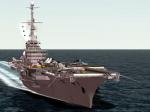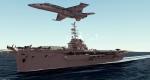 15.63Mb (4085 downloads)
This pack have an paint texture represent The Brazilian Carrier Sao Paulo A12, and 33 routs for it in the Brazilian Water and near. Must have "Foch & Clemenceau mobiles version 3.20" instaled from http://royalefrenchnavy.gratisim.fr/
Posted Apr 15, 2012 16:39 by Hani Michal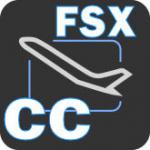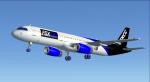 44.14Mb (1898 downloads)
This package contains all current FSXCC repaints for default aircraft. This package is primarily for FSXCC members. The texture set includes textures for the default B747, B737, A321, CRJ-700, B350, B58, C208, C172, and J3. Textures by kilocharlie1.
Posted Apr 14, 2012 00:05 by kilocharlie1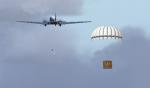 2.38Mb (5682 downloads)
SAAF Cargo Drop/Parachute Addon/Effect V1.0 Fs9 (Fs2004) and FSX. Small effects file that will allow your aircraft to drop cargo or a parachute. Created by Rynaldo Stoltz
Posted Apr 4, 2012 08:26 by uploader
0.00Mb (821 downloads)
Easy instructions to add a popup autopilot to the Aerosoft Catalina or any other aircraft.
Posted Apr 4, 2012 00:28 by Lolke Doornik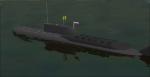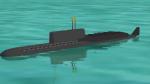 0.84Mb (2708 downloads)
Created With FSDS V3.5 used textures from the FS Shipyards Oscar class sub ,the Sub Submerges to periscope depth and has a 12 Missile compartments on the rear behind the sail.
Posted Apr 3, 2012 17:57 by Jim Abbey